Fiery Angelica Ross isn't waiting for her debut on Ryan Murphy-helmed series Pose to speak her mind. In a recent interview, the vocal actress called out everyone from Caitlyn Jenner to a RuPaul's Drag Race star for transgressions against the transgender community.
"Really I think it comes down to this one key factor, which is 'relationship,'" she told the podcast. "Do you have the relationship to come up to me and be like 'Hey, bitch!'?"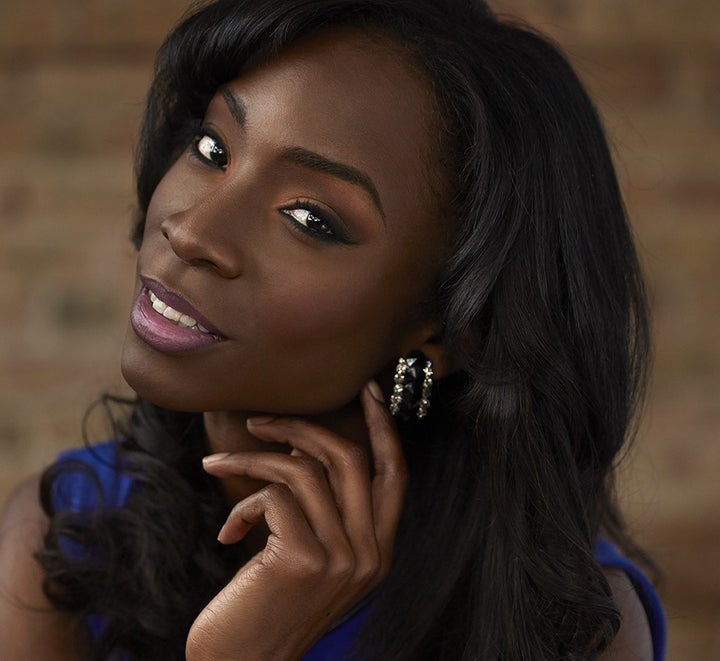 Murphy's upcoming series Pose launches on FX Network in 2018. For it, the American Horror Story mastermind has assembled the largest collection of transgender actors in network television history, including Ross as "Candy."
Days before the series was publicly announced, Ross joined Podomatic's No. 1 LGBTQ Podcast to promote current short film project Missed Connections. While discussing her role as "Jennifer," a young woman opening up about her gender identity to a love interest she met at Burning Man, the actress explained how frequently — and easily — acceptable boundaries are crossed.
"With my friends behind-the-scenes, I might be like, 'Bitch!' and yadda-yadda-yadda," Ross admitted, then relayed the same level of intimate interaction is not acceptable for all. That is where many get in trouble, she surmised.
"Somebody, just because they are black too or just because they are trans too or just because they're gay and recognize I'm trans, does that mean you have the familiarity to use certain language?" she asked. "And I don't mean with just me but with the community."
During the conversation, Ross gave Drag Race alum Willam as an example. In a YouTube video with fellow contestant Courtney Act, Ross said the reality TV favorite said "awful things" about trans men, discounting their masculinity.
Many viewers — including some trans individuals, who she called particularly "problematic" — defended the recording artist. To Ross, the popular comic pushed well beyond what is appropriate, stating flatly: "Willam doesn't have that relationship with the community."
"They've got that one-on-one relationship [with trans individuals] but then they get it twisted and go out into the masses and the mainstream and think it is cool to use that language there," said the Wisconsin native.
"You always have some trans girl saying, 'Oh, they were just being funny! They aren't really transphobic,'" she continued, "Just like you will always have some black folks defending some white person for using the 'N' word because they are 'cool."
"That's where you've got to learn it's all about freedom of speech," Ross asserted. "It doesn't mean freedom of consequences."
During her career prior to being cast on Pose, Ross has appeared on acclaimed Transparent, earned an Emmy nod for trans-focused web series Her Story, is a voice actor on Amazon animated series Danger & Eggs and recurring character on TV comedy Claws.
The long-time trans rights activist also appeared as one of several mentors to Caitlyn Jenner on reality series I Am Cait. During her extended Party Foul Radio interview, Ross held nothing back when talking about the former Keeping Up with the Kardashians star and her place in the trans movement.
"Caitlyn Jenner-type advocacy is all about making it look like I'm doing something," said Ross, "And we [the trans community] are frickin' tired of that!"
LISTEN: Angelica Ross Talks Caitlin Jenner, The "Extraction" of Trans Culture
Such choice words should surprise few. In 2015, after watching her episodic arc on I Am Cait, Ross directed a scathing HuffPost op-ed toward the retired Olympian.
In it, she called to task the reality series and Jenner, specifically, as its Executive Producer. According to "Call Me Caitlyn. Sincerely, Miss Ross," the show inaccurately portrayed an educational meeting between a collection of trans women of color and the former decathlete.
Ross agreed to appear, the article said, to highlight her work as CEO of TransTech Social Enterprises. Rather than showcase the Chicago-based, nonprofit creative design firm she founded to train and employ transgender individuals, she was painted as a former sex worker.
Though she would "be the first" to iron things out should Jenner reach out, Ross told podcast listeners she has yet to hear from the elder woman. That hasn't stopped Jenner from continuing to position herself as a voice for the transgender community, Ross noted, while "white-washing" LGBTQ activism.
"You continue to put those smiling faces upfront, and everybody continues to think everything is ok," she said of the ongoing fight for trans visibility and rights.
"The community is, 'Oh, we're doing fine.' Well, no, no, no," Ross pressed. "The girls in the margins are still homeless, are still dying of HIV, are still marginalized into sex work, are still not supported in sex work, if that is what they choose to do. It's rampant."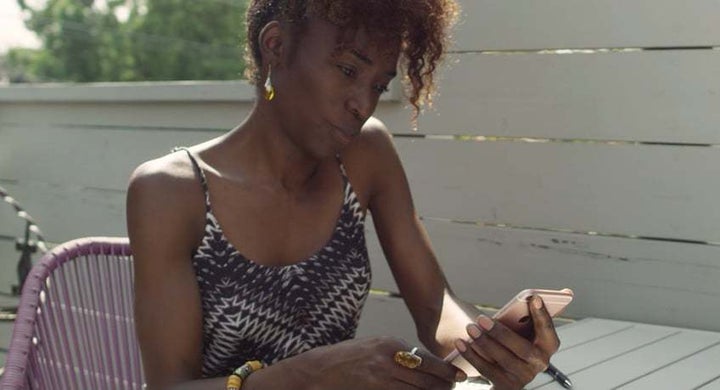 Ross was quick to note her issues with Jenner aren't a result of the latter's right-leaning politics. What only a handful recognize, the outspoken actress said, is she is also a self-described "conservative" by many standards.
"I actually run a nonprofit that's all about giving people opportunities to be their own heroes and do their own work," said Ross.
"I'm not going to do it for them," she detailed, "I'm not going to give you anything, but what I will do is create space and give you opportunities and access, so you can do something about your circumstances."
Where Ross takes particular aim is Jenner's penchant for being vocal on matters where she is not well-educated. More so, she explicitly points to the reality TV star's limited life experience as an openly trans individual.
"The problem with the spectrum that is trans-ness and where people like Caitlyn Jenner lie," Ross stressed, "Transitioning and being trans is more than a physical thing. Transition is a process."
According to Ross, many equate gender confirmation to the metamorphosis from a caterpillar to a butterfly. For Jenner, she said, finances allowed her to fast-forward the physical transition while other areas lagged considerably.
"Imagine a caterpillar who had its process interrupted or has not been able to fully undergo that transition they undergo to become that beautiful butterfly," she described.
"We get so captivated in the after effects and what people look like in female transition photos," Ross went on to say. For transgender individuals, that is only a fraction of the "process" — the majority of which is internal, the emotional, spiritual and mental changes which must accompany the physical transition.
"How have you transitioned? What does your transition look like from day-to-day on the inside? How are you more authentic? How are you more you and more connected to the whole and to humanity?" she posed to listeners.
"Caitlyn just had the money to buy the transition, but you can't buy the process," she said emphatically. "That's what the problem is here."
Follow Party Foul Radio on Twitter.
LISTEN: Angelica Ross Lays Into Caitlyn Jenner on Party Foul Radio.
Popular in the Community