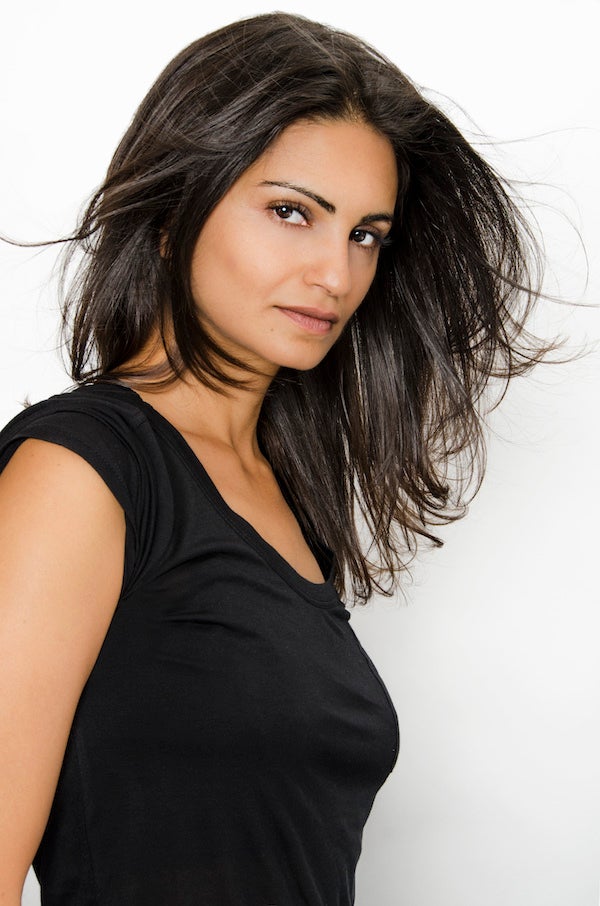 I first became fully aware of Ahd when she played Ms. Hussa in Haifaa Al Mansour's groundbreaking film 'Wadjda'. I had, of course laid eyes upon her talent before, in Zeina Durra's 'The Imperialists Are Still Alive' but the beautiful Saudi actress with the intense eyes and sultry deep voice really made an impression on me in the role of the uptight school headmistress who seems to sabotage her female students more than educate them. I was convinced that the actress behind it had to be eerily similar to that strangely captivating yet unsympathetic role.
Boy was I wrong! Ahd, it turns out, is an even better actress than one could ever imagine. In person, the Saudi Arabian native is kind, illuminated, spiritually aware and an undeniably modern woman. In fact, she is the perfect example of a "woman's woman", the kind every one of us would want to be friends with, or claim as a sister — the complete opposite of her character Ms. Hussa!
But simply calling Ahd an actor would be an understatement, a gross minimization of this multi-talented, ultra-hyphenated Saudi woman. She is also a filmmaker, and has several projects already to her name including 'Al gondorji' ('The Shoemaker') in which she also stars, along with Egyptian superstar Amr Waked, and the Berlinale-premiered 2013 short 'La sainteté' ('Sanctity'), a haunting, perfectly made film described on IMDb as "a bold story about going against social customs, and trying to establish a friendship between men and women in a community that insists on gender segregation." Ahd always swims against the currents and in the process, singlehandedly changes the world around her. See what I mean when I hinted at how impossible it is to fit her into a single box?!
Last year, Ahd took part in one of the most promising projects to come out of the Middle East, a Tarantino-esque gory thriller titled 'Zinzana' ('Rattle the Cage') directed by Emirati filmmaker Majid Al Ansari. Groundbreaking because 'Zinzana' is the first in a genre of films that hold to the key to true crossover appeal, while also managing to enthrall Arab audiences. It is no mistake that Ahd would be a part of 'Zinzana', because it is exactly her bridge-building ability that I find most attractive and consider her greatest asset, even among her many talents and plentiful qualities. She embodies at once a modern Arab woman, while possessing a deep understanding of Western culture and values. Feminine, yet tom-boyish if she wants to be, she is as easily at home in Jeddah making films, as she is in NYC, teaching Yoga or attending a William Esper acting class.
Ahd is a gypsy citizen of the world, and we should all learn to be a bit like her in our own lives.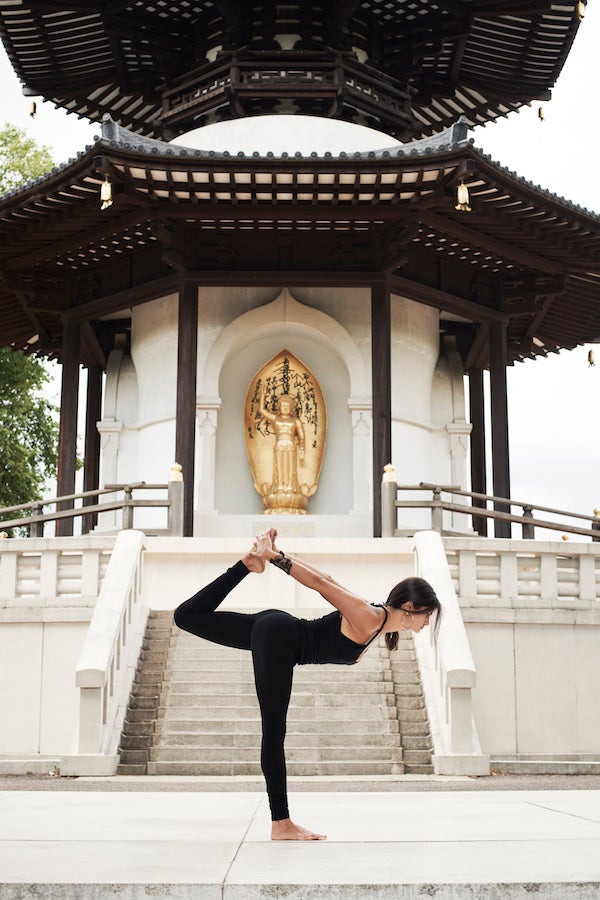 Among a few other projects, Ahd is currently shooting a BBC mini series titled 'Collateral' written by Sir David Hare, directed by S.J. Clarkson and co-starring Carey Mulligan. She opened up about being matched up with 'The Great Gatsby' and 'Shame' actress by saying, "not in my wildest dreams did I think I would share a screen with her and now it's happening!" She is also writing a comic book series part of the SGR comic universe, where those initials stand for "Saudi girl revolution" and she is in post-production with her feature directorial debut 'My Driver and I' — about a girl in Jeddah and her unusual bond with her family chauffeur from Africa.
But as busy as she is, Ahd found a few precious moments to answer five quick-fire-round questions that give insight into her wonderful spirit.
When you are not making films, what are you doing?
Ahd: Dancing, singing, mixing and listening to music. Yoga. Reading, writing or traveling.
What defines elegance to you?
Ahd: A trinity of fierceness, grace and simplicity. Nature is the greatest example, from the trees to the stars.
If you could sit to dinner with five people, alive or dead, who would they be?
Ahd: Mary Magdalene, Osho, Rainer Maria Rilke, Nina Simone and Shams of Tabriz.
If you hadn't become a filmmaker, what would you be doing?
Ahd: I'd be a Meta/Astrophysicist.
What is the first film you remember watching?
All images used with permission.
Popular in the Community