Some pictures say a thousand words. Others say 10 incredibly powerful ones.
Actress Kathreen Khavari attended the Hollywood premiere of her HBO miniseries "Big Little Lies" on Tuesday, wearing a dress painted with the words, "My Iranian immigrant mother teaches your kids how to read."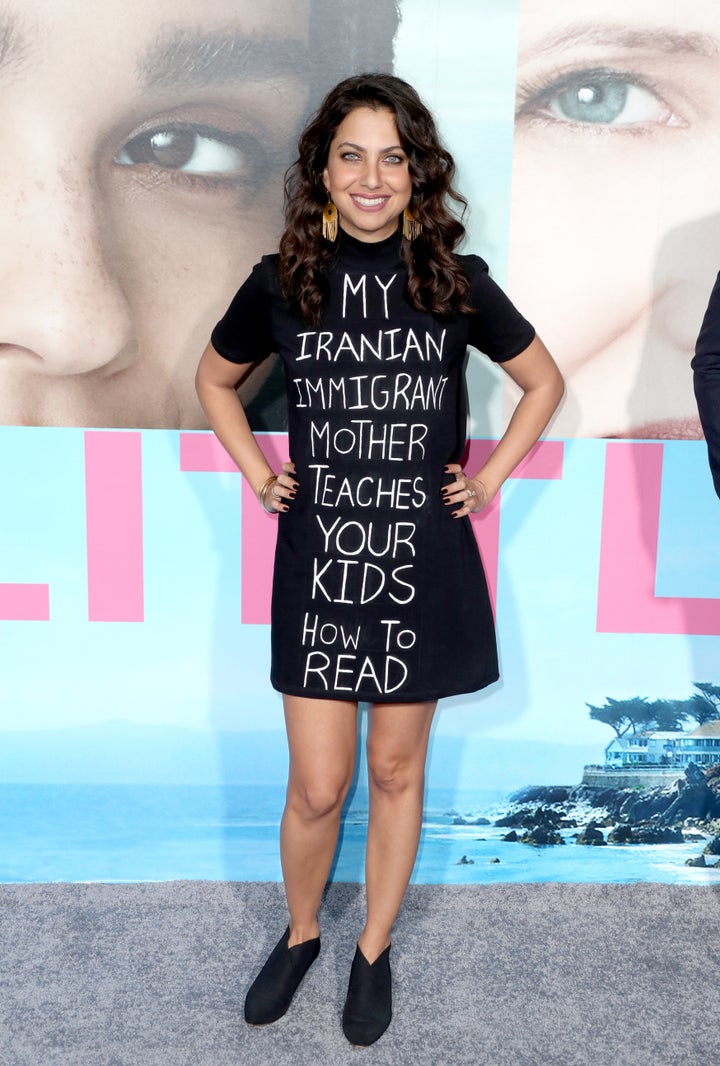 Khavari's Instagram shows more of her political activism via clothing. Here she is wearing what looks like the same handwritten font on a shirt at the Women's March in Los Angeles in January:
And here she is later that same month, wearing a "Muslim White Male Registry" T-shirt. She said in the comments that she made it herself.
Khavari joins the likes of Kerry Washington and Simon Helberg in making their voices and opinions heard on the red carpet. We have a feeling there's plenty more where this came from.
We've reached out to Khavari for comment; this post may be updated.