I met Macedonian actress Jelena Jovanova for the first time five years ago at my friend's atelier in Skopje.  Having lived abroad for 10 years I was not very familiar with her work as an actress nor did I know that exactly on that day she had her final dress fitting for the world premiere of Angelina Jolie's directorial debut- In the Land of Blood and Honey, where she played a minor but quite significant role.
Last month, exactly five years after our first encounter I saw Jelena again at the premiere of Chicago- the Musical, where she plays the title character Roxy. Having seen Chicago in New York years ago, I honestly did not expect much from the Macedonian production of the musical. But, as everything else with Jelena, I was in for surprise. Even though the entire cast did an amazing job, it was Jelena's magical performance that truly captivated the audience. Observing her incredible acting capabilities and her stage presence, one can guess that it is only a matter of time before the entire world falls under the spell of this Macedonian actress.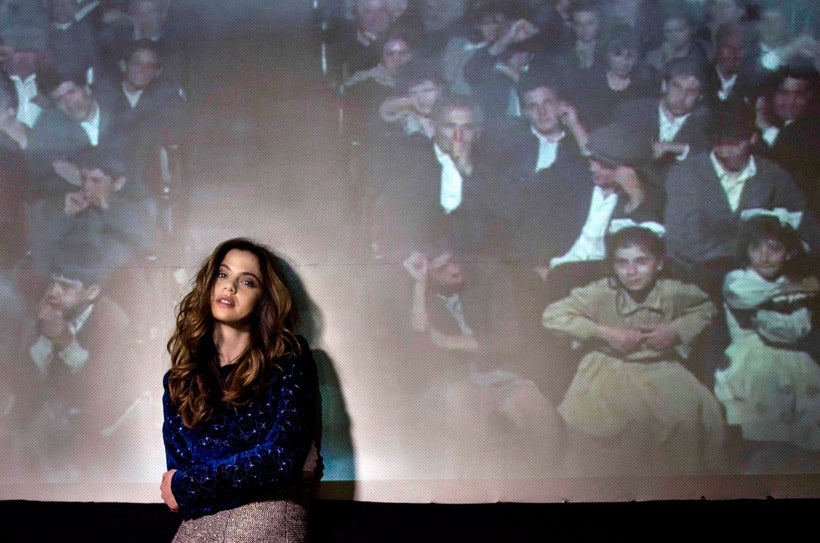 I recently invited Jelena for a coffee at the place where we first met to have a chat about her incredible artistic journey, her dreams and fears and her work with Hollywood actress and director Angelina Jolie. 
"We met with Angelina in Budapest several days after I was cast to play in the movie "In the Land of Blood and Honey". I had no idea who the director would be until I got the role. When I read her name on the script, I thought "Yes, such bold selection of the movie theme really becomes her." When I saw her for the first time, I was stunned, I didn`t know if it was real or just a dream. She looked at me and gave me a strong hug as if we had known each other all our lives. At that moment I felt liberated and I knew that I could talk to her openly about everything. And it was really so."
Without any judgment or prejudice, without pretending that she had already heard everything about the war, she listened very engagingly and attentively about my experiences and memories of that period. Each step of the way I felt respect for my every thought. That open communication was essential through the entire movie-making process. She is an exquisite person, and an excellent directing partner. Many issues we discussed made positive changes in my life. I hope I will again have the opportunity to work with her and that a story will bring us together once more".
Even though Jelena's role in Angelina's directorial debut was minor, movie critics praised her performance, saying that it set the tone of the movie and in a truly realistic manner showcased the brutalities of the war in Bosnia.
"I will never forget the first day of shooting and the first scene we did. It was a scene where I was being raped. It was the first time I saw the entire crew and I didn`t know most of my colleagues. The shooting began, we shot the scene and when Angelina yelled "Cut", I remember that the colleague who raped me in that scene lifted me off the ground, embraced me, started to apologize and cry. We all cried, we knew that it was perhaps an extremely brutal start and that it wouldn`t be fun, but we all knew why we did it. Before we began, I had talked to the woman who experienced it all. It is such a huge, enormous responsibility to embody her life and the lives of all women who shared the same destiny. I kept wondering over and over how this would make them feel, whether they would be angry, sad or crushed. This woman gave me a permission to speak on her behalf, to tell her story so she could fight her fear. It meant a lot to me because I knew why I was doing it and it made me feel better"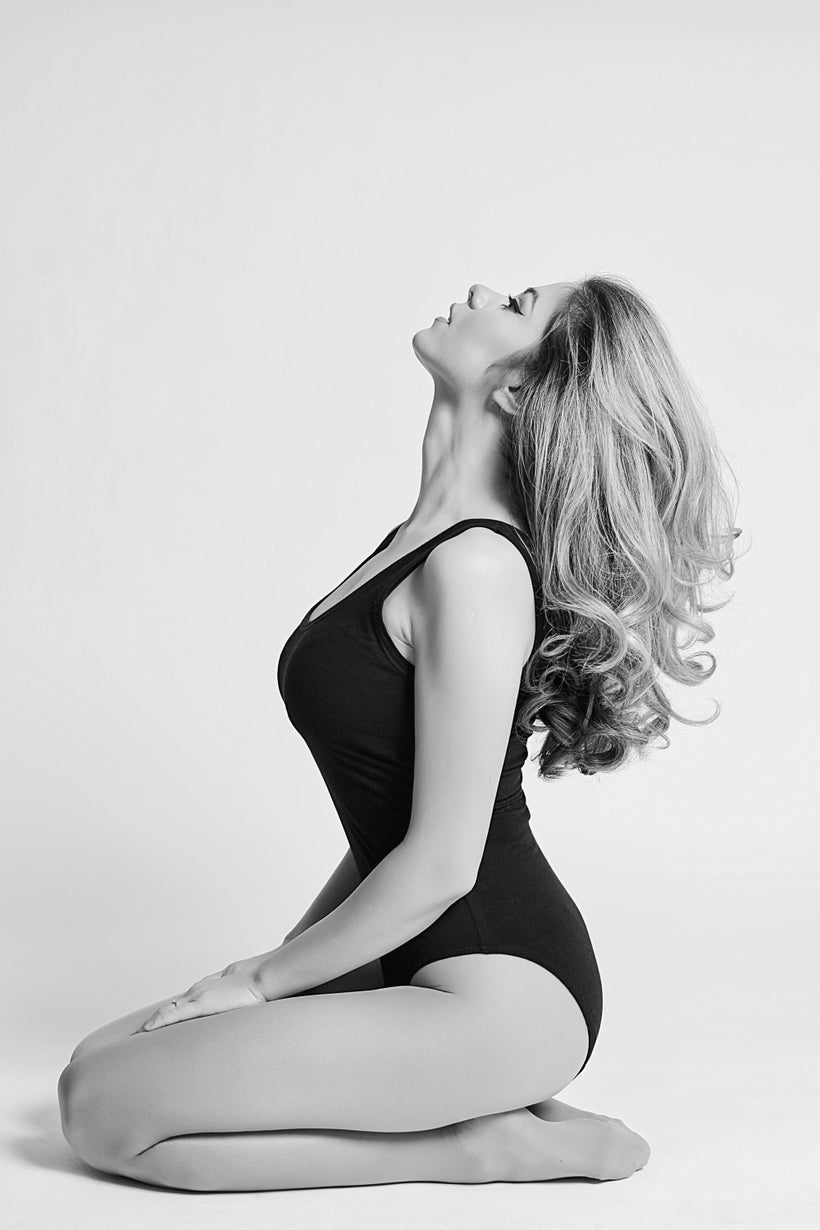 Analyzing Jelena's work and her incredible talent, one would say that she was born to be an actress but as she says her "love affair" with acting started by accident.
"It all started by accident. Or are there really coincidences? I`m not sure; I am still quite indecisive on that issue. I had never thought I would become an actress. I had a magic vision in my head of becoming a painter, even though I cannot paint. I believe that you are capable of achieving whatever you want if you set your mind to it. In addition to my idea of painting, I have always lived and am still living with ardent curiosity. I had always wondered what the people in drama classes did. And the drama class was right after the painting class. I curiously kept in the dark and observed them somewhat voyeuristically until the "acting bug" hit me. Now I hope that I will never be cured from it. This is a wonderful craft".
Having tasted the magic of Hollywood so early in her career, Jelena knows that making it big in Hollywood is tough but at the same time, not impossible.
"Let`s imagine I am already there. What`s next? I am again not sure what would happen next. This job is never hundred percent sure, especially for women. Of course that everyone wants to end up in Hollywood, because it is the largest market with endless possibilities. But my answer is: "I`m trying to make it in this business". I`m trying to do the job I love and to work on good projects, the projects I believe in, which represent the truth and contribute to the social progress. Each story deserves equal respect regardless of where it is told.
Her role in the musical Chicago may be a step closer to making her Hollywood dream a reality.
"Bob Fosse, Fred Ebb and John Kander are three fantastic musketeers. I enjoy every second of playing Roxie Hart, who is such an entertaining, inspirational and infinite character. After Gwen Verdon, Liza Minnelli, Anne Reinking and Renee Zellweger I had yet to determine the amplitudes through which I would play that character. However, when I started listening to the music of my heart, it all came naturally. In the end, when you hear the audience constantly clapping and enjoying themselves for two hours, in that moment you realize that art is worth living for.."
As we finish our cup of coffee I ask her about her future plans. She courageously replies:
"I want to use this gift of life in its entirety now and forever. Not to fear anything; to dream bravely and act upon it; to do my job the best I can. Never to forget that I have myself, love, my husband, health, the possibility of working on several markets. In these current times, this has become quite a luxury. A wonderful opportunity awaits me right around the corner, and it is a reason enough for us to meet again."
REAL LIFE. REAL NEWS. REAL VOICES.
Help us tell more of the stories that matter from voices that too often remain unheard.
This post was published on the now-closed HuffPost Contributor platform. Contributors control their own work and posted freely to our site. If you need to flag this entry as abusive,
send us an email
.