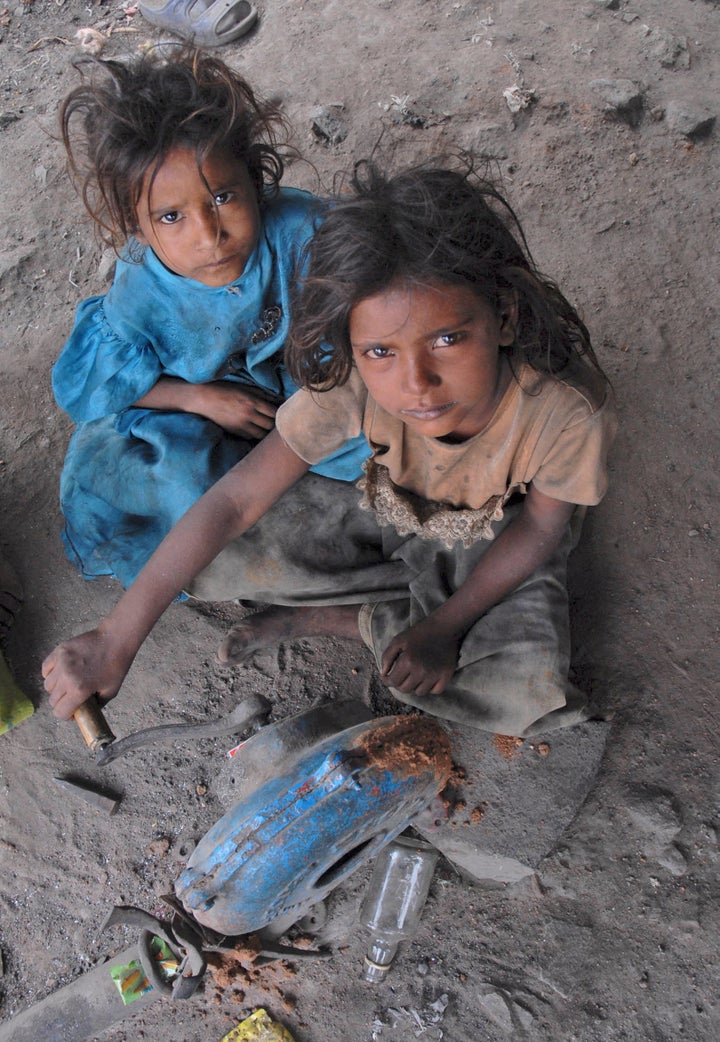 On an unseasonably blustery day in Atlanta, actress Julia Ormond's dark hair is pulled back in a jagged ponytail and she's clutching a loose sweater around her slender frame. She leans forward in her chair at Porsche headquarters and talks about her speech the night before to a group of women associated with Womenetics. Though her appearance is completely un-Hollywood, there's something decidedly magnetic about the beautiful actress who dazzled audiences in Legends of the Fall, The Curious Case of Benjamin Button and many more.
Once dubbed "the new Vivian Leigh," she portrays the famous actress in her current film, My Week with Marilyn. It is based on Colin Clark's memoirs, The Prince, The Showgirl and Me about Marilyn Monroe, Laurence Olivier and his real-life wife, Vivien Leigh.
But instead of dishing Hollywood gossip or talking about the new film, her topic was deadly serious -- human trafficking -- and the organization she founded, the Alliance to Stop Slavery and End Trafficking (ASSET) which is on a mission to find solutions. Thanks to Porsche's partnership with Womenetics, Ormond was brought to Atlanta to talk to women executives at the top rung of their corporate ladders, all associated with the organization founded by Elisabeth Marchant to empower women and their companies.
L to R: Elisabeth Marchant, founder of Womentics with actress Julia Ormond.
Photo by Paula Gould
"Do you want to know where human slavery is the worst?" Ormond asks. "It's in my own kitchen. The tomatoes on my counter were potentially picked by people living in slave camps in Florida where 90 percent of the tomatoes are harvested. They end up in restaurant chains, grocery stores and our own tables."
According to Ormond, nearly all of the fresh foods we eat, the clothes we wear and the athletic gear we use are likely produced by slaves somewhere along the supply chain. "Without our knowledge, it's a problem that has received little, if any, scrutiny," she says. "If we don't deal with it now, the problem will only get bigger."
The statistics are appalling. The International Labour Organization (ILO) estimates that there are 12 million victims of forced labor worldwide of which 2.5 are trafficking victims. Half of those are underage. "But for every person forced into the sex trade, nine are forced to work in agriculture and manufacturing," Ormond says. It's common to use children in mines and fields, a number estimated at 200 million worldwide by the International Labor Organization (ILO). Corporations benefit by being able to offer lower prices. Reform has been far too slow, and consumers are largely left in the dark.
Until now.

Thanks to the efforts of ASSET and other nonprofits, there's been a breakthrough. On January 1, 2012, California will become the first state to enact a bill requiring companies with revenues of more than $100 million to publicly report on their websites voluntary efforts to monitor their direct supply chains to eliminate exploitation.
Named the California Transparency in Supply Chains Act of 2010 (SB 657), it affects 3,200 different brands doing business in the state. By visiting company websites, consumers can use their buying power to convince corporations that human slavery is bad for business.
But why would a Hollywood actress who continues to land plum roles get involved?
"While working in Eastern Europe, the issue of human trafficking kept popping up," says Ormond, a long-time activist. She couldn't get the problem out of her mind and decided to talk with survivors. "Hearing their stories was like walking through a tunnel of horror. I also talked with experts who were struggling to find systemic solutions -- not just something reactive like setting up shelters and refugee centers."
Out of those conversations came ASSET and an effort to bring all the stakeholders together -- government, law enforcement, non-governmental organizations, corporations and consumers. Since those associated with Womenetics are in positions to think about best practices in their own companies and strive to eliminate the use of forced workers, they are the perfect audience to effect change.
Although stopping slavery, whether sexual, agricultural, manufacturing or mining is definitely part of their DNA and one of the main reasons Porsche signed on as a major sponsor of Womenetics, their main focus is empowering women. "Companies that have women at the top get better results," says Marchant, whose decision to become a virtual organization was to focus on women around the globe.
The reasons can be counted in dollars and cents. In 2009, women became the majority gender in the workforce, topping 51 percent. Many are the sole breadwinner. They make 90 percent of the buying decisions in the household, control $12 trillion of the $18.4 trillion total global spending, generate $1.3 trillion in revenue, own 8.1 million businesses that employ 7.7 million people, and control 51.3 percent of private wealth (www.womenetics.com).
Because Atlanta is home to Porsche's North American headquarters and the geographic center for human trafficking in the United States, the company wanted to reach out to women like those associated with Womenetics who could take action. By bringing Julia Ormond to the city, they hope to raise awareness of this issue on a local and national level.
Related
Popular in the Community