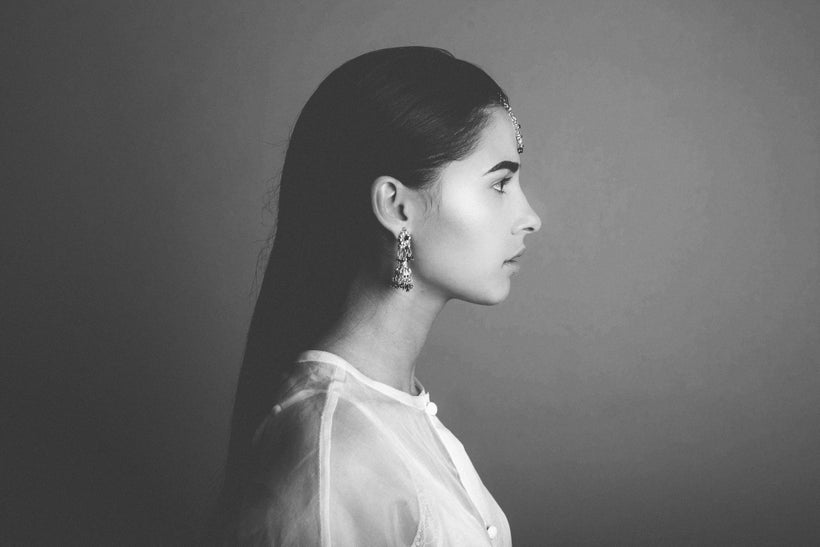 Audiences will learn of Naomi Scott in her role as the Pink Ranger in Power Rangers. Something that they don't know is that the actress has another profession, which is being a musical artist. She recently released her second EP Promises and just debuted a new music video for one of her tracks 'Lover's Lies' earlier this year. I had a chance to speak with her about working on her sound and how she balances acting with being an artist.
Naomi began singing in her local church and started songwriting in her early teens. "I grew up singing in church actually. That's kind of where I just the usual, I grew up on gospel music. I was singing from a young age." Naomi recalled her first song she ever performed that started her love of music. She said, "I remember that I chose 'Don't Speak' by No Doubt so that was my first kind of performance. I think from there, I felt like it was something I actually really enjoyed and wanted to do." From then on, she began writing songs, which formed into what became her first EP Invisible Division. "I was 15 when I started writing. One of my songs on my first EP I wrote when I was 16 on the piano. The production is different; it's not just a piano and a voice. I've been doing it ever since and that's how I got my start."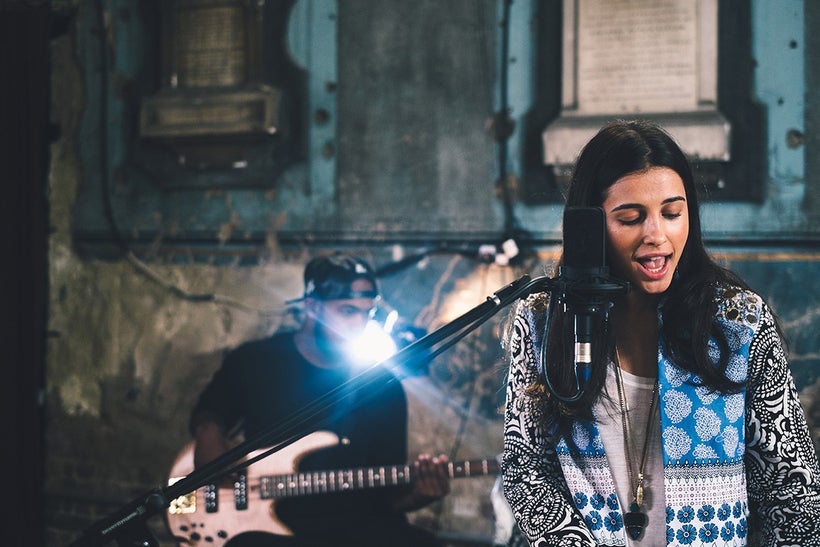 Growing up, Naomi listened to a wide range of artists from the sweet sounds of gospel to the world of R&B. "When I was younger, it was Mary Mary, Kim Burrell, Kirk Franklin, so a lot of gospel. I also listen to more R&B vocalists. I kind of had this weird mix of gospel and R&B and these worldly, ethereal sounds where it's full of layered vocals, which add to the story of the song. It sounds almost like a Celtic or haunting sound, so a mix of that," she said. She also mentioned Coldplay as one of her influences, learning to play the piano from listening to them. "I've always loved Coldplay and the way they can portray an emotion in music. "I think Coldplay are incredible with that, they are so good at capturing the feeling in music or in a chord progression. That's kind of where I was learning the piano. My piano teacher taught me to improvise and how to come up with basic chord structure." Despite not being an expert, Naomi added that the piano has helped her in making different sounds and made her a better musician. "I'm definitely not the most gifted pianist, however, I can come up with different sounds and I can write, its kind of enough to improve even though I'm not necessarily the best classically trained pianist!"
It was when she started listening to her father's collection of songs where she got a true appreciation for songwriting. "Then, I got to a state where I was trudging through my dad's iTunes and I sought out these soundtracks like Enya, Lord of the Rings, and Kate Bush; these kind of more interesting kind of ethereal voices in an ethereal sound. It's kind of like Simon and Garfunkel, just beautiful, pure songwriting." Naomi explained that she tends to keep her ears open when listening to music, no matter what genre it is. "I love movie music, classical music, instrumental music, and anything that is emotive."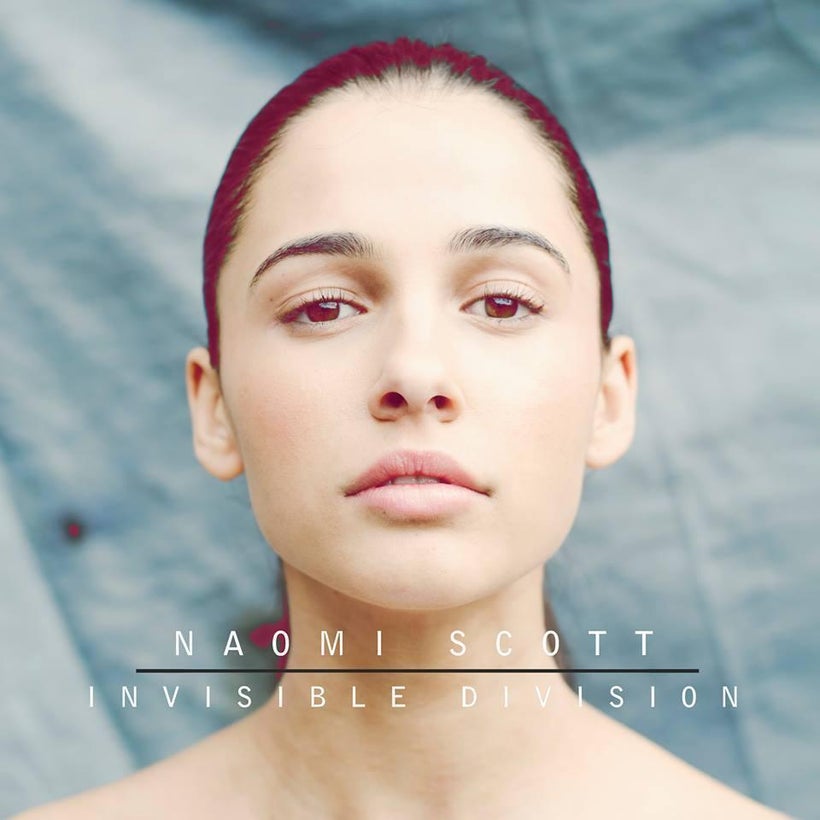 With songwriting, Naomi expressed that she uses different techniques and methods for developing her songs, which was done for her Invisible Division. "I have different processes for different songs. I very rarely write to track, so I rarely listen to a track because what I usually do is build the track up myself, then I'll come up with a bunch of melodies, and then lyric the melody." Naomi said that sometimes, the lyrics would come to her when she would start writing them. "For example 'Say Nothing' on my first EP was just something I did on the piano when I was 16 and everything came out very easy, it was just like I almost spoke the words. I think that was actually at a time I was younger and it's the idea of you like someone but you're kind of tongue-tied and you can't sing to that person. That was what I was going for at the time so that was that."
For her second EP Promises, Naomi offers a different point of view with every track. "I like to sometimes write from different perspectives as well, so my latest EP Promises basically the whole idea is the idea of someone who is a free spirit versus someone who is maybe a bit more cynical or closed off. Each song is a different representation of that." In each of her songs, Naomi describes the ups and downs of being in a relationship. "The first song is like an intro, an ode to the creative mind and kind of the idea that we will forever be fighting for the feeling and just going where the wind takes us. The second song is 'Fool', and that's about someone who is actually saying to a guy, 'You need to let me know how you're feeling, because at the moment, you're not giving me anything. Do you want to be with me? Do you like me? You're not giving me anything.' So basically don't be a fool, you need to open up. The third song 'Lover's Lies' which is the idea of someone who's been hurt from a past relationship and then it's hard in a new relationship and she's basically saying, 'All those lovers lie left me cold inside' and it's kind of left someone cold and their not ready to trust someone."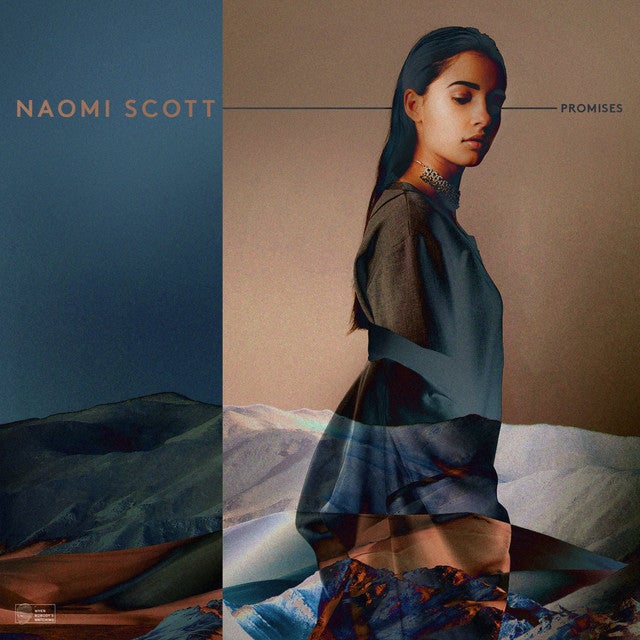 The songs from Naomi's second EP draws from her own experiences in relationships. "Sometimes I take a concept I learned from my own relationship and take that as a stimulus who then take that into more extreme or just as it is as a concept. I'm probably the more free spirited one in my relationship, so it's kind of like, 'How do I take that concept and use it to tell a story?'" She explained that the first songs she wrote were things she went through when she was young. "When I was younger, those was the first songs I ever wrote and was definitely what I was going through in terms of liking someone and not being able to say it. 'Hear the Bells' which was first song on my first EP is actually about falling in love for the first time but it's a very metaphoric song. I like to use imagery as well so it's about falling in love for the first time. That was a personal one as well because it was about me falling in love for the first time."
We also can't forget that she's an actress, so one of her first roles in America that showcased her singing talents to an American audience was in the TV film Lemonade Mouth. At 17, Naomi got to display her skills as a singer in the film, but it wasn't showing her real music to audiences. "The difficulty with that is playing a character. I sing in it but it has no connection to me as Naomi Scott and my music. So the difficulty with that is I don't necessarily see a connection between the two apart from the fact that obviously I'm lending my vocals to a song that doesn't have anything to do with me as an artist." Even though the songs were popular, Naomi added that it didn't connect her as an artist. "I'm 23 now, that was probably the first movie I did. I was doing music before that and I was doing music after that. I think that was it's own kind of project, so the connection isn't necessarily there and it's very different in terms of stylistically to my music."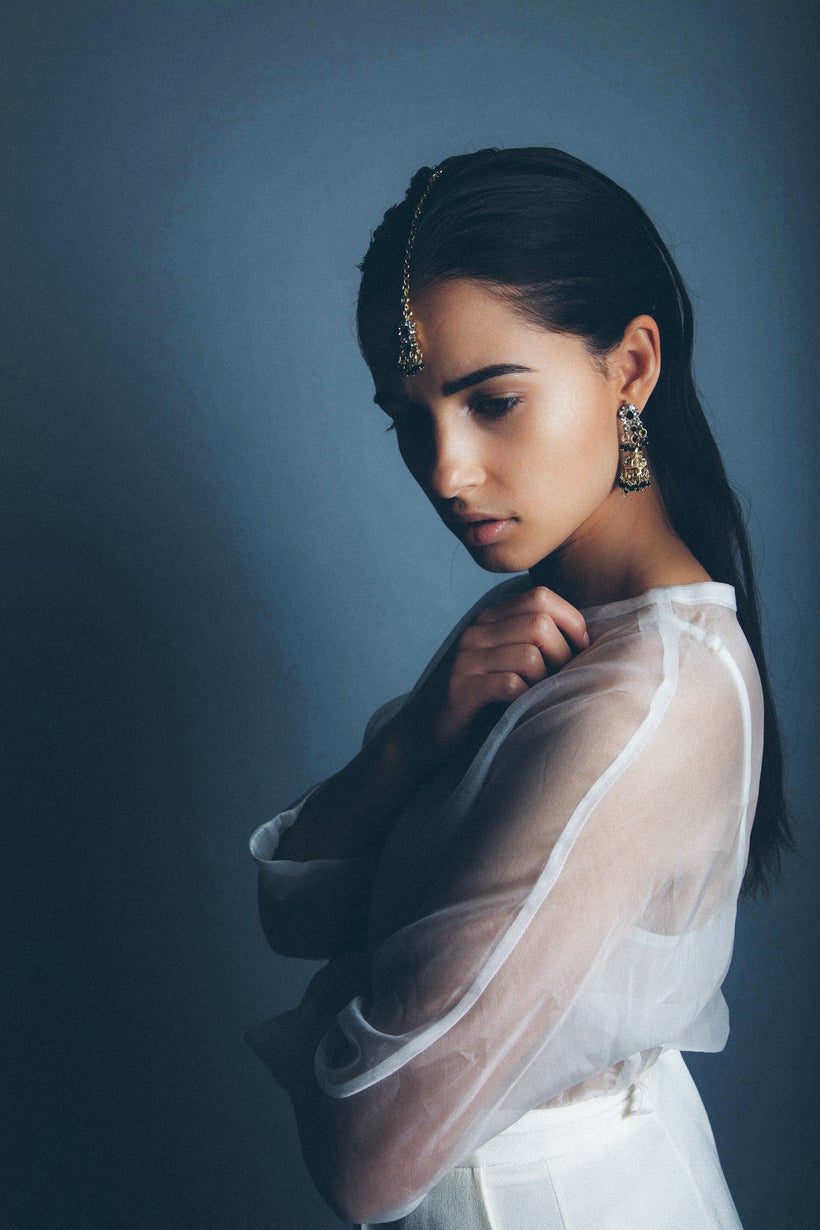 As an artist, Naomi finds that she can bring out the real her in music and songwriting. In contrast to acting, she said that basically playing a character on screen doesn't connect to her music. "I think that when you're acting, at the end of the day, you're acting. You're playing a different character but when I'm with my music, that's me, that's my writing, I write everything that I do, I arrange stuff, so I guess definitely the music that I put out there is me as an artist. It's not connected to characters that I play in a movie."
At the end of the day, Naomi always considered music as her first love. "I would want to say music is my first love shall we say. Just from growing up in gospel music and that. That spiritual connection to it was where my first love is and always interested." With acting, Naomi added that it also came to her easily and enjoys doing it. "Acting was something I thoroughly enjoyed, did it school, and honestly it worked out for me. It was just one of those things that kind of happened to me. I was very blessed, I was in the right place at the right time." When it comes to choosing between acting and singing, Naomi sees these two as a part of her creatively and doesn't see herself picking one over the other. "I really thoroughly enjoyed it and I'm really blessed in a sense that I'm able to do acting and along side that I can keep relatively independent with my music and give myself time and space to explore what I really want to be as an artist and give myself time with what I want to put out there and keep kind of relatively independent with that and control everything that I do musically."
Would Naomi consider taking her music commercially to a broader audience? She does see that happening in her future someday. "Of course, there will be a time maybe to take it to another level but at the moment that's what I love about it is I'm able to do that," she said. However, with her busy schedule filming her latest role in Power Rangers, it becomes difficult for her to do music. "On set, it's a little more difficult especially for a film like Power Rangers; it's obviously incredibly physical and very super busy, crazy, and hectic and constantly going. So you don't get a lot of time necessarily to sit down and write but having said that, some people are able to do that." When she's on set, Naomi tends to finish up her scenes before heading back into her mini studio back in England. "I guess when I'm focused on something, I give it my all and then once that was done, that's when I kind of go, 'I've got the time now, let's get down and get writing.' Hopefully they'll be new stuff coming soon. I like to do it organically and instantly."
It also brings up whether Naomi would like to collaborate with any current artist. According to her, it seems like something she would very likely consider. "Yes there are people I would like to collaborate with. I'm definitely someone who, sometimes nowadays when you talk about collaborations, it's very much constructed, a vocalist that we have on our label and so and so is also on our label and they should get in a studio and she should sing the chorus of this song." So who would she want to work with? She did start dropping some familiar rappers in the mix. "I love Chance the Rapper, I think he's incredible just in terms of the way that he's so clear in what he says and he kind of has this brilliant mix of intellect but also is able to make it kind of catchy and is able to touch on that pop thing as well so I think he's incredible in that sense. Kendrick Lamar, anyone that has that kind of conscious rapping I thoroughly enjoy. Childish Gambino is another one. That pool of artists I really enjoy their stuff for sure."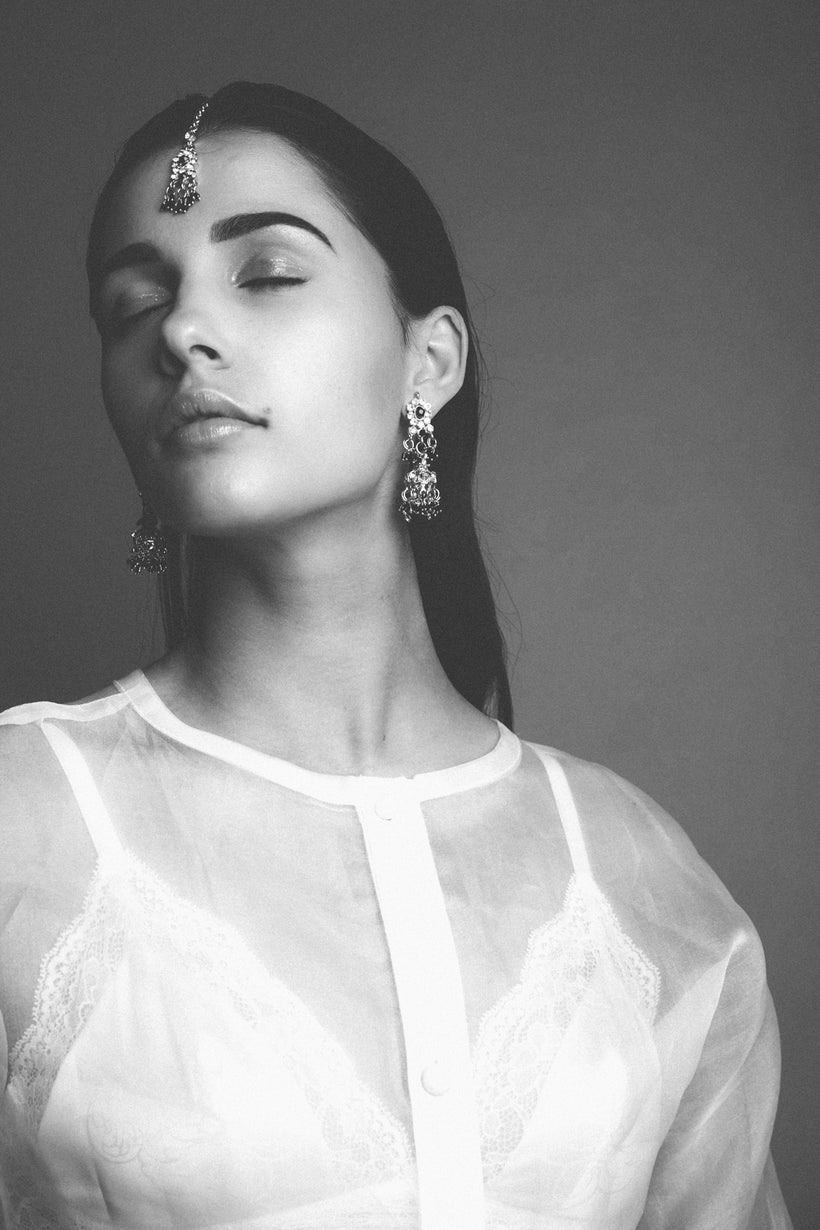 In regards to Naomi's future in music, the actress sees herself doing it more but wants it to happen organically. "I'm definitely taking it one step at a time. I really would want to do music and would love to do more live shows, and performing live is something that I love to perform in terms of just singing and putting on a really great show but I obviously want to be right and want it to be done right. So definitely music for sure would want to do that." While looking ahead in her music career, Naomi plans to stay in acting for a little while longer. "Absolutely with acting, I want to stretch those muscles as well and I think I got more to give in terms of just interesting roles. I guess I want to do both and I think at the end of the day, if you put good stuff out there, like if I'm putting out good music then it's fine. I don't need to worry about it, if you are putting out good music people will find you and whether if that's through acting or whatever, it doesn't matter if it's good it'll get there. Even if it takes longer because you don't have a huge machine behind you, I still believe that it will still hold true." For now, she is just going with the flow and letting the music come to her. "I'm just taking it one step at a time and just letting it happen organically and continuing with the acting because I love that too so that feeds a different creative part of me as well. I guess I'm not a three-year plan kind of a gal; I'm more like taking it as it comes and see what happens. For me the priority is just putting good music out there and then I'm pretty confident that the rest will fall into place."
You can watch her latest music video for 'Lover's Lies' below. For more of her music, you can also follow her on Twitter, Facebook, and Instagram.
Calling all HuffPost superfans!
Sign up for membership to become a founding member and help shape HuffPost's next chapter
This post was published on the now-closed HuffPost Contributor platform. Contributors control their own work and posted freely to our site. If you need to flag this entry as abusive,
send us an email
.