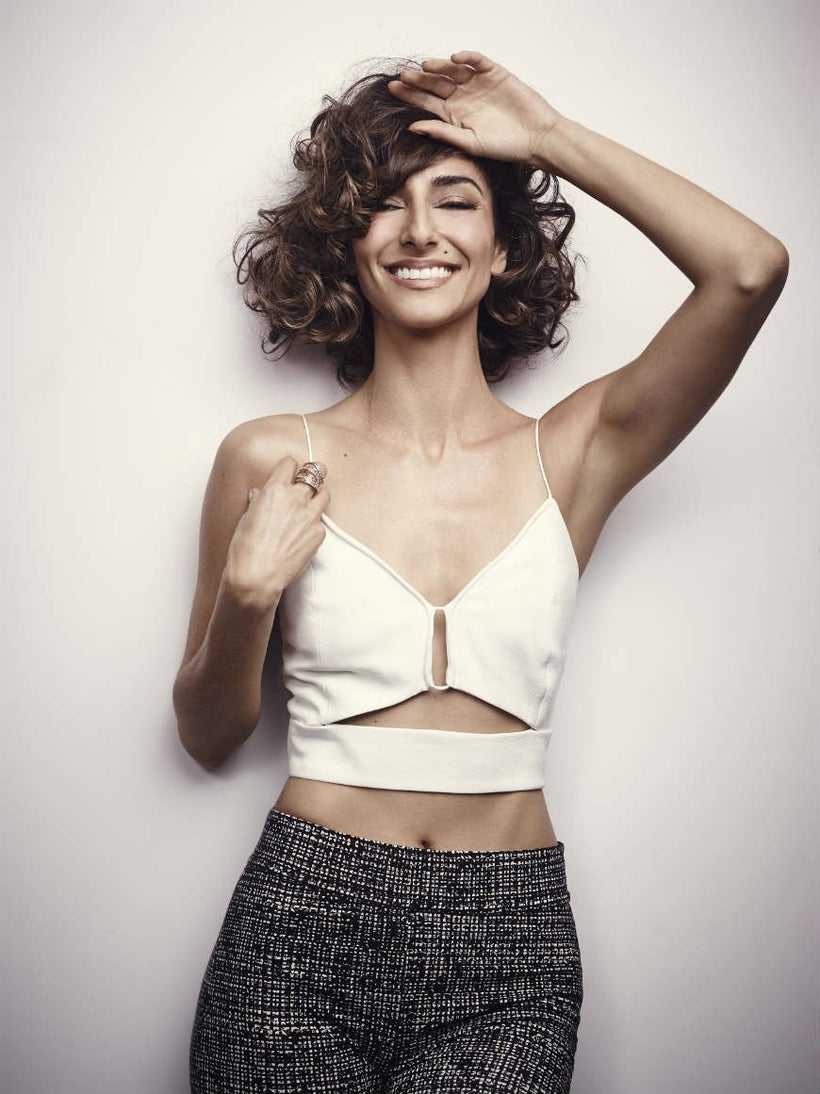 There is nothing I love more than discovering a city through its beauty addresses – especially when these addresses are the recommendations of beautiful friends. Los Angeles is not my favorite city in the US, but it is growing on me, in part because my visits there now include cocktails with actress (you may have seen her on her hit show Girlfriend's Guide to Divorce) and beauty aficionado, Necar Zadegan. Here, she shares her favorite beauty spots in LA with me.
Cut: Yuki Nakatani is a master. He has a beautiful, unpretentious place in Beverly Hills, which is a feat in and of its self, called Gavert Atelier over on Brighton. He's great with long hair and always kept my curly locks freshly trimmed, but when I wanted to really give it a cut, he wasn't the least bit intimidated. In fact, I love it so much more. Typically you can find someone who does a certain look and all the women who walk out of their chair become models for that signature cut, but Yuki cuts my hair so that it's only mine, and always perfectly frames me.
Color: Stephen Garrison is a chemist, he really is, I've been seeing him forever, first at his old place and still since he just moved to Jonathon and George salon in Beverly Hills. He is known for his beautiful melts on California blondes, and varieties of balayage. In fact, if you're blonde, run to him, his does it beautifully, so it's just luck that I accidentally stumbled upon him through a friend to give my brunette locks even more wow. He really knows his color. Everyone knows art is in the details, and with the smallest touches, he gives my hair that extra dimension. His assistants are the best too.
Best blowout: LA has to be the beacon of blowouts and you can get one just about anywhere, but for a quick and easy place that's just in the middle of everything, look no further than Blown on Canon. Very affordable and most, if not all their stylists have a strong arm. They'll give you just about any style you like, just let them know. They also give a great scalp massage and use wonderful products for a good wash.
Best facial: Kate Somerville has a beautiful place on Melrose Place in West Hollywood. Her products are great and you really feel like your skin breathes better when you leave. Living in warm, dry Los Angeles, everyone needs a good facial and Kate Somerville certainly has a solid service and they're great before an event. Another place I truly adore with a more affordable array of services is Marianna Chicet. I love her completely natural products (you can eat them) and totally European-style facial treatments (no machines, only works that face with her hands). Hers is a facial to get every week.
Best acupuncturist: This is LA after all, so more than derms and such, I generally frequent my local acupuncturist. Sharon Skok has a private office on North Fairfax just above a yoga studio and I can't sing her praises enough. She is a skilled practitioner of acupuncture for a variety of maladies, and the idea that it is really the whole mind and body connection that is essential for a beauty glow. She does facial acupuncture in the style of the Wakefield method and she is truly gifted. Time on her table is also an excellent time for a real meditation.
Best chiropractor: Dr. Robert Norett is the only man I let near my back. His life of deep meditation and Buddhist tranquility is what he brings to his time with you, and an hour in his hands really resets your whole constitution. For anyone whose body is their instrument, which really all of ours are, staying in alignment is paramount. Robert has the gift and really I can't say enough about his sessions. A holistic healer, he works from a private studio in Echo Park.
Best body scrub: All real Angelenos know knows that there is nowhere else to go for a scrub than K-town. I love the Korean style spas of which there are many in Los Angeles, and my favorite is Natura. It's smaller than some of the others, but has all the same mud rooms, jade rooms and dipping pools. I like that it's quaint and just for ladies, which allows them to keep it very clean and private. The Korean style scrub that they do there cannot be beat. If you get one with a massage as well, they will also treat you to a fresh avocado mask that is simply divine.
Best bikini wax: Raya on La Cienega. They've been doing them forever, not necessarily painless but quick and clean and their salon is pretty too.
Best beauty supply: Larchmont Beauty Supply on Larchmont in Hancock park is my go-to beauty boutique. This place has everything and unlike Sephora and the like, the people that work here are very knowledgeable about the products they carry and about skincare and haircare in general and are just very helpful.
Best massage: Tao of Venus in Echo Park on Sunset. Again there are so many great places to get a massage in LA, but the Tao of Venus is really special. They do all kinds of detoxifying practices with a variety of oils. This is a place to go if you are really looking for body work. Besides massage they have a host of other very intricate treatments for a variety of ailments and all are fantastic.
Best fitness: I love a variety of classes. For a long time, I've been into barre classes, Pop Physique being my favorite, the music is great and it's very effective. They're all over LA but the one on 3rd has the best instructors. Spinning is another favorite of mine. Lacey Stone teaches a class on Larchmont and will show you how to get in shape. She's generally a fitness guru and has built a bit of a legacy with her regimen. Find her Instagram for some great tips. There's also a great Yogaworks on Larchmont, they have the best instructors in town and most all their classes will find you well afterwards.
As for gyms, I'm not much of a gym rat, in particular given that in Los Angeles there is so much to do outdoors, hiking from Feynman canyon to Temesacal and tennis and the beach. But if you find yourself in need of a membership, the Los Angeles Athletic Club is really fun. The old building is still very 1940's golden age of Hollywood and probably has the prettiest indoor pool in town. It's also in the middle of some of the cities best nightlife so it's easy to get a workout in before a great dinner and music.
Best beauty house calls: I'm not so sure about these. I am fortunate to have a glam team that I rarely stray from, particularly for events. Elaine Offers and Stephen Lewis give great hair and face and Johnathon Lawhorne keeps me styled the best.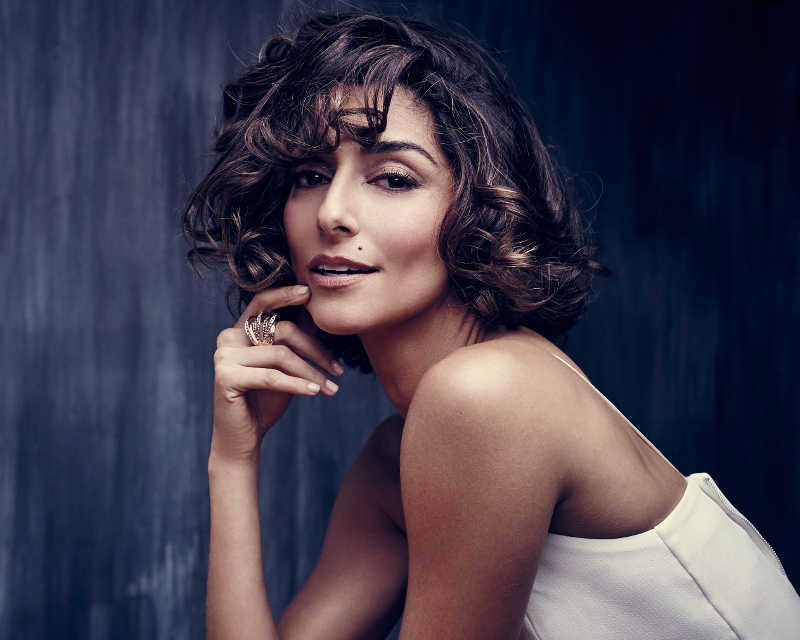 Best nail salon: All the LA girls have beautiful hands and feet, ready for year-round bikini season. There are so many great ones. I'm constantly surprised that they never let me down. Elegant Nails on Robertson is definitely my favorite. All of the nail technicians are great. Ask for Tom, he will give u a knockout pedicure and a foot massage that will put you to sleep in 2 minutes.
Most surprising beauty find: The endless juice bars. Kreation is my favorite healthy food and juice spot because her juices are all made with organic fruits and vegetables.
Most overrated beauty find: Most of the other juice bars who will tell you they use organic "when they can".
My ultimate LA beauty day: Wake up extra early, go for a hard hike up Runyon, grab a juice, then head to the spa. After a steam and a scrub, I'd get my nails done, a beautiful blow out and head out to Venice to catch the sunset with the mister.
Calling all HuffPost superfans!
Sign up for membership to become a founding member and help shape HuffPost's next chapter
This post was published on the now-closed HuffPost Contributor platform. Contributors control their own work and posted freely to our site. If you need to flag this entry as abusive,
send us an email
.