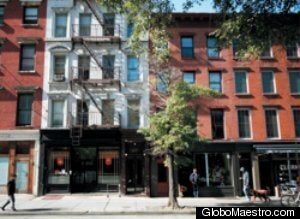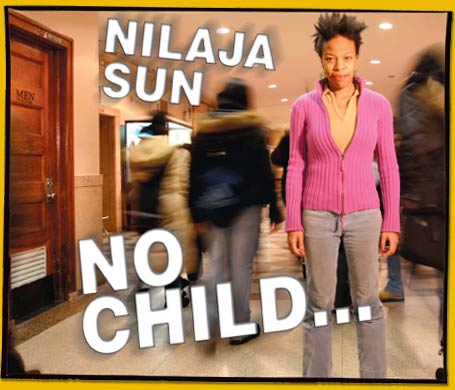 Photo Courtesy of Barrow Street Theatre Website
If you genuinely care at all about public education, run, do NOT walk, to see Obie Award-winning actress Nilaja Sun in No Child... at the Barrow Street Theatre in Greenwich Village. Sun's 75-minute one-woman performance made me laugh and it made me cry. No Child... is a heart-wrenching portrayal of today's New York City public school system and the people who make up the school communities.
"...Not only every single student, but every single teacher, the principal, the janitor, every single person you see, the security guard, they are all compilations and combinations of different people that I've met along the way working in a school for seven years," said Sun in a 2008 Center Theatre Group Los Angeles interview. "I never had to say, "What would it be like if?"
In her Greenwich Village performance Wednesday night, Sun artfully and convincingly delivered a portrait of what the inhabitants of city schools experience day after day. There are the metal detectors to "ensure safety" within, there are schools within schools vying for the use of shared facilities (in this case, the auditorium) and there are the name changes that reflect the time and place -- Robert Moses High School becomes Malcolm X High School and ultimately Saint Tupac Shakur High School.
Sun received a New York State Council of the Arts grant to write a play inspired by her work as an Epic Theatre Ensemble teaching artist in the New York City Schools. The 17 awards Sun received for her play is a nod to her talent and, perhaps, to the value of financial support of the arts, maybe. But I digress.
Sun's performance, her precise words and actions explore race, class and identity issues with humor and sensitivity. She portrays all of her characters with compassion and empathy, convincing the audience that goodness or perhaps positive outcomes might occur, if...
No Child... continues through August 14 at the Barrow Street Theatre, 27 Barrow Street at Seventh Avenue; Tickets are available through SmartTix Tel. (212) 868-4444.
Writer and Performer Nilaja Sun and Director Hal Brooks discussed their play in 2008 when it ran at the Kirk Douglas Theater in Los Angeles, CA.
Related
Popular in the Community