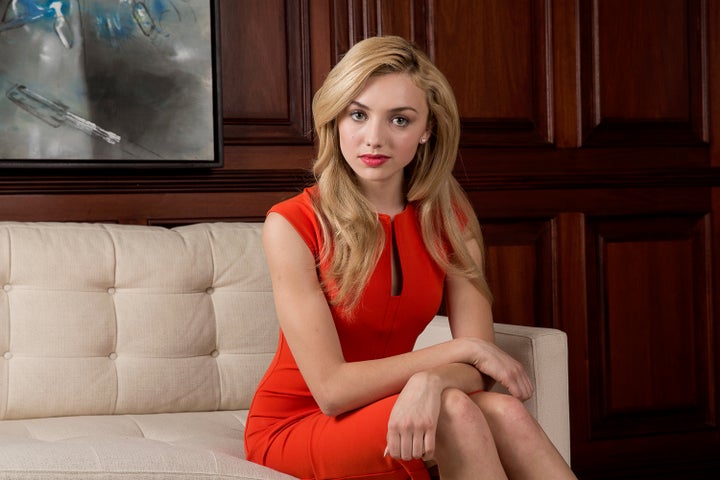 To fans of the long-running Disney Channel show "Jessie" and the "Diary of a Wimpy Kid" movies – as well as her vast audience on social media – Peyton List is a pretty, perky actress who dazzles on every screen.
To Sharon Krause, Peyton is a loving, devoted niece. And, sometimes, her partner in mischief and silliness.
They cherish their time together and keep in touch when they're apart. So when Sharon underwent heart surgery about two years ago, it made quite a mark on the teen actress.
For the first time, Peyton grasped how much heart disease affected her family, and so many others. She also discovered that heart disease is not just something that happens to old men – or even just to men. She learned that heart disease is the No. 1 killer of women, claiming more lives each year than all forms of cancer combined.
As her Aunt Sharon returned to her wacky, wonderful self, Peyton connected with my organization, the American Heart Association, in hopes of helping other families have their own success stories.
Peyton will be among the celebrities walking the runway. She also joins me in this column to share – for the first time – the powerful story of her Aunt Sharon and how that experience prompted Peyton to take her own heart issue more seriously.
It's my pleasure to turn this space over to Peyton to continue this important conversation.
Every time I see my Aunt Sharon, her hair is different. Sometimes she changes the style. Sometimes she changes the color. Quite often, she changes both.
I remember seeing it super short and pink. Another time, maroon. She's even let me help her transform it into various shades of the rainbow.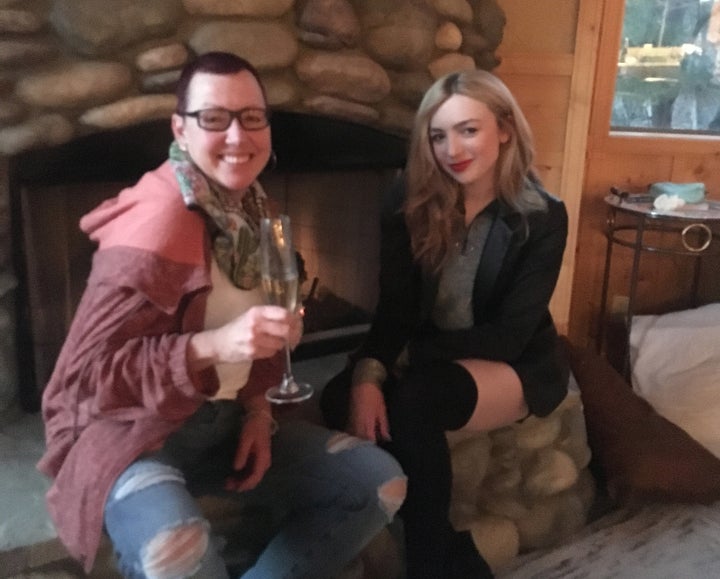 Sharon is my mother's sister, but at times she's been like a big sis to me.
When I was really young, we lived across the country from each other and hardly saw each other. On those rare occasions, she would joke that she was my real mom and that my actual mom was just filling in. Once I began performing, I always knew when Aunt Sharon was in the audience because she cheered the loudest.
We could tell each other anything. She loved talking about her dream of climbing Mount Kilimanjaro.
She couldn't do it, though. Because of her heart problem.
Aunt Sharon suffered from mitral valve prolapse. When her heart pumped, the flaps that cover the mitral valve in her left atrium didn't close properly. She managed the condition for many years, with doctors warning that she was getting closer to needing surgery.
When that day finally came, I knew everything would be fine. Nothing could stop this big-hearted woman who was so full of life.
I'm happy to say that I was right. But, I must admit, I was going on blind faith.
It was only afterward that I began to understand all she went through. Aunt Sharon – who is also very smart and has a serious side – told me how much comfort and strength she drew from the American Heart Association and its website. I checked it out, and it opened my eyes.
I've always known that heart disease runs in my family, but the impact of that fact never really clicked. It was like saying we all liked to perform or had brown eyes.
I knew I was born with a heart murmur. Doctors have always monitored it, and it's never caused any problems. Still, it's on my mind a bit more now. Especially now that I know that heart disease is a woman's disease, and not just what Grandpa suffers from.
I've never discussed this before, but I'm proud to do so now. If it means one more story will be written, or one more shared post in social media, then maybe one more life will be saved or improved.
There are just a few basic things to remember, for women and men of all ages:
80 percent of cardiovascular problems can be prevented.
It starts with making good lifestyle decisions: Don't smoke. Eat healthy. Stay active. … These are especially true for those of us with a family history of heart disease.
Teens and young adults, I hope you share these tips with your parents and grandparents. Parents and grandparents, I hope you share this information with the teens and young adults in your lives.
As for Aunt Sharon, she's doing great.
While she's given up on Kilimanjaro, she becomes very active. She's now into hiking and running. She's even run some half marathons.
She's inspired me to become more of a runner and doing urban hikes around my neighborhood. I've started eating more salads and greens, and every day I love an acai bowl with lots of fruit.
Come to think of it, there are a lot of great colors in fruits and vegetables. Maybe one of those colors would look good in Aunt Sharon's next hairdo!

Related
Popular in the Community