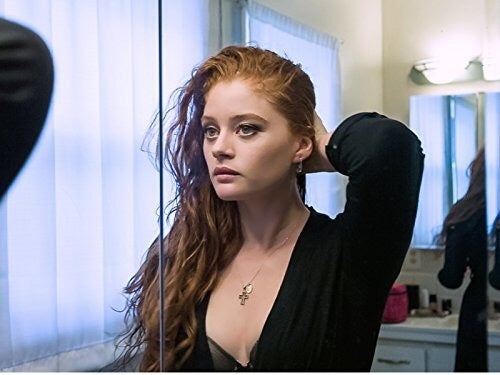 Yvette Gregory co-stars in the upcoming indie feature 'Wine Tasting' playing the character of Beatriz Jones. The film directed by Josh Mitchel wrapped production last year. She can also be seen in 'Private Sales', the dramatic TV series now available on Amazon.com, not to mention her guest starring role last year on "My Crazy Ex" on the Lifetime Movie Network.
The Australian native was born in Sydney, Australia, but grew up in Auckland, New Zealand. That's an unusual sweet spot for anybody culturally as there is a playful rivalry between the two countries. "In New Zealand I'm an Ozzie, and in Australia I'm a Kiwi," says Yvette, laughing, "but when it comes to choosing sides, I'm 'All Blacks!' (New Zealand's rugby team). She had early success as a child star in New Zealand doing commercials and catalogue work "starting before I could walk and through my adolescence," she says.
Back in Sydney at the age of 19, after a year of law school in Auckland proved unfulfilling to her artistic roots, she paid the bills working in the field of corporate software while taking acting classes.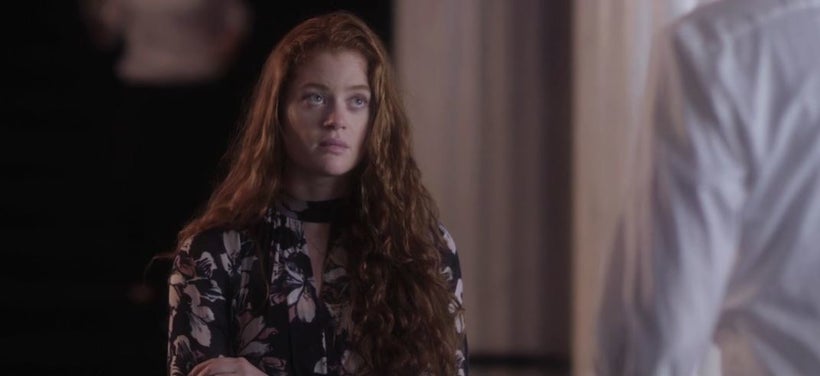 "I went back to Sydney to be in the 'big smoke'," she says, which is Australian for 'big time'. She studied at the Sydney Drama School run by Toni Higgenbothom (who famously cast Cate Blanchette in her breakout roll). There she learned on camera acting, improv classes and pursued casting director workshops. Meanwhile at her tech company she advanced up the corporate ladder as a software implementation manager. "After a few years I was making 80K a year, but it wasn't the life for me."
She soon landed a few national commercials and felt a professional dramatic career calling. Traveling to Los Angeles felt like the next big daring move she needed to make to bolster her career.
"I love Australia, I just felt the best teachers were in L.A., so I took a chance to study with the best. People warn you and say L.A. is more opportunity but a lot more people as well. But down in Sydney there were a lot of people, but not as much opportunity. So traveling to America and taking the chance – well I couldn't see it happening any other way."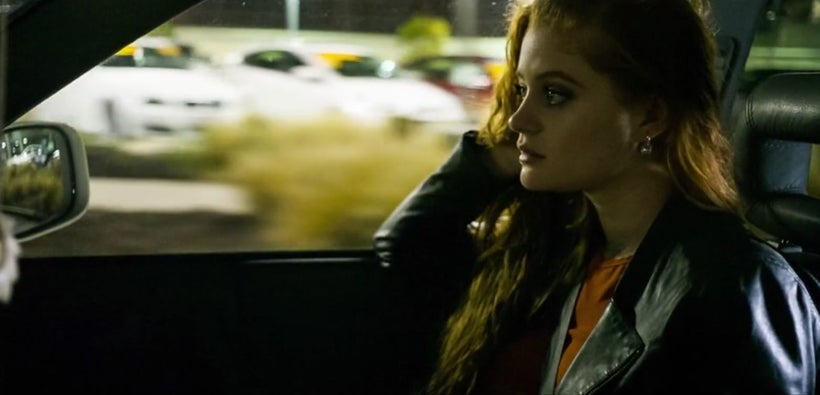 Arriving here only 18 months ago and already appearing in two TV series and a feature film seems to have proven her point.
"I love living here, I think it's the best decision I've ever made. The teachers, the connections I've met, you can't do that in Sydney."
Sure there were some cultural and language hurdles to overcome, the word for 'sweater' in Australia is 'jumper', "biffo" is fight, "footy" is football – which means soccer or ruby by the way, and a "rubber" is of course, an 'eraser."
But the oddest thing about Americans? "Nobody here drinks hot coffee, it's all iced coffee and iced tea. With sweetener? What is that? That's really weird. And tipping. We don't do that. So working out tipping for all sorts of things, I didn't know how to do any of that!"
Yvette enjoyed her roll of Beatriz in "Wine Tasting" as it had a lot of raw moments.
"The part felt very emotionally real. My boyfriend is a Sommelier and taking the test for that is terribly demanding. He's gone all hours, the stress results in drug use in his peer group and I begin suspecting its infidelity. If you've been an actor or ever dated an actor, you know there are a lot of insecurities and unusual hours that pull on your fears and concerns. I pulled on that in my own life and used it for the work."
Private Sales, the TV series, was just recently picked up by Amazon for its second season and the platform reports it has already surpassed 650,000 views. Even though she's been killed off in the first season, the success of the series is very exciting. More so for the fact that she applied through a public casting site and got cast after the first audition.
"It was great to be working with New Zealand Son films, the father son team are terrific to work with, and Taylor King, the son who's also in the series, was on both sides of the camera producing, directing and acting and it was terrific to watch both sides so closely and see how he translated it from script to screen."
A funny story about getting the job on "My Crazy Ex"; she was warned they were concerned about her Australian accent. So at the audition Yvette arrived in full American mode and never once cracked on her smooth American sounds. After being cast, Producer Harris Wilkenson came up to her on the set for a quick chat and Yvette talked normally. Wilkenson panicked for a moment "Wait, in your audition you had an American accent!" Yvette quickly showed him how quickly she could flip dialects much to his relief. She went on to guest star in two of their shows. Yvette can next be seen in a TV pilot called "Naughty Boy" being developed for Northern Productions.
REAL LIFE. REAL NEWS. REAL VOICES.
Help us tell more of the stories that matter from voices that too often remain unheard.
This post was published on the now-closed HuffPost Contributor platform. Contributors control their own work and posted freely to our site. If you need to flag this entry as abusive,
send us an email
.