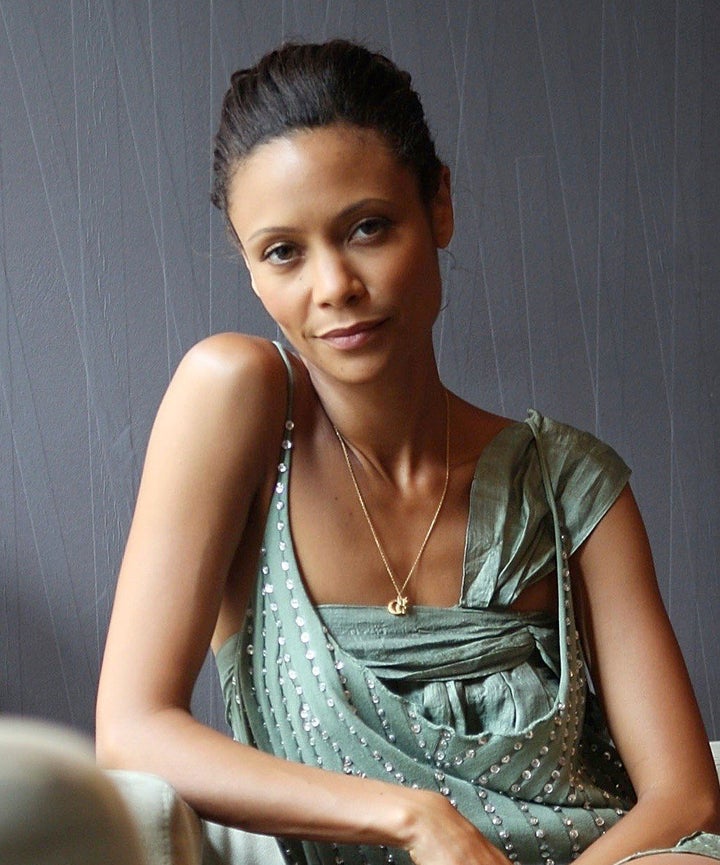 Actress Thandie Newton, famous for her roles in the movies "Beloved" and "For Colored Girls," is calling out Vogue magazine on its lack of love for colored girls.
First Lady Michelle Obama, Beyonce and Jennifer Hudson have all graced the cover of US Vogue, representing just a small sample of the talented, beautiful and accomplished black women that could also be included--Newton being one.
In an interview with Pride magazine, Newton doesn't pull any punches when speaking about her disappointment with the lack of diversity displayed at Vogue and beyond.
"Don't get me started on black people being on the cover of big magazines. It's so preposterous. I mean, I've been on the cover of Harper's Bazaar four times; I've been on the cover of InStyle four times, but Vogue, not once."
"And people say to me, I mean literally, people have said to me, 'What have you got against Vogue that you don't want to be on their cover?' And I just laugh."
The British born and based actress feels that the United States edition of Vogue sets the standard of what is accepted and expected when it comes to diversity for other top publications domestically and around the world.
"They [Vogue] don't feel the need to represent because it doesn't make any sense to them. It's just baffling to me, but as usual America will dictate the ways things go and a magazine like Vogue will just follow America," she said. "But it's like, don't you want to trail blaze?"
And while we don't have the answer to that question, we can give you 10 reasons (other than her superb acting skills) that make Newton Vogue cover material.
Here's a look at our favorite fashion moments from the stunning actress.
Calling all HuffPost superfans!
Sign up for membership to become a founding member and help shape HuffPost's next chapter
BEFORE YOU GO