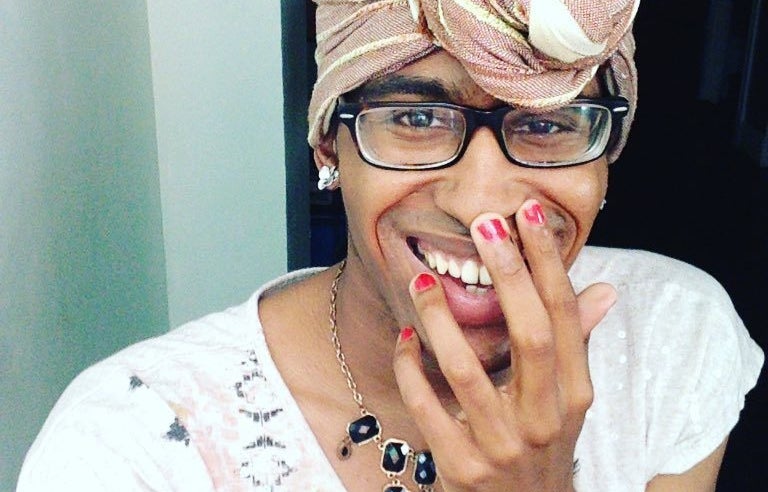 If you look at the artist that is Venus Selenite, you will find she not only a part-time sex educator, a DoorDash delivery girl, and writing as the Trans Voices Columnist for Wear Your Voice Magazine . You can also find her watching Scandal, Quantico, or Steven Universe. You can probably find her dancing at Cobalt in Dupont Circle. She loves biking, but she's also a woman of faith. She's also recently released her first book, "trigger", a poetic reflection of her experience as a non binary black trans woman.
"If I could have a quarter of Janet Jackson's stage persona, that would be lovely!" says Selenite. She's studied many great women: Nikki Giovanni, Maya Angelou, Toni Morrison, Chimamanda Ngozi Adichie. The list of literary giants is numerous and great. For "trigger", some of her strongest influence came from many trans, non-binary, and gender nonconforming artists. Venus speaks the names of other black trans talents that I know. She speaks of Dane Figueroa Edidi, whom she refers to as a "phenomenal multifaceted goddess."Dane isn't only fierce with her own work, but also in the investment in other trans singers, actors, writers, dancers, etc. That's what it's all about," says Selenite. She speaks of Vita Cleveland, who stayed with Venus during the Capturing Fire International Queer Poetry Festival in DC. "After a fantastic weekend, she literally exploded into the working artist that she currently is. By watching my sisters and wide host of trans cultural workers, I decided it was time to birth these works into the Universe at my own pace, on my own terms, and in my own right," says Selenite. "The systemic powers in the world clearly state on a daily basis that we aren't supposed to have the rights to create, let alone live. "trigger" is a gigantic "f*** you" to those powers"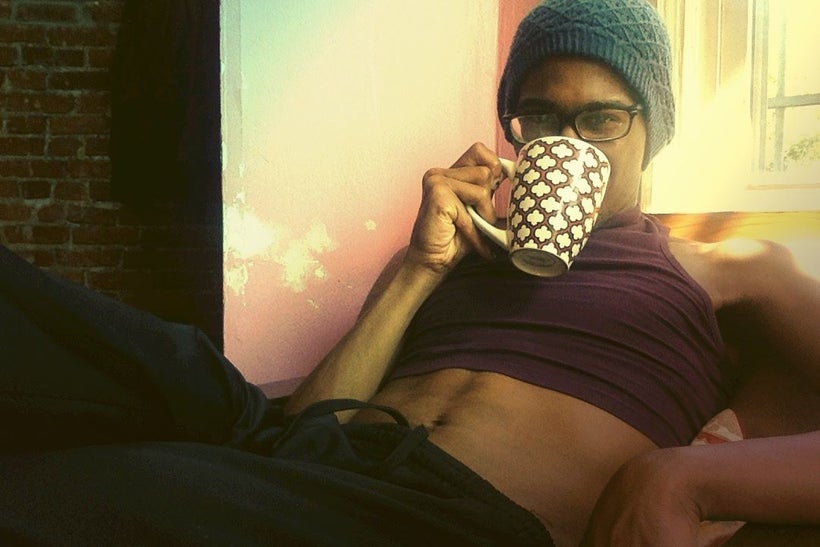 "trigger" is the first book published by Selenite. She says it has taken her five years to write a book of poems. At first she was working on a zine anthology of poetry with a teen writing/performance alliance she had been a member of for several years. Suddenly she had the idea to publish her own work.
"Yet, I wasn't aware of the obstacles and the many times of mustering up strong faith to bring any kind of work into the world," says Selenite. "Now that "trigger" exists, my feelings are equivalent to a mother's first child. I'm happy for the reception from many of my loved ones in Washington, DC and across the country. It is a wonderful crowning achievement after seriously writing for 11 years," she explains. In my opinion, a well deserved one at that. "I've already completed one of my goals which was to be a trans woman of color creating a volume of poetry and I've chanted and prayed on what this work will do in the world," she says. She intends to build and expand the minimal presence of trans women poets by touring the U.S. and to begin curating and facilitating writing workshops that use poems written by trans people. She hopes to usher in personal sustainability and for more opportunities to come her way. Right now, for many women and non-binary trans people in her situation, particualarly those of color, the struggle comes harder. Facing erasure not only in the media but in their daily lives, the lived experiences of trans and gender non-conforming youths go unrecognized. To Venus, authentic representation looks like greater employment and compensation for trans and non-binary people. It's not making assumptions of one's gender. It's all-around accommodation and accessibility. "I've yet to grasp why this is complicated for cis people," says Selenite. "Just give us the mic, the podium, the money, and the stuff we want and need. You gon' be alright, baby."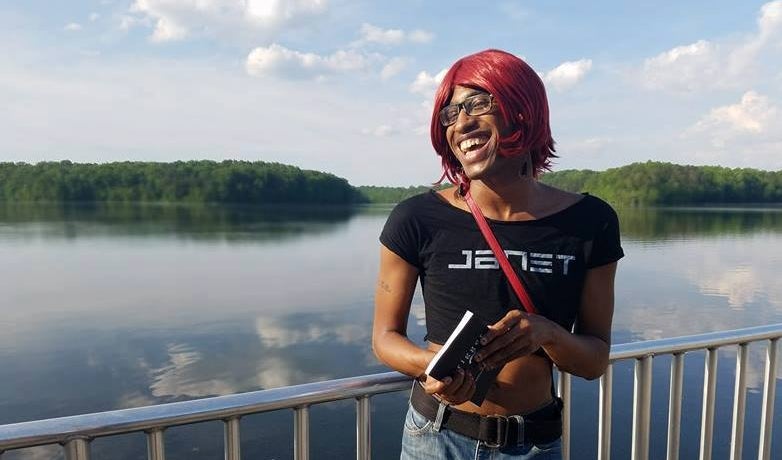 Beyond the activism and poetry, Selenite describes herself as someone who is "always on the Internet". She practices Nichiren Buddhism and has done so for over 5 years. Each determination she has, she uses her practice to challenge and overcome. It fuels her to win in life. For the future, Venus is always planning more tours, workshops and adventures. She plans to return to working on her novella "Istrouma", coming this fall. She has goals in line for herself. I asked Venus what she would say to trans and non binary youths of colour who wanted to write their own books and stories someday. "Write them. Write all the books you can. All of our imaginations, fantasies, and storylines matter. Write them and don't stop. Write the truth."
Calling all HuffPost superfans!
Sign up for membership to become a founding member and help shape HuffPost's next chapter
This post was published on the now-closed HuffPost Contributor platform. Contributors control their own work and posted freely to our site. If you need to flag this entry as abusive,
send us an email
.