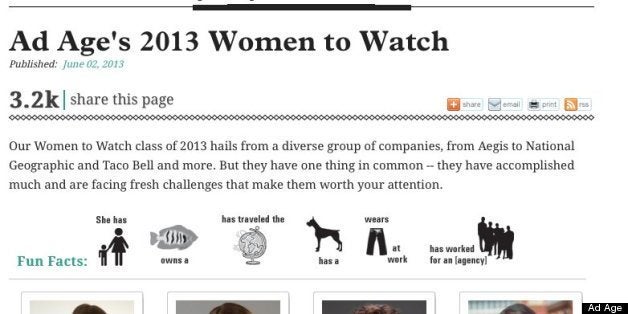 Is whether or not they wear pants to work one of the things you'd like to know about up-and-coming businesswomen?
If so, you're in luck when it comes to Ad Age's "Women To Watch 2013" feature, available online as of June 2nd. The site offers a handy key so you can see which of these accomplished women in the advertising world have kids, own pets, have traveled the world, have worked at an agency and ... wear pants at work.
Similarly, a May 31st article in the New York Times explained the alleged important of female senators' handbag preferences. "What a woman senator slings over her shoulder is the next tangible and Technicolor proof of how the esteemed body has changed and is changing," Democratic strategist Tracy Sefl commented.
Is what a woman wears really all that relevant to how she does her job? These articles might have us believe so, but we're pretty sure that a successful woman's ideas are far more fascinating than her choice of slacks.
Related
Before You Go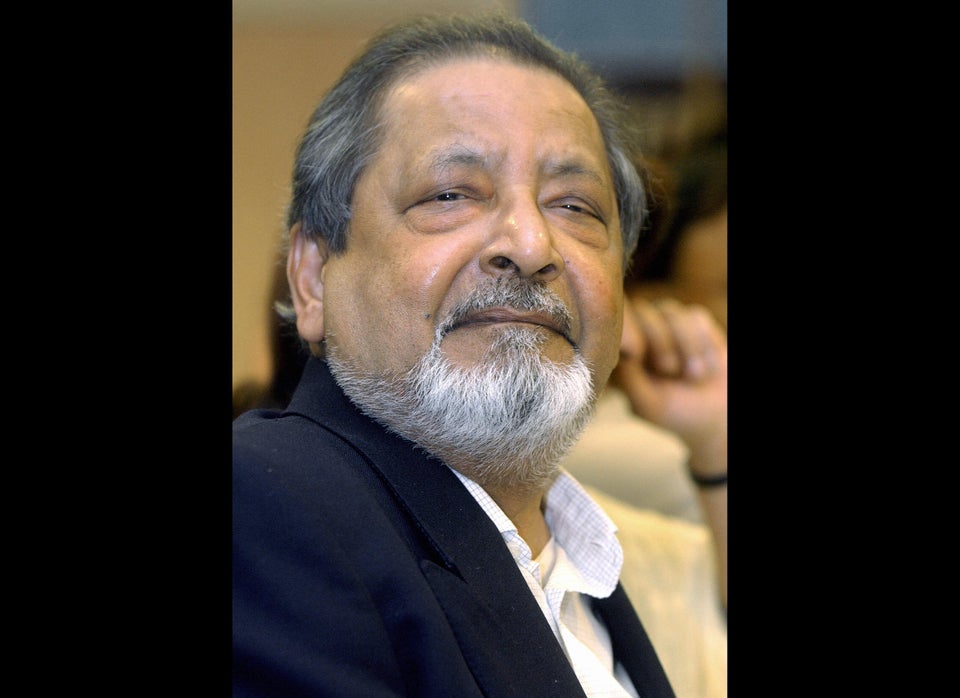 The 10 Most Absurd Things Said About Women This Year -- And Who Said Them
Popular in the Community