You don't need to run a survey to know people consider online ads a nuisance. Pages clogged with flashy, data-intensive banners slow loading times and intrude on the user experience. The problem is especially pronounced on mobile devices, where an ad may not only take up 75 percent of your screen but also exhaust your battery and your data plan.
"What has happened over the last 10 years, especially on mobile, is that ads have become larger and more intrusive," said ad-blocking software developer Chris Aljoudi. "They vastly degrade the experience."
Aljoudi's Purify is one of many ad-blockers now available to ease users' frustration, and their popularity is soaring. The number of people using ad-blockers in the United States jumped 48 percent in the last year, according to PageFair, a tech startup that tracks ad-blocking. Some 16 percent of U.S. online users now try to block ads. Globally, PageFair reports, 200 million people employ ad-blocking software a month.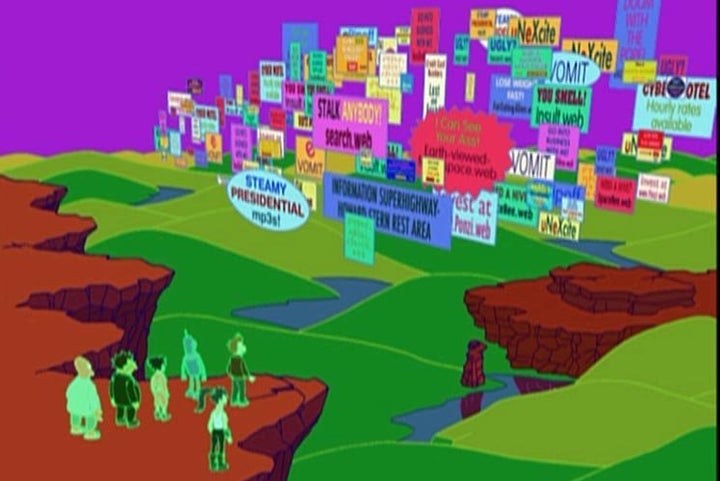 Some industry experts note that the rise of ad-blocking tracks the expanded use of video ads before video content plays. But Aljoudi attributes the rise in ad-blocking to the increasing numbers of people going online via mobile.
He said that ads simply aren't as intrusive on the larger screens of desktop computers as they are on smartphones. "The reason Apple iOS ad-blocking has gotten so much attention is because of the vast effects on experience [on mobile]," he said.
Aljoudi described ad-blockers as an issue of consumer choice. "We want to enable users to have a voice in the ecosystem," he said.
Not everyone in the "ecosystem" that encompasses advertisers, ad creators, publishers and users is inclined to see it that way. For publishers, the rise of ad-blocking poses an existential threat. Publishers of all sorts, including The Huffington Post, rely on ad revenue to pay for the creation of content that users see for free.
PageFair estimates that ad-blockers are costing content publishers $22 billion per year worldwide. Lower revenues from online ads have already endangered the newspaper industry. What would removing this source of revenue entirely do?
"It's the tragedy of the commons," said Jim Hirshfield, PageFair's senior vice president of sales and general manager for North America. "The ordinary consumer, I don't think they think of [ad-blocking] as something that threatens the open web."
Hirshfield suggested that while some consumers may want to block ads to undermine publishers, most don't realize that ad-blocking threatens the livelihood of content creators in much the same way illegal downloading undermined the music industry. Online advertising sustains the free and open web. Without it, the only sites hosting content could end up being corporation-controlled "walled gardens" like Facebook or Apple News.
"We can't look at these gated communities as the answer to ad blocking," Hirshfield said. "We need to solve the problem in the open web."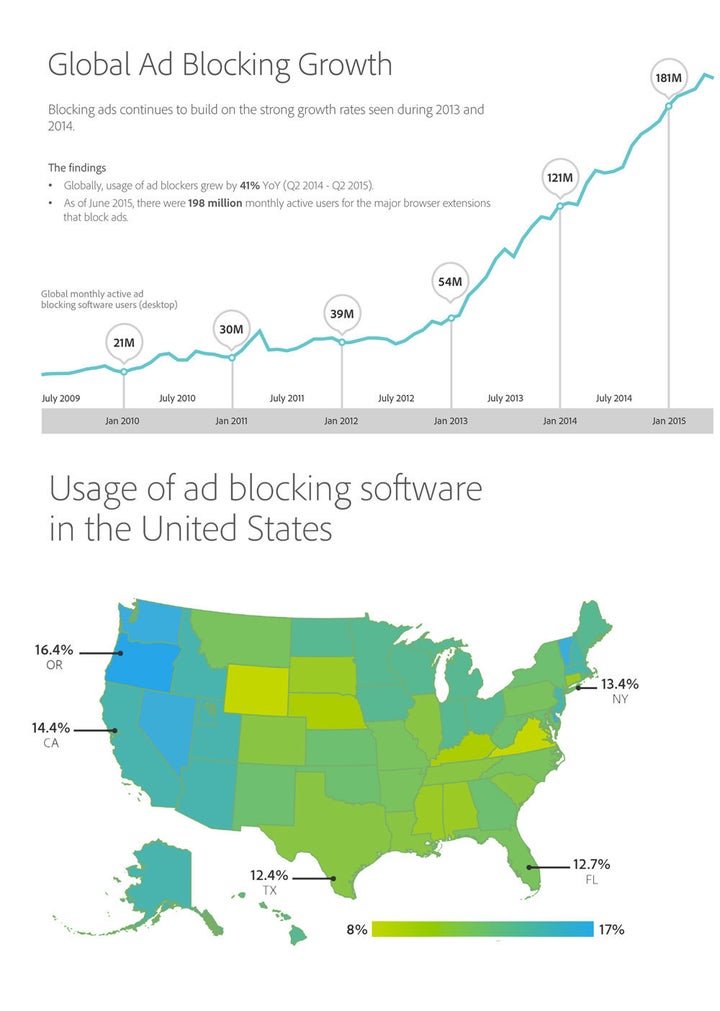 According to PageFair's research, two-thirds of users are perfectly happy to support online publishers by receiving "sensible" ads -- generally defined as those limited to text or those appearing alongside, but not on top, of content. What they don't like is being bombarded with a Time Square-esque volume of bouncing, flashing ads while they try to read the news on their phones.
The online ad industry has apparently got the message.
"We messed up," Scott Cunningham, senior vice president of technology and ad operations at the Interactive Advertising Bureau, wrote last week. "As technologists, tasked with delivering content and services to users, we lost track of user experience."
Cunningham announced that IAB -- which as the online advertising industry's main trade group, sets ad sizes and other standards -- was launching LEAN Ads, an initiative to make those ads more user-friendly. "LEAN" stands for light, encrypted, ad-choice-supported and non-invasive.
"In the publishing world, we've layered up with too many ads, very rich and invasive ads," Cunningham told The Huffington Post. He added that selling all those ads was an effort to pay for content production.
In the "next few quarters," he said, IAB will release concrete guidelines for ad creation and delivery based on its LEAN principles. The guidelines will address such issues as the number of times users are served particular ads, the number of ads per page and the targeting of users.
"This is a long-term process to undo quite a few things that have been done," he said. "Twenty years in, this is a maturity process."
Like the advertising industry, publishers have also noted users' annoyance with intrusive ads and have moved to address the problem. Popular ad-blocking tool Adblock Plus has some 700 publishers on its white list, which unblocks ads if the publisher follows its "acceptable ads" guidelines.
The organization has come under fire, however, for allowing some publishers to pay to be on the white list. The Wall Street Journal noted criticisms that it's "inappropriate" for Adblock Plus both to set the criteria for "acceptable" ads and to take money from publishers -- among them Google and Microsoft -- to exempt ads on their pages from the app's filters. In response, Adblock Plus announced in September that it would appoint an independent board to manage the program.
The bottom line is that online advertisers and publishers need to find that sweet spot between too much advertising for users to bear and too little advertising to support websites. The rise of ad-blockers shows that users are ready to take drastic action if industry doesn't fix the problem.
"Consumers never had the chance to say, 'Just don't show me the irritating stuff,'" Hirshfield said.
CORRECTION: A previous version of this article suggested that Adblock Plus had exempted some paying clients from the "acceptable ads" criteria for its white list. Adblock Plus says even paying clients' ads must meet the "acceptable" criteria.
Related
Popular in the Community