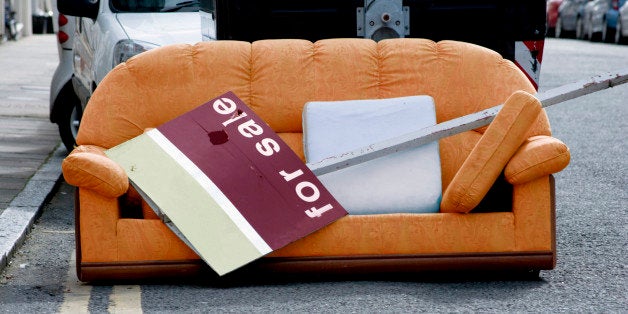 When it comes to using Craigslist, one thing is certain -- if you manage to avoid potential horror stories, the site is a fantastic resource for local browsing and buying. It's also a go-to option for finally ridding your apartment of that couch you're embarrassed to have your guests sit on.
But it's tough to tell if the item you're trying to sell, whether it be a slightly outdated electronic or the desk you've had since college, will actually be purchased by an eager buyer. Luckily, thanks to a couple "advertising connoisseurs" at the ad agency, Classify, your chances are about to get a little bit better.
Classify describes itself as an agency that "moves products out the door" by transforming "Craigslist posts from boring, ineffective ads into dynamic cash cows." And considering the service started with the massive client base already on Craigslist, which boasts at least 80 million classifieds each month, co-founders Pat Davis, Pedro Sampaio and Nick Smatt certainly have plenty to work with.
The best part? The service is free!
"I think everyone can relate to how difficult it can be trying to stand out and sell things online," Davis told Fast Co. Exist. "We see this as an opportunity to use our experience and design abilities to help the smallest of small businessmen and women. Basically, we want to show that good advertising can benefit people in a very real way, and we want to have a little fun with our skill set."
But judging by the fact they're taking a used couch description from this:
"SIGNATURE BRAND MICROFIBER SOFA. SOFA MSRP IS $549.
I NEED TO GET RID OFF THEM ASAP BECAUSE I AM HAVING A NEW LIVING ROOM SET!
PLEASE EMAIL ME FOR MORE DETAILS. THANK YOU, DEREK"
"All royal rear ends are invited to relax in style or entertain proudly on this luxurious couch. It's upholstery, handcrafted from the soft underbelly of baby dragons (a.k.a. microfiber), is smooth on your skin and your wallet. Buy now for only $220. Contact Derek the former king of this throne for more details."
We can certainly see them accomplishing their goal in no time at all.