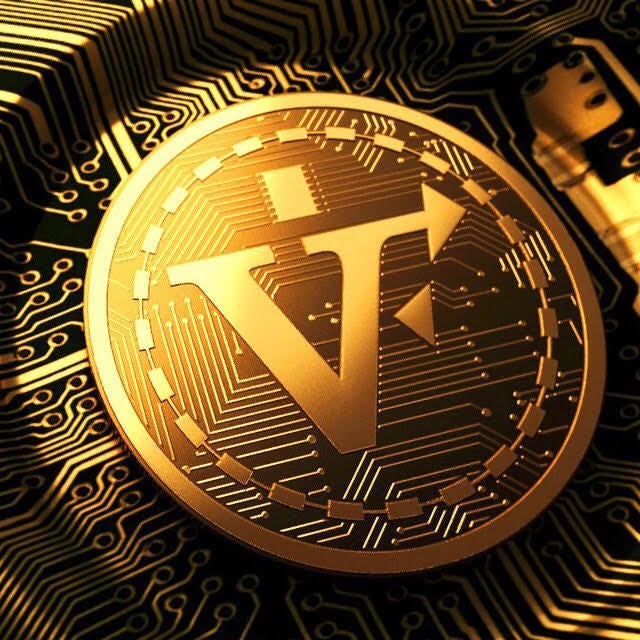 Banking and financial service products are frequently sold separately and are usually costly, leading increasing numbers of Millennials to abandon these traditional offerings in favor of digital alternatives: apps handling everything from payments to algorithmic trading to lending, like Venmo, Quantopian, or Lending Club. Yet even these apps, similar to products banks and financial service firms sell, are limited in their utility, and all too often offer no bundled features or inter-app functionality. In addition, due to the effects of the Great Recession between 2008-2010, Millennials have experienced poorer financial health than baby boomers, resulting in diminished financial independence for the generation thus far. This suggests that Millennials would benefit from using apps facilitating and incentivizing financial interdependence, aiding them in achieving greater financial health in an interconnected way, because Millennials want an easy, decentralized system for transacting that they can trust. Thanks to blockchain technology, that solution exists.
Valorem Foundation, the community peer-to-peer platform for multi-party transactions, is launching soon. It is a new blockchain-based platform that allows users to exchange value via smart contracts. Once on the platform, users can borrow, lend, invest, transfer, and exchange money between each other, creating a trust-based platform that removes the need for 3rd-party services or external vendors.
Valorem's leading service is its lending platform. Once logged onto the Valorem Platform, a user can post to the community a request for a loan. Community members within the platform can see the request and respond with offers, with borrowers having as many lenders—fractional or whole—as they want or need. In addition, when borrowers on Valorem's platform take out loans, lenders can hedge their default risk by buying insurance via the platform. This allows trust to be built platform-wide, while also stabilizing value across the entire cryptocurrency.
"There's just no transparency as to how financial institutions operate, especially since the Recession, so it's been a long time in the planning to create a trusted platform allowing people to help other people. [Valorem's] closed ecosystem is a game-changer [which] forces people to invest smarter […] make smarter choices about life, finance, growth, and gives individuals the financial viability, education, and tools needed to succeed in the marketplace", says Val Kleyman about Valorem Foundation.
One of Valorem's products, the Microloan, has been quite successful because of the platform's risk distribution system and foundation on smart contract-based functionality. Its feature of spreading loan default risk over multiple people forces people in the Valorem community to make smarter choices about buying products like cars, student loans, and insurance.
With such success, some may attribute Valorem's recent public appeal to its founders having a certain pedigree or material advantage. Not so. The Valorem team has been bootstrapping since their inception: while some lucky founders may get to participate in incubators or university programs to build their companies, Val has credited his company's success to his team's scrappiness.
In an interview, Kleyman told me that his "…small team of entrepreneurs, advisers, and experts have been bootstrapping and building businesses" their entire lives. "We've had various failures and successes. When many would give up, what really sets us apart is the ability to lick our wounds and keep moving forward. We have our eyes set on the big picture of disrupting and improving the various industries in the world today, and we aim to make that happen with the Valorem Foundation."
Valorem Foundation is not just a loan platform. Next year, the company will release its combined e-commerce, investment, and crowdfunding platform, which will allow community members to buy and sell goods between, invest in securitized assets with, and crowdfund their everyday expenses on the Valorem Foundation blockchain. In 2019, the company will release its insurance and charity funding platform, which will not only allow users to transact between each other for things they need, but also give to others and insure themselves for causes and concerns they care about.
"The sharing economy was really the beginning; it forced us to trust each other. Because there are so many Millennials out there, we need to share resources and be smarter about them. The tool that allows this is blockchain, and where the industry is now is just the beginning. The concept of distributed ledger technology is the main spirit behind Valorem Foundation, but the engine that runs it is the trust it creates. When trust is created between groups of people, crypto or mainstream, it creates greater understanding of one another. With blockchain, this will allow consumers and businesses alike to transact between each other at the speed of light. Commerce and education are key to the evolution of any industry, and it's in the spirit of both that we use blockchain to improve commerce for all", Kleyman told me.
In the coming days, Valorem Foundation will be introducing the AltCoin Exchange Program. This purchase program will be the 5th way ICO supporters will be able to be a part of Valorem's project. With this program, users, and investors will be able to exchange their other AltCoins that they currently have with Valorem Tokens.
Valorem Foundation is officially listed on Bitscreener, ICO Expert, CryptoRated, ICO Digest, and BitcoinExchangeGuide in recognition of its incredible platform and transformative technology. Visit them at The Valorem Foundation to find out more and participate in their Pre-Sale and ICO today!
Calling all HuffPost superfans!
Sign up for membership to become a founding member and help shape HuffPost's next chapter
This post was published on the now-closed HuffPost Contributor platform. Contributors control their own work and posted freely to our site. If you need to flag this entry as abusive,
send us an email
.