A couple of months ago, when I was in Adak, WAY out in Alaska's Aleutian Chain, working on a wild and woolly travel story, a local woman named Elaine Smiloff took a photographer and me out to see the sights. One of the first stops on our tour was kind of a joke, known as "The Adak National Forest," a little stand of trees planted years ago on the treeless island. Here I am. It's windy! (Always! Because it's Adak, "birthplace of the winds.")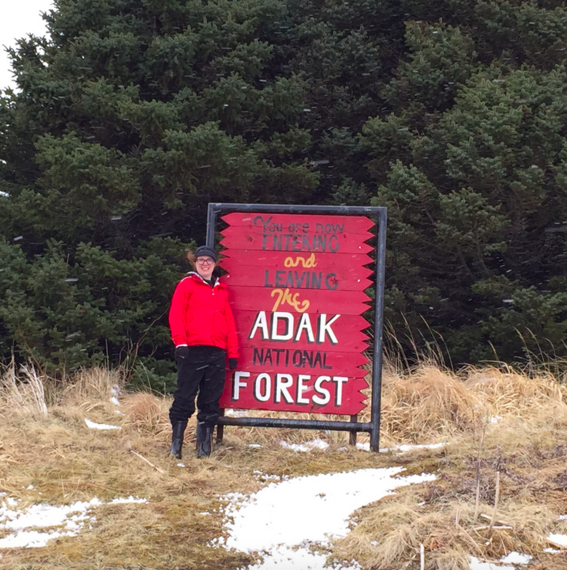 Anyway, next door to the "forest," there was a graveyard. I love walking through remote Alaska graveyards. In this one, I noticed, all the deceased had short lives. Like 20 years, max. "Oh, how sad," I said. "Children."
My travel companions started cracking up. Read the names again, they suggested. Fritz? Skipper? Was that a tag from a dog collar nailed to a cross? Oh, ha, a pet cemetery. A three hour jet flight west of Anchorage, WAY out on the Aleutian Chain. Of course.
Adak used to be home to 6,000 people when there was an active military base there. It's closed now (since the mid-1990s) and fewer than 100 people live on the island. All the people buried there were exhumed and their remains were sent elsewhere, Elaine said. But their pets' bodies remain. (To take a photo tour of the ghost base of Adak, go here. To see more remote Alaska places, go here. )
Reading the tombstones is a kick. Here are a few: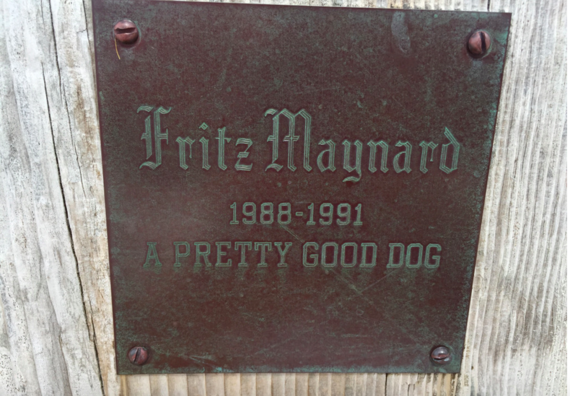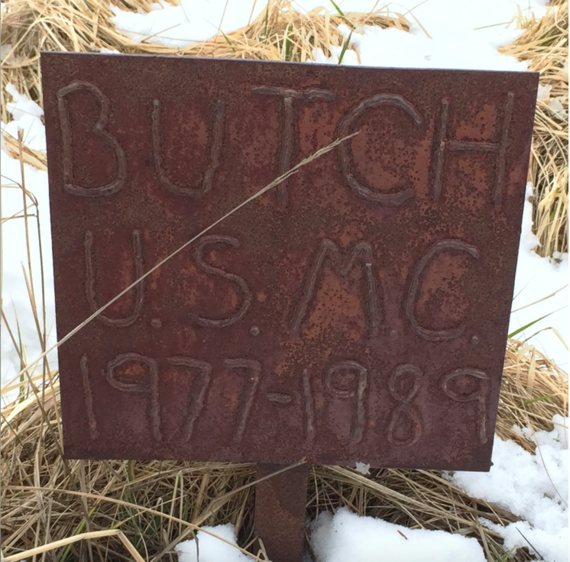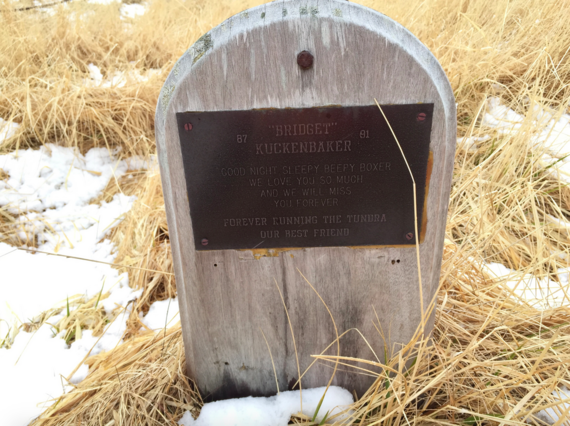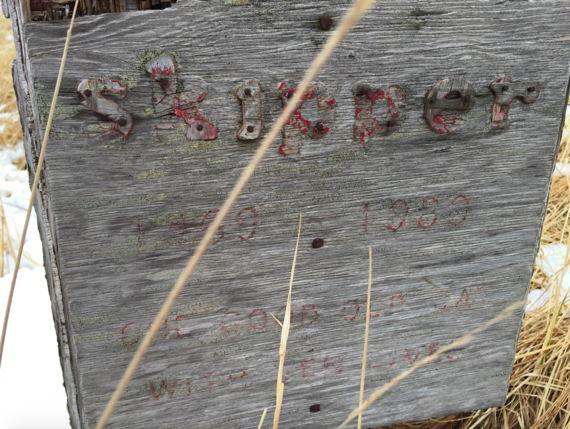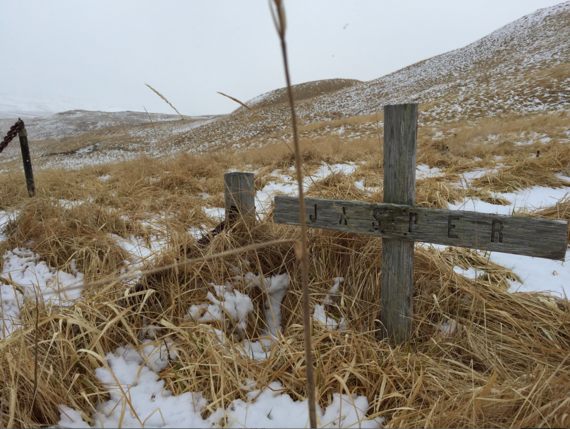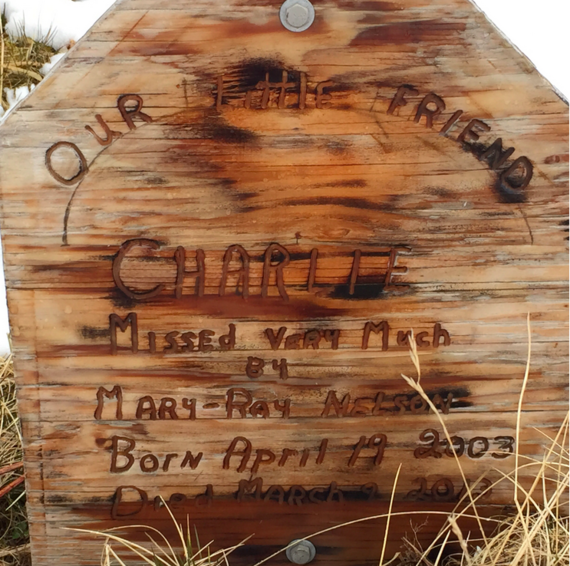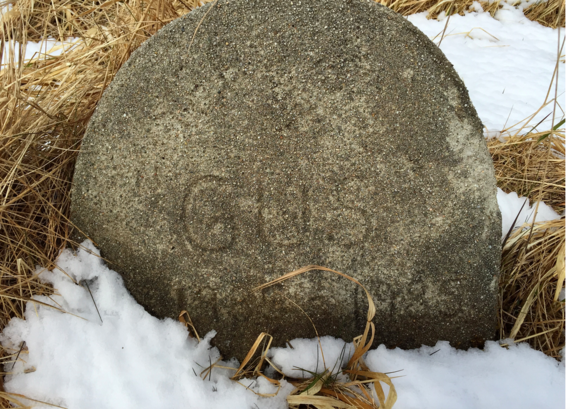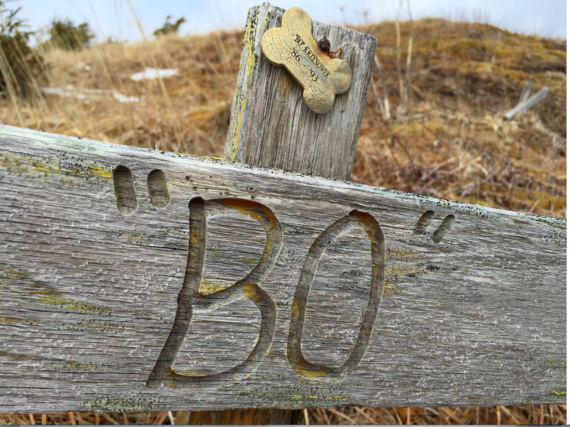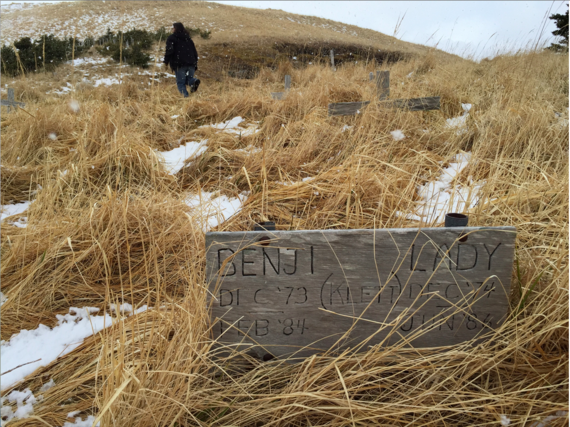 Here is the view from the cemetery. May they rest in peace.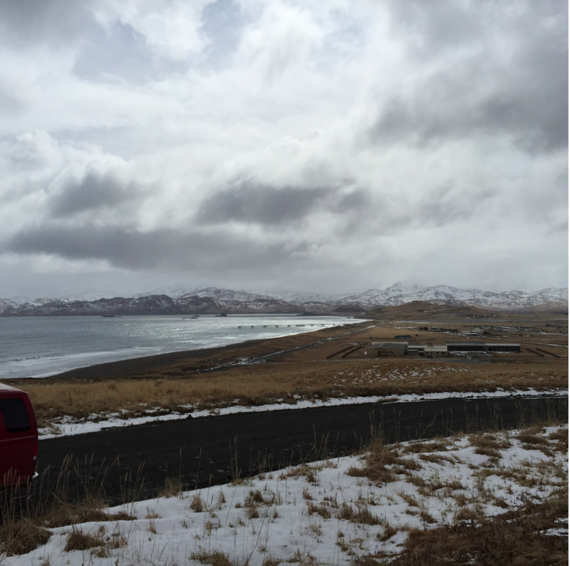 Popular in the Community