Adam "Ademo" Mueller, a journalist and co-host of radio show Free Talk Live, is facing 21 years in prison for reporting on police brutality toward students at a Manchester, N.H. high school.
Mueller, also founder of CopBlock.org, has been charged with three felony counts of wiretapping, each of which carries a 7-year maximum penalty. CopBlock.org is an online project that, according to its site, seeks police accountability and "curtail the all-too-common rights-violations and unaccountability that today exists."
At the time, Harrington took his sister's purse and said he was "just messing around." Although the West High School teen said his sister was largely unconcerned, school officials involved school resource officer Darren Murphy, who lifted Harrington off his seat, spun him around, forced him onto the table and arrested him.
Harrington was suspended for 12 days and charged with disorderly conduct and resisting arrest.
Michael Proulx, the 17-year-old junior at the school who recorded the incident, was also told by a school official that it's "illegal to film," and ordered to delete anything he had recorded. Proulx lied, saying he had only taken photos, and pretended to erase them.
In response, Mueller took to CopBlock.org to defend both Proulx and Harrington, noting in a report that "Murphy provides the misguided administrator an exact example why filming police is important -- oh, and it's not illegal at all." He also called the Manchester police department and the school seeking comment.
But he chose to record the conversations he had with a Manchester police captain, the Manchester High School West principal and a school secretary, and then included soundbites in a video post. The wiretapping indictments came a few months later, and he is accused of recording the conversations without the other parties' consent.
Mueller has been offered a plea deal of a two-year suspended sentence, which he is refusing.
"Here's how I see the offer: it's a stellar deal if I actually thought what I had done was wrong," Mueller wrote in a post on CopBlock.org. "First, I can't go against my principles and sign a deal that says I acknowledge my actions as wrong or illegal. Second, I'm not a hypocrite. How can I advocate refusing plea deals and sign one myself? I don't judge anyone who has taken pleas because each case/charge is different. Third, I am confident I can show a jury, with facts and logic, that I shouldn't be caged for my actions.... Let the circus begin!"
A "Free Ademo" campaign has already launched to support Mueller, including attending Monday's jury selection at the local courthouse. New Hampshire recently passed a jury nullification law that permits defense attorneys to inform jurors of their right to vote on conscience and void bad laws through "not guilty" verdicts.
"A public official who is on duty and in a public space has no expectation of privacy. The First Circuit Court of Appeals has already ruled on this in Glik vs. Cunniff," Ian Freeman, co-host of the nationally syndicated radio show Free Talk Live, said in a CNN iReport. "The person who should face consequences is the officer who threw that poor kid into a table during lunch at the school cafeteria, not the journalist who reported about it."
Related
Before You Go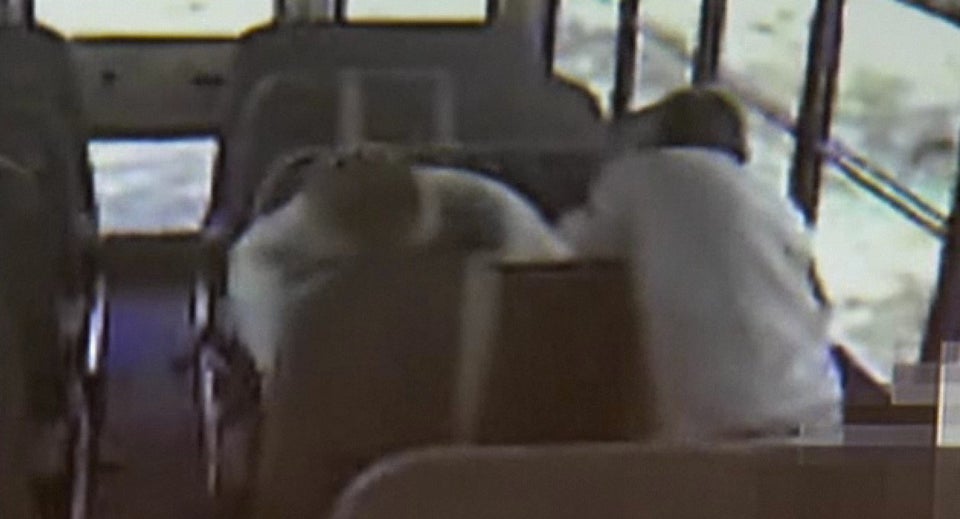 School Bullying Incidents
Popular in the Community