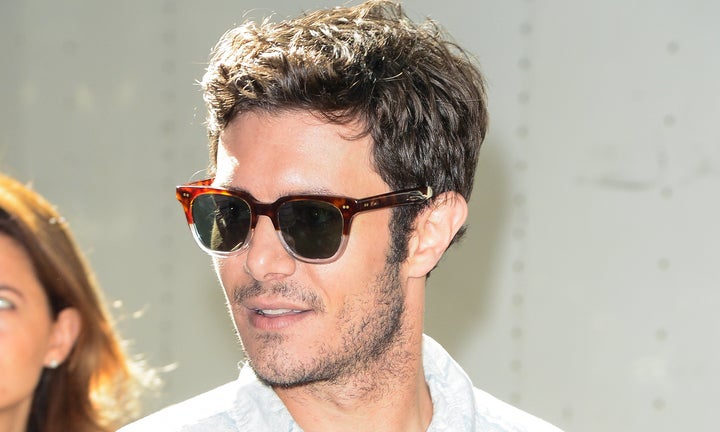 Adam Brody's new show, "StartUp," premieres Tuesday on Crackle, making it one of the first original big-budget dramas for the streaming service.
The series centers around a trio from traditionally different socioeconomic classes who try to start a cryptocurrency business with stolen money. Although their company, GenCoin, starts on shaky legal footing, the group quickly discovers that just about everyone ― including law enforcement and investors ― is even more willing to break the law.
Brody stars in the series alongside Martin Freeman, Edi Gathegi and newcomer Otmara Marrero, who has never had a lead role on television before, but doesn't lag behind the other actors. Although the cast's roles center around founding the cryptocurrency business, the show more so positions their lives as different examples of how to go about the American dream to achieve meaningful success.
At the surface level, Brody plays sheltered financial expert Nick Talman, whose dad committed millions of dollars worth of white-collar crime. He uses some of that dirty money to start a company with Marrero's character Izzy, a Stanford dropout who has created a cryptocurrency better than Bitcoin. They are eventually joined by gangster and the second in command of the Little Haiti neighborhood, Gathegi's Ronald Dacey. Freeman plays Phil Rask, a financial crimes investigator who decides to start blackmailing crooks and chases after them.
"You definitely get a wide swath of different walks of life, all striving for the same thing in different ways," Brody told The Huffington Post in a phone interview, adding that setting the story in Miami allowed the show to try and portray a "microcosm for the world."
The writer and director behind the series is Ben Ketai, whose style Brody described as "energetic and sort of hyper-masculine." He called "StartUp" "a very muscular show," clarifying, "and I thought that was cool, that actually appealed to me."
Far more time than you'd expect from a "hyper-masculine" drama is given to small moments with each main character, where you get to understand the subtle reasons why they have to typically hide their emotions while aiming for success. A lesser thriller could have all these people battle it out, but "StartUp" continually asks why they are even going to war.
"I think it's about striving, that dream [that has] been touted as an American one, for a better, brighter, successful future," said Brody. "And, at the same time, there's inherent values and flaws in capitalism, I think everyone realizes."
At times, "StartUp" leans way too hard on ideas, such as evil existing in business. By the end of the first season, you're left with the sense that the show thinks every single person in the world has killed someone ― either actively or passively ― for the sake of getting rich. Its aesthetic choices are also often misses, with main hacker characters dressing and acting in cliches almost resembling the laughed at Julia Stiles interpretation in the '90s television show "Ghostwriter."
Given these flaws and the unfamiliar platform of Crackle, it's easy to ignore the project, especially in the glut of original programming happening right now. But, as a whole, it's an ambitious show and does, more often than not, pull its high-reaching goals off, somehow weaving multiple nuanced stories from seemingly disparate cultures together while still bumping along at a thriller pace.
If a newly technologically obsessed Quentin Tarantino wrote "The Wire" and then a traditional blockbuster director filmed only a very early draft of that theoretical script, you'd have "StartUp."
Perhaps it isn't quite a high watermark for American television, but it certainly has a new and strong blueprint for one. At its best, maybe it'll inspire you to start up your own series.
A scene from "StartUp" with Brody and Freeman:
Calling all HuffPost superfans!
Sign up for membership to become a founding member and help shape HuffPost's next chapter
BEFORE YOU GO
PHOTO GALLERY
Fall/Winter Movie Preview 2016