Whether you're here or in a galaxy far, far away, it seems like the brightest star has always been Princess Leia herself, Carrie Fisher.
Adam Driver, who plays Leia's son in the "Star Wars" movies, took a moment to remember his intergalactic mom on Thursday's "Late Show."
"She burns very bright and has such a great, very generous energy," Driver told host Stephen Colbert.
Her absence in upcoming films, he explained, is a loss for the "Star Wars" characters and the real-life actors.
"To have her character not [be a] part ― not just who she is, her character in the movie, but her character kind of missing from a very small unit ― is a tragedy," he said.
Driver said the last time he saw Fisher was when the cast and crew finished filming "Star Wars: Episode VIII." Fittingly, she was "on set being Princess Leia."
The tragedy of Fisher's death has caused a disturbance in the Force ever since. However, the outpouring of love, tributes and heartfelt messages to Fisher and her family prove that forgotten, her impact will not be.
Before You Go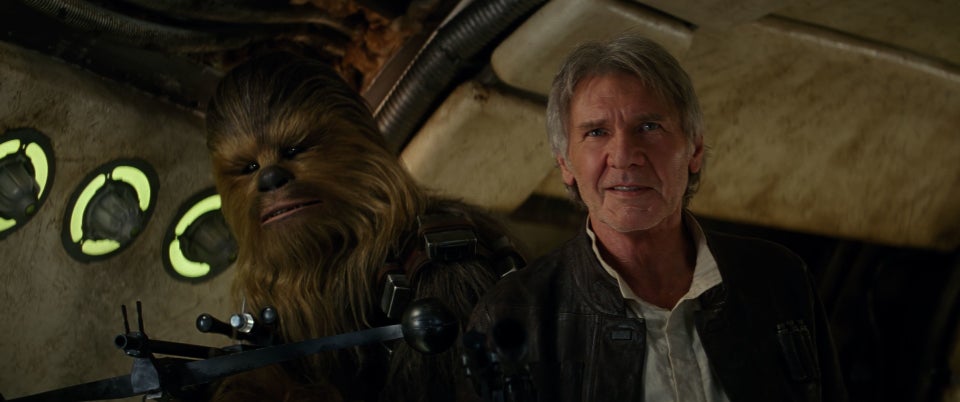 'Star Wars: The Force Awakens'