The United States announced on Thursday that a well-known American al Qaeda operative was killed in a U.S. strike in Pakistan in January.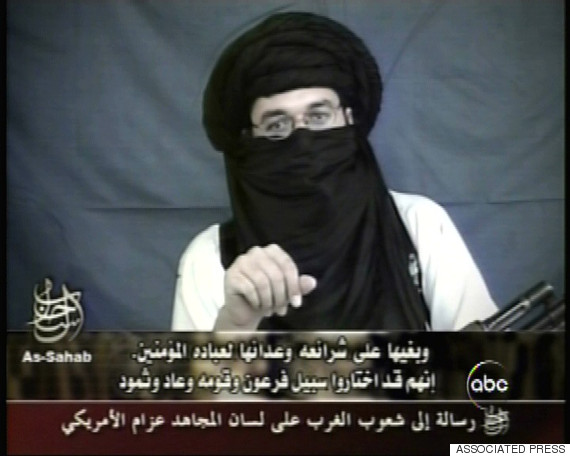 This is an image from a tape delivered to ABC News in Pakistan and aired on Sunday, Sept. 11, 2005, showing a masked man making terrorist threats against Los Angeles and Australia. ABC News reported that the man is believed to be Adam Yahiye Gadahn. (AP Photo/via ABC)
Gadahn was born in 1978 and raised in Winchester, California. The son of a goat farmer, he converted to Islam at the age of 17 and left the United States three years later, CNN reports.
Gadahn, who was also known as Azzam al-Amriki, started to appear in al Qaeda videos in 2004. In his video appearances, he argued that it was "essential" for Muslims to fight the U.S. He also praised Maj. Nidal Hasan, the U.S. Army major convicted of killing 13 people at Fort Hood in 2009, as a role model for other Muslims.
In a 2007 profile for the New Yorker, Raffi Khatchadourian described Gadahn's role responsibilities within the group as " those of translator, video producer, and cultural interpreter."
"Primarily, though, Gadahn is a spokesperson," Khatchadourian wrote, adding that the American performed the role "with tremendous conviction."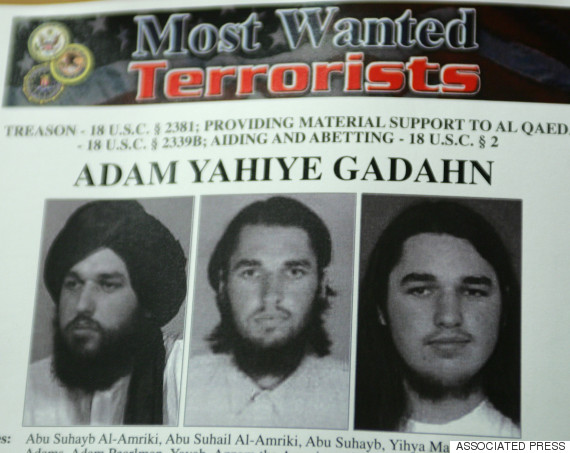 In this Oct. 11, 2006, file photo, a wanted poster of Adam Yahiye Gadahn is displayed at the Justice Department in Washington. (AP Photo/Lawrence Jackson, File)
Also on Thursday, the White House announced that two hostages held by the terror network, as well as another American al Qaeda leader, had been killed in January in a separate American strike in Pakistan. The White House identified the hostages as Dr. Warren Weinstein, a U.S. citizen, and Giovanni Lo Porto, a citizen of Italy. Both men were aid workers. The al Qaeda leader was named as Ahmed Farouq.
President Barack Obama apologized to the families of the deceased in a televised statement Thursday.
"I profoundly regret what happened," Obama said. He made no mention of the deaths of Gadahn and Farouq.
The White House said the operations had not specifically targeted Farouq and Gadahn, and that the U.S. did not have specific information indicating their presence at the sites.
Related
Popular in the Community