Still oohing over Scarlett Johansson's dramatic collar necklace and ahhing about Jennifer Aniston's leggy look? Adam Glassman, Creative Director at O, The Oprah Magazine, breaks down the three red carpet trends from the 2015 award season that we all should try -- and the one look that should never be replicated.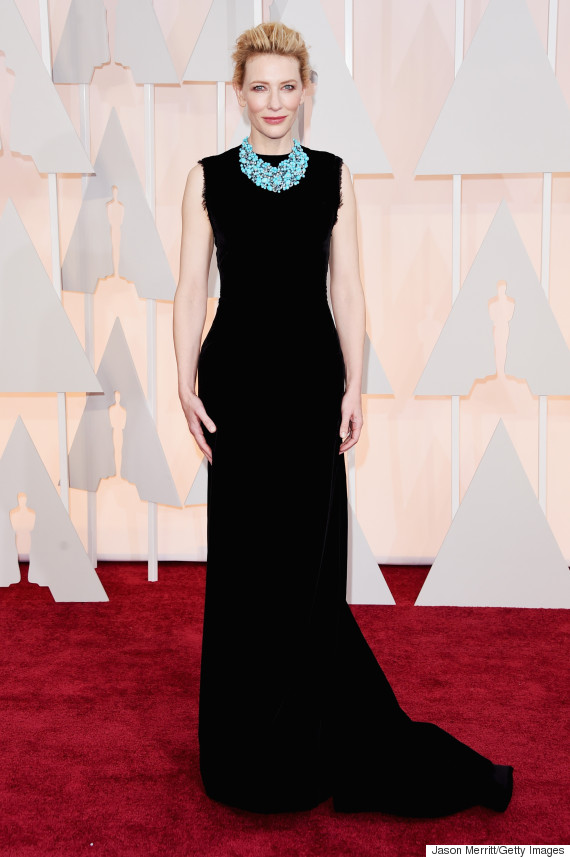 Statement necklaces were all over the red carpet this season. The trick to pulling off something like Cate Blanchett's turquoise Tiffany necklace, Glassman says, is to let it be the star of the show. "She built the outfit around the necklace, so she kept the dress very simple," he explains. "And that's what I love about statement necklaces, and that's what all of you at home can do – is you can buy a statement necklace and just perk up a little black dress you have already, a white shirt, even a T-shirt -- it could be quite fun. And you can find these necklaces everywhere at every pricepoint."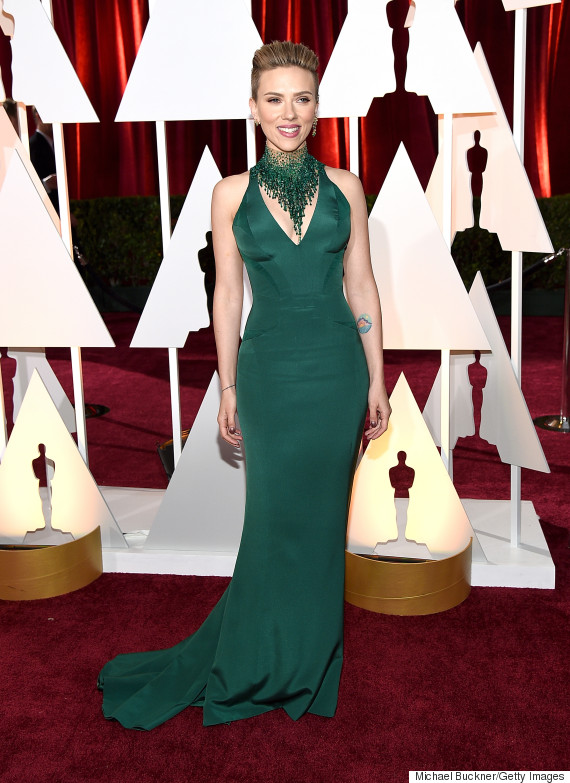 Another accessory he loved on the red carpet was Scarlett Johansson's bold collar necklace. Adam loves this statement piece and the matchy-matchy nature of her look. "Monochromatic always makes you look longer and leaner, no matter what," he says.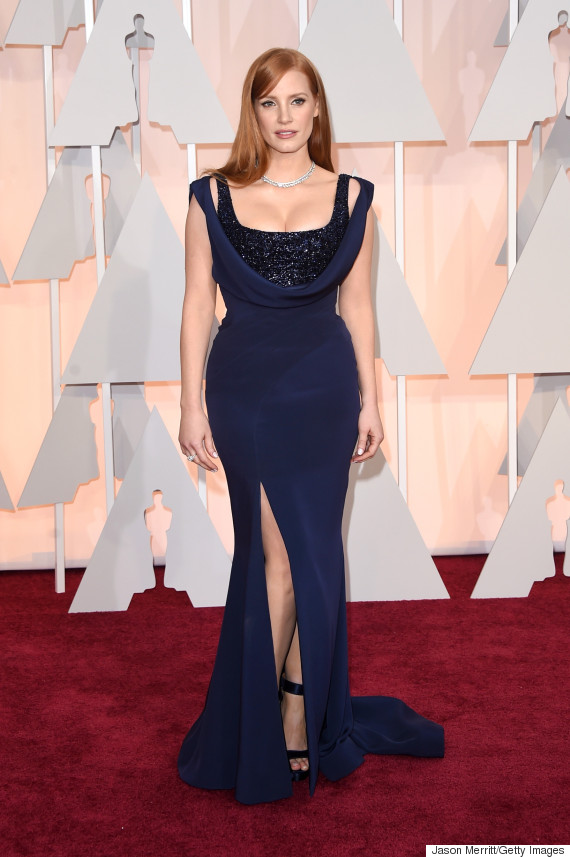 "It was all about blue," gushes Glassman, who loved Jessica Chastain's navy blue dress.
"Blue is really sort of the newest color to wear at night, especially navy," Glassman says. Unlike black, navy is much softer against the face, he explains.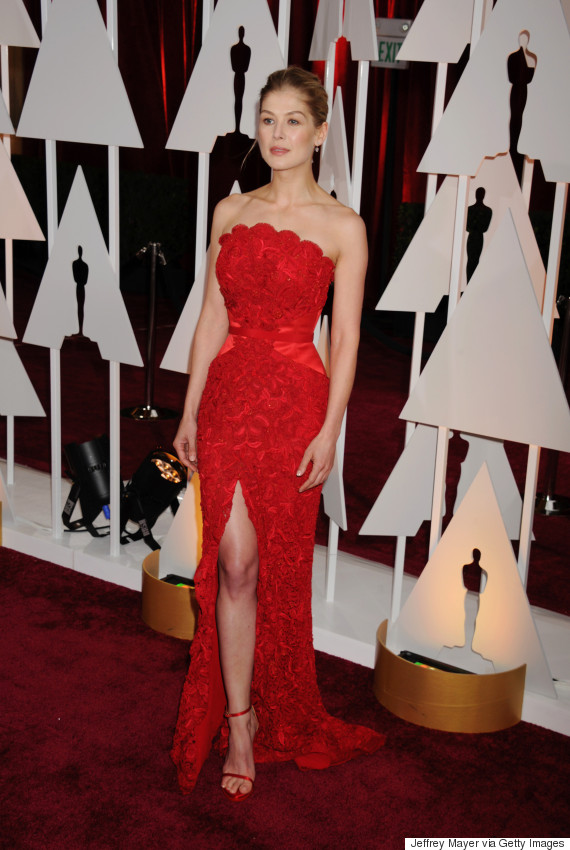 "It was all about the leg," Glassman says. "Everyone had a lot of high slits -- Jennifer Aniston, Rosamund Pike, Emma Stone."
Avoid: Too Much Of A Good Thing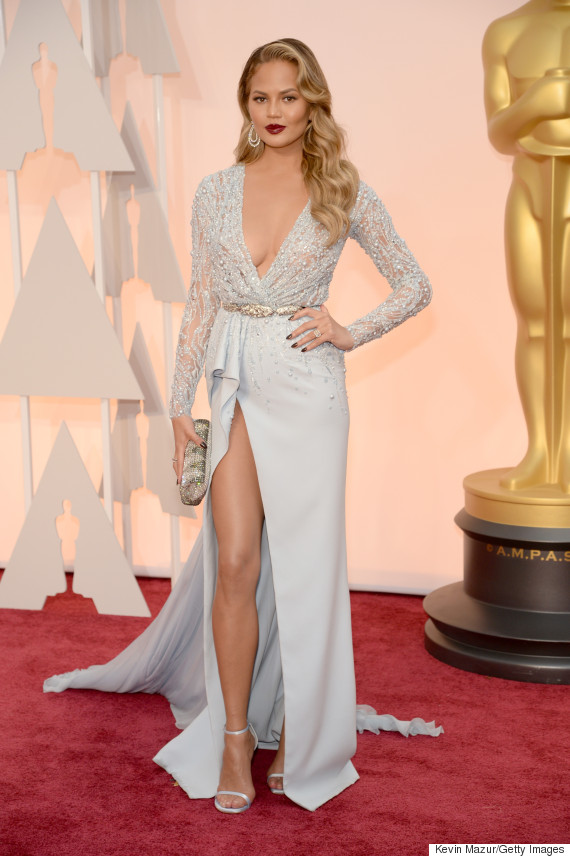 Chrissy Teigen looks gorgeous -- no argument there. But unless you're genetically blessed like the supermodel she is, Glassman says it's best to stick with "one zone."
"So if you love your upper body and you want to do a plunging neckline, that's great," he says. "Keep everything below the waist more conservative. But if you're choosing to go with a high slit, then you may want to keep the top a little more covered up."
BEFORE YOU GO