As the Creative Director of O, The Oprah Magazine, Adam Glassman is the man behind the front-page fashions we see Oprah wear in each issue. The O Magazine fashion closet is where Glassman feels right at home, complete with shelves of colorful shoes, racks of gorgeous dresses and hangers full of designer apparel. Only a select few have wandered through this style haven, but one celebrity visited Glassman not long ago and even lent her help in styling Oprah for an upcoming cover of the magazine.
A fashion icon herself, Sarah Jessica Parker greets Glassman inside the O Magazine closet with a smile and contagious enthusiasm. "I'm the envy of everyone," Parker says in the above clip. "I'm in Adam Glassman's closet!"
The two waste no time getting to work. Glassman knows which dresses he'd like Oprah to wear for her cover shoots, but he asks for Parker's help in selecting the shoes -- from her own shoe line.
"I have two covers coming up with Oprah," Glassman tells Parker. "I have some dresses, and I want to try to put her in your shoes."
One of the dresses is Badgley Mischka gown in bold, true red color. Parker immediately knows which shoe she would pick. "There's a really simple, obvious choice," she says, reaching for a red mirror-metallic strappy heel called Brigitte. "You can do tone-to-tone... There's enough light bouncing off this red [shoe] that you can get away with it not being exact, a match."
"Right," Glassman agrees. "Matchy-matchy is old fashioned."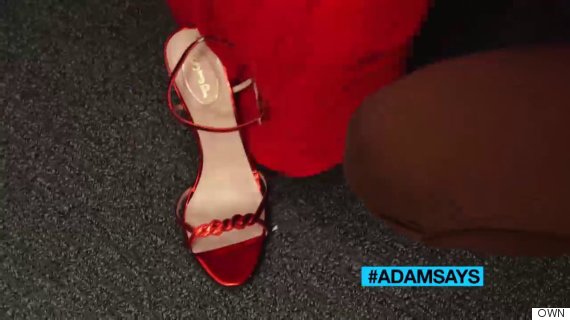 "Matchy-matchy" isn't the only style that Glassman and Parker have strong opinions about. They also share a few more of their fashion tips in the above video.
1. Colored shoes can be worn as neutrals.
"The truth is, a lot of colors are hospitable," Parker says, reaching for a purple heel. "If we took this shoe and we run it across a lot of this rack [of clothes], I think people at home might be surprised to see how pretty this... looks with that."
2. There are better options than nude nylons.
"I have a thing about nude hose," Glassman says, shaking his head. "I think it's better to go bare-legged... My other suggestion would be teeny, tiny fishnets. Black fishnets."
Parker suggests another alternative to wearing nude hose in the winter. "What about... a nude with a black seam [up the back]?" she says. "I just think she'll feel kind of sexy and special."
3. When mixing prints, keep the color palette consistent.
"If the colors seem right, if there's a palette that's consistent, you're going to be safer," Parker says.
"I really believe oftentimes it's just one little thing that you need to change," Glassman says. "Most people look pretty good!"
As for that magazine cover, it turned out beautifully.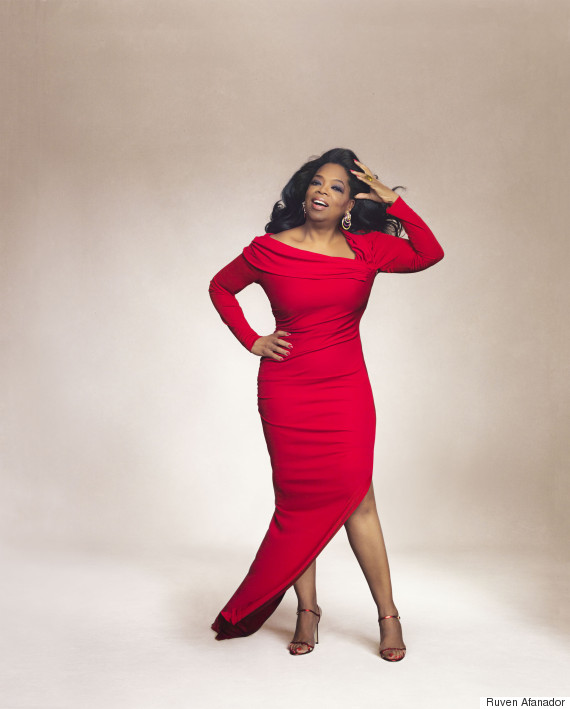 #Adam Says is a digital series tackling all your biggest fashion questions with O, The Oprah Magazine's Creative Director, Adam Glassman.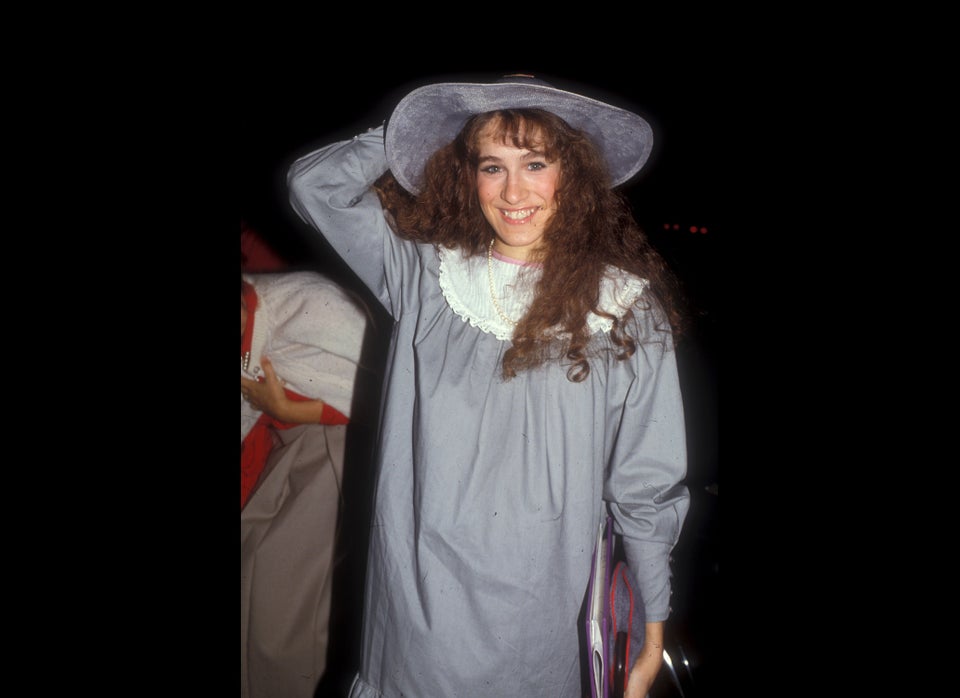 Sarah Jessica Parker Style Evolution
Popular in the Community