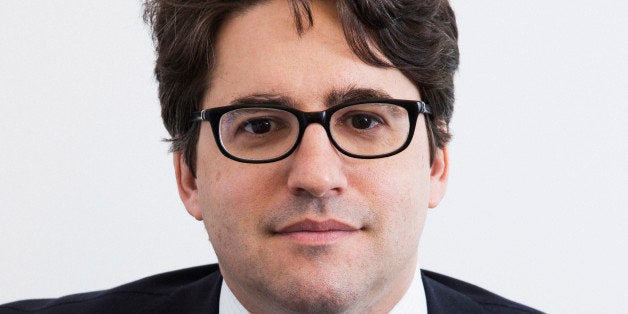 NEW YORK -- Adam Goldman, a Pulitzer Prize-winning investigative reporter for The Associated Press, is joining The Washington Post to cover terrorism on the paper's national security team, according to a memo obtained by The Huffington Post.
AP Washington bureau chief Sally Buzbee informed staff Tuesday that Goldman was leaving the news organization after 11 years and starting at the Post on Nov. 1. "He has been a gritty, aggressive and driven reporter, making us all proud," Buzbee wrote.

The departure of Goldman is a blow to the AP, where he's reported deeply on U.S. national security and the NYPD's controversial counterterrorism tactics, which included the surveillance of Muslims in the years following the 9/11 attacks.
During an interview shortly before the book's publication last month, Goldman told HuffPost that "reporters constantly need to remind themselves to be deeply skeptical of what the government's telling them, whether it's the power structure here in DC or the power structure in New York."
In recent years, Goldman and Apuzzo's reporting has prompted three separate Department of Justice investigations into leaks, including one on a CIA-thwarted plot in Yemen that led to the secret seizure of AP phone records. When revealed in May, the DOJ's sweeping move drew significant criticism from media organizations and helped lead to new guidelines when dealing with the press.
"Adam is one of the best reporters in the country," Apuzzo said in email to HuffPost. "There's no story he can't cover, no secret he can't uncover. And he's a great friend. I'm really going to miss him."
Goldman and Apuzzo's reporting has won them several awards, including the Goldsmith Prize for Investigative Reporting, George Polk Award and the Edgar A. Poe Award from the White House Correspondents Association. They've also garnered ample praise from other journalists. Spencer Ackerman, national security editor at The Guardian, recently described the pair as the "new Woodward and Bernstein."
Popular in the Community