The family of a Tennessee man with Down syndrome was devastated when they discovered a photo of their disabled son had spawned a derogatory Internet meme. So to quash the widespread use of the altered image and -- hopefully -- help others who may be subjected to the offense in the future, Adam Holland's family filed a $18 million lawsuit last week.
The photo of a teenage Holland holding up a piece of his artwork during a class at the Vanderbilt Kennedy Center in 2004 did not make waves until last year, when modified versions of the image that included defamatory messages popped up on numerous websites.
"It was devastating for this family, emotionally," Larry Crain, the attorney who represents the Hollands, told Nashville's WSMV-TV. "He's a very likable, very presentable young man who I don't think fully appreciates the hurt that's been inflicted on him."
Though the family is not aware of exactly how the photo sparked the meme nearly a decade later, the Hollands pinpointed several sites, including the website of Florida radio station WHPT-FM, that allegedly repurposed the photo.
Whether the Holland family's lawsuit triumphs or not, advocacy groups are campaigning to ban the widespread use of messages that are offensive to people with special needs.
"The segment 'Retarded News' is designed to highlight odd stories that are seemingly always in the news," he explained, according to the lawsuit. "These stories are NOT about disabled individuals. However, in our investigation, we noted the picture that he was using did denote a person with Down syndrome."
Woodrow Hartzog, an assistant professor at Alabama's Cumberland School of Law at Samford University, said cases like Holland's -- which involve an image being repurposed as a meme -- raise a host of legal questions and are "very difficult."
"The torts that traditionally protected individuals against harmful use of depictions and photos are largely ineffective today," Hartzog told Nashville's The City Paper. "They are really difficult to win at trial because it's hard to prove things like damages -- and the First Amendment has really pulled back on the scope of many of these torts."
Before You Go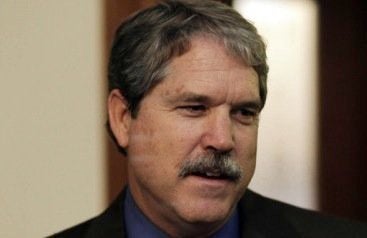 Racist Remarks Made By Politicians
Popular in the Community