Nine women have accused American playwright Israel Horovitz of sexual assault.
A New York Times article published on Thursday details the women's allegations, which range from accounts of forced kissing to rape. Two of the women were just 16 years old when the alleged assaults occurred.
One of the playwright's children, Adam Horovitz of the Beastie Boys, said he believes the women who have come forward against his father.
"I believe the allegations against my father are true, and I stand behind the women that made them," the hip-hop artist told the Times in a statement.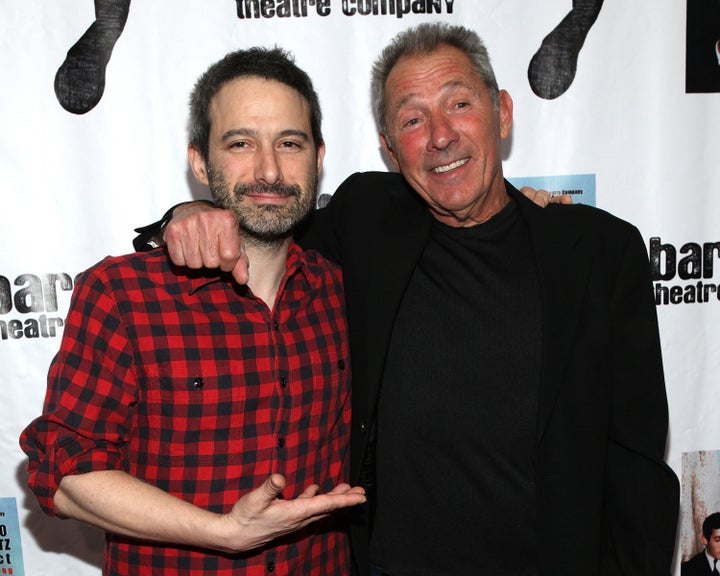 One of the accusers, Jocelyn Meinhardt, had dated Adam Horovitz in high school. She was 19 years old when she started a summer fellowship with his father at the Gloucester Stage Company in Massachusetts, where the playwright served as artistic director.
Meinhardt told the Times that on the first night of the fellowship, Israel Horovitz drove her to his family's home, where he allegedly raped her.
Like the other women who came forward, Meinhardt described Horovitz as someone she had looked up to, and who took advantage of her youth and respect to victimize her.
"He was a good mentor, until he was the worst, probably most nightmarish mentor you could have," Meinhardt said.
Israel Horovitz, 78, said in a statement to the Times that he has "a different memory of some of these events."
But he added: "I apologize with all my heart to any woman who has ever felt compromised by my actions, and to my family and friends who have put their trust in me. To hear that I have caused pain is profoundly upsetting, as is the idea that I might have crossed a line with anyone who considered me a mentor."
The elder Horovitz is the author of more than 70 plays and multiple screenplays, including the adaptation of his stage play "My Old Lady," which was released in 2014 and starred actors Maggie Smith and Kevin Kline.
The accusations against the playwright are the latest in a string of sexual assault allegations that have rocked entertainment, media and politics. NBC's Matt Lauer and Minnesota Public Radio's Garrison Keillor were both fired from their positions on Wednesday amid allegations of sexual misconduct and improper behavior.
Two more women accused Sen. Al Franken (D-Minn.) of sexual harassment on Thursday, bringing the number of accusers against the senator to six.
Also on Thursday, House Minority Leader Nancy Pelosi (D-Calif.) said she believed that Rep. John Conyers (D-Mich.) should resign in light of multiple sexual misconduct allegations against him from former female staffers.
Related
Popular in the Community