We've seen families who live in tiny houses and families who live in big houses, but we've never seen a home quite so creative as this.
Architect Adam Kalkin and his family live inside an old New Jersey farmhouse that's neatly encased in a massive airplane hangar. They sit at their dining room table, enjoy a cozy front porch and hang out in the kitchen, all under the temperature-controlled comfort of a giant outer building.
"We cut some off, we added some," Kalkin says in the above video from Kristen Dirksen. "There's something really boring when you're forced to choose one point of view."
If we had our way, we'd choose to move in.
Before You Go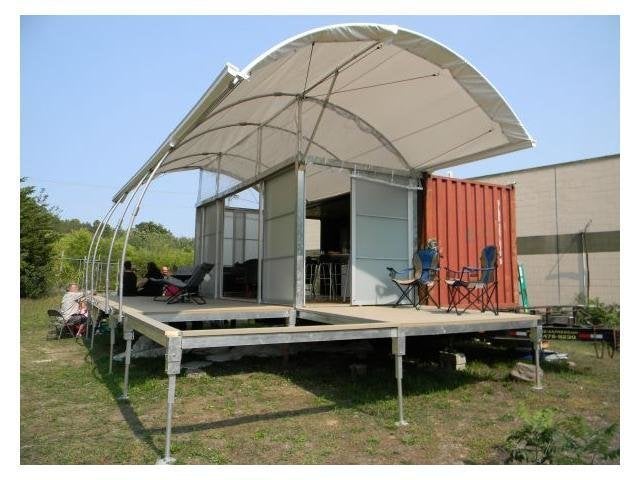 Tiny Houses