"I'm being assaulted by an officer of the law who is a clear criminal," Kokesh said into his microphone at the "Smoke Down Prohibition" rally as officers struggled to get Kokesh into handcuffs. People in the crowd looked on, chanting, "Stop the violence!"
According to court documents, Kokesh was charged Monday with assaulting and impeding National Park Service Rangers. The documents note that Kokesh "had locked arms with a person who had a marijuana cigarette. As the Ranger approached the person with the cigarette, Kokesh physically blocked and obstructed the Ranger."
Although Kokesh used to be co-chair of the advocacy group Iraq Veterans Against The War, the group has distanced itself from his efforts to get gun owners armed with loaded rifles to march on the nation's capitol, according to US News and World Report.
Correction: A previous version of this article stated that Kokesh was the co-chair of Iraq Veterans Against The War. In fact, Kokesh is no longer affiliated with the group.
Before You Go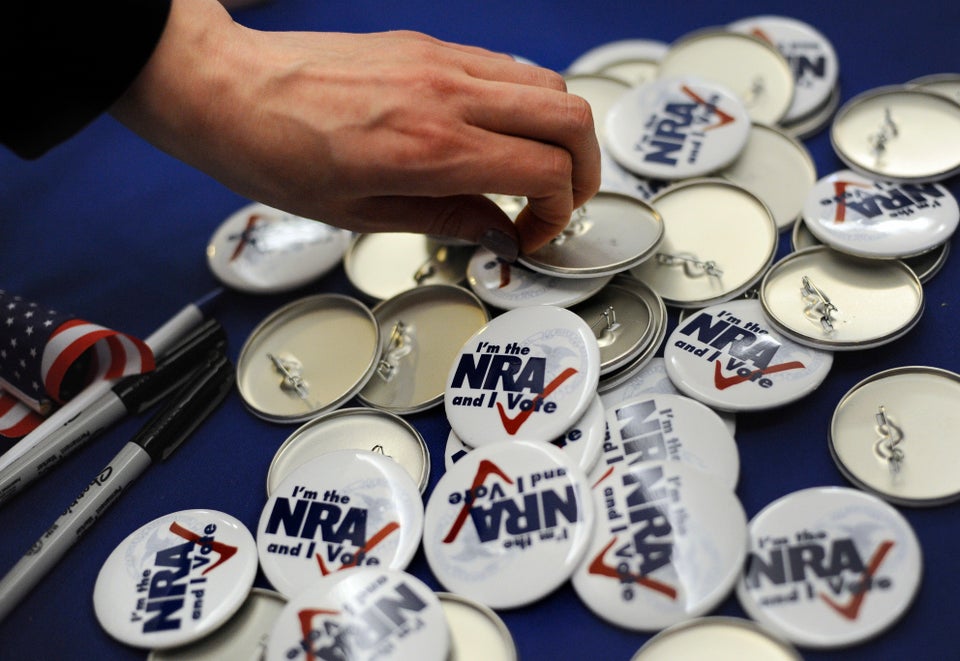 15 Things The Gun Industry Wouldn't Admit
Popular in the Community