The 32-year-old pop star came into the national spotlight after crooning the legendary rock band's seminal hit, "Bohemian Rhapsody," as his audition for the eighth season of "American Idol" in 2009, and quickly became a fan favorite. Although he ended up as that season's runner-up, Lambert has continued to channel the vigor and vim of Queen's late frontman, Freddie Mercury, in his musical output since then.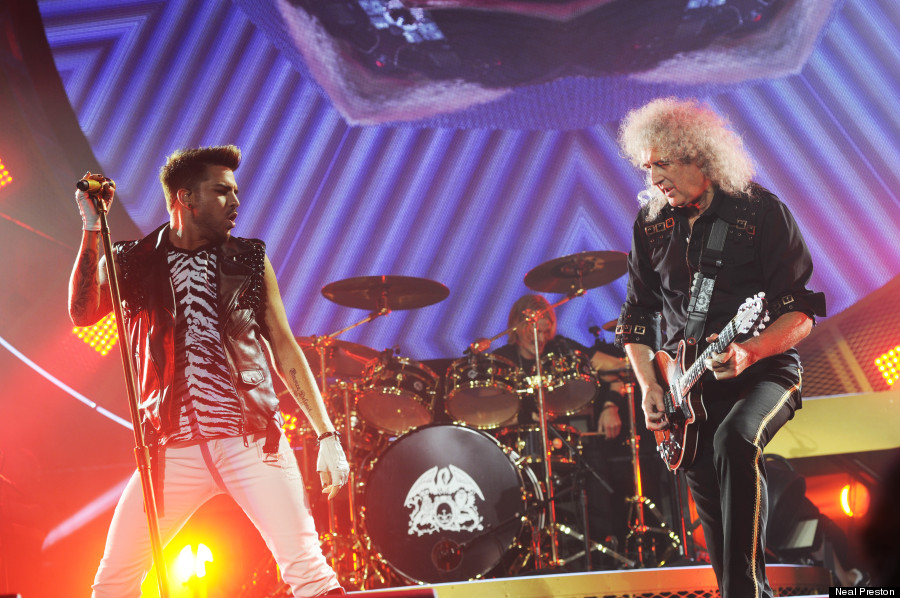 Lambert performs alongside Brian May.
"From what I understand, it took Freddie a bit of time to come to terms with his sexuality, and once he did … he was living in a time when, as a celebrity or a rock star, it was something that was kind of off-limits," Lambert, who is also at work on his third solo album, told The Huffington Post in an interview.
Lambert's live performances alongside guitarist Brian May, drummer Roger Taylor, percussionist Rufus Tiger Taylor, bassist Neil Fairclough and keyboardist Spike Edney could have a ripple effect among older Queen fans, too, as the "Once in a Lifetime" tour heads overseas after thrilling audiences in Los Angeles, New York, Boston and other U.S. cities.
"Maybe, for diehard fans of the band who loved Freddie, it's a mind-opener for them, and they can go, 'Oh yeah, now Adam is singing these songs and is open and out, and we think that's OK because we loved Freddie so much.' It gives them permission to be comfortable with it, I think," he said.
Still, he shrugs off continued criticism from naysayers who feel he should've come out publicly while as an "American Idol" contestant, much like 2014 finalist M.K. Nobilette, rather than wait until his stint on the competition series had ended.
"I was out when I was on the show; I've been out since I was 18," Lambert said. "If they had been profiling my dating life at the time, it would've come up. But we were in a bubble and very protected. We couldn't do interviews and, at that time, we didn't have any social media access. So there was really no opportunity for me to do it, unless I finished one of my songs and stepped over the line for the judges' comments and said, 'Hey guys, I'm gay.'"
He also added, "I also wanted to win the f**king show. I wanted to do well, [and] at that time, in that arena … it would've been really, really tough and it would have gotten in the way. I really wanted my singing to be the thing that people were listening to."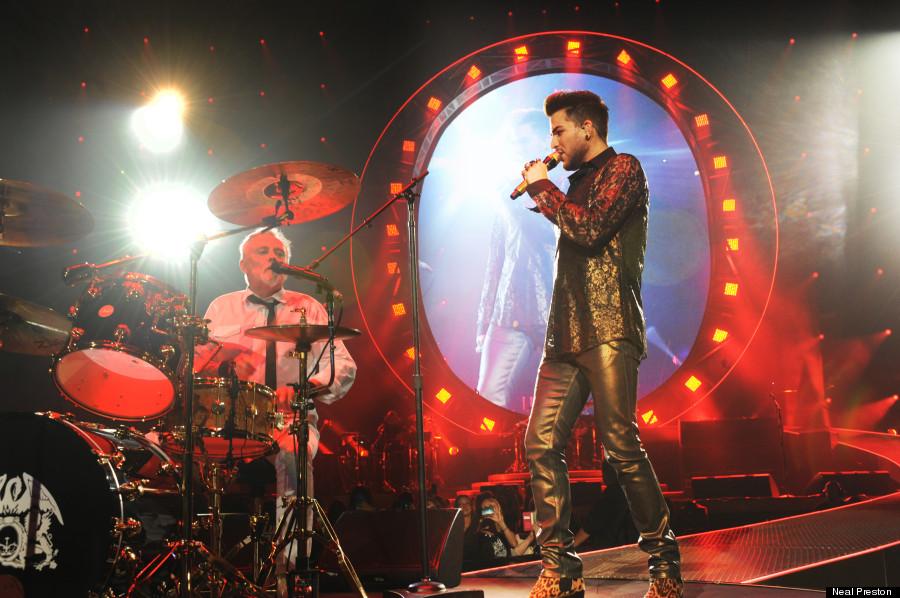 Lambert with Roger Taylor.
Although Lambert doesn't see his stint with Queen as making any broad statement in terms of lesbian, gay, bisexual or transgender (LGBT) issues -- "I don't have a message to put out there, other than one of unity, love and identity" -- that doesn't mean he feels any less passionate about those causes. He recently teamed up with AT&T for the "Live Proud 2014" campaign, a social media effort focused on LGBT awareness and empowerment. He's also quick to praise out stars like Sam Smith and Frank Ocean, who continue to rule the pop charts after addressing their sexuality in subtle ways.
"I want to be able to exist in an entertainment community that doesn't care one way or the other what your sexuality is," he said. "We're seeing the results of all the work that we've done, and it's very exciting."
Although Mercury never came out in the public sphere, Lambert thinks current stars should still consider the singer, who died in 1991 due to complications from HIV/AIDS, as a progressive pioneer.
"Freddie might not have been out, but he certainly was an original," he said. "He was bold, he was risky, he got onstage and did whatever the f**k he wanted, and had a very cool approach to being an individual."
Support HuffPost
Every Voice Matters
Before You Go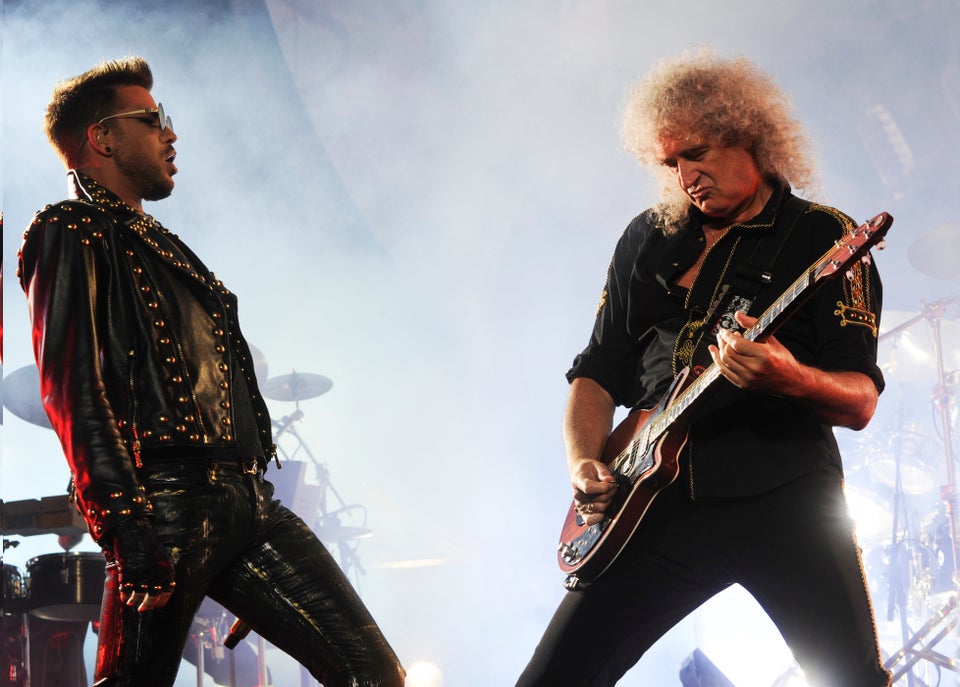 Adam Lambert Performs With Queen
Popular in the Community