The high-capacity 30-round magazines that Adam Lanza used in the Sandy Hook Elementary school massacre last December -- killing 26 people, including 20 first-graders -- were made by Colorado-based ammunition magazine manufacturer Magpul Industries, according to a report released Monday.
The detailed 48-page report released by the Connecticut State Attorney's Office reveals that Lanza used Magpul's popular PMAG, or polymer magazine, a 30-round ammunition magazine, in the school shooting.
The report states that Lanza used "a total of twenty-four rounds of 5.56 mm ammunition found, of which ten rounds were in one PMAG 30 magazine, thirteen rounds were in another such magazine and one live round was on the floor. There was a third empty PMAG 30 magazine seized. There were total of eighty expended 5.56 mm casings seized from classroom 8."
The report also notes that the Bushmaster rifle Lanza used was "found with the safety in the 'fire' position. There was one live 5.56 mm round in the chamber and one PMAG 30 magazine in the magazine well. Two empty PMAG 30 magazines that were duct-taped together in a tactical configuration and one live 5.56 mm round were found near the rifle."
Colorado Gov. John Hickenlooper (D) signed five strict new gun measures into law this year, including universal background checks on all gun sales and transfers and a ban on high-capacity ammo magazines that hold more than 15 rounds. At the time, lawmakers cited the Aurora theater massacre and the Sandy Hook shooting as justification for the new laws.
But Erie, Colo.-based Magpul fought the laws, specifically the high-capacity magazine ban, and threatened to move the business out of the state due to "legal problems and uncertainties" of the new laws, as well as over "general principle."
Now, eight months after the gun laws were signed, Magpul is still operating out of Colorado. But the company told Boulder's Daily Camera last month that it is still in the process of moving.
Meanwhile, Magpul has seen its sales soar for the vocal anti-gun control stance it took.
As liberal politics blog ColoradoPols notes, the high-capacity magazine ban law now in effect in Colorado would not have prevented Lanza from purchasing the PMAGs -- it only limits the sale of the magazines in the state.
Recently-recalled Colorado Senate President John Morse (Colo. Springs) took to Twitter when the Magpul connection was made:
In September, Morse and state Sen. Angela Giron (Pueblo) were both ousted in the state's first-ever recall election over their support of the state's new gun laws.
Support HuffPost
The Stakes Have Never Been Higher
Related
Before You Go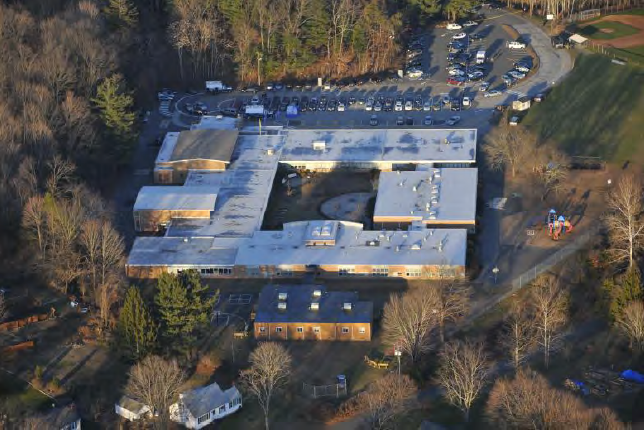 Sandy Hook Shooting Evidence
Popular in the Community