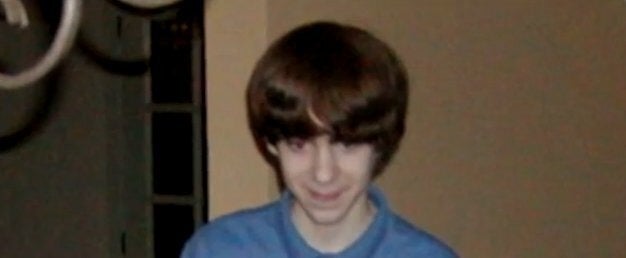 Adam Lanza, the man the Associated Press has identified as the gunman in Friday's mass shooting at a Connecticut elementary school, had a checkered past and a personality disorder, according to reports that cite law enforcement officials.
The brother, Ryan Lanza, 24, told authorities that Adam Lanza, 20, is autistic or has a "personality disorder," ABC News reported. A law enforcement official told Fox that Adam Lanza had a "checkered past" and was a "troubled youth," The Daily Beast reported. CNN reported Adam Lanza had no criminal record.
At least 27 people, including 20 children, died in the shooting at Sandy Hook Elementary School in Newtown. Authorities said that the shooting appears to have been carried out by a lone gunman, who died from a self-inflicted gunshot wound, according to AP.
According to public records, Adam Lanza lived at 36 Yogananda St. in Newtown. His mother, Nancy Lanza, who was shot to death in her home on Friday, is also listed as a resident at that address, Slate.com reported. Adam Lanza's parents divorced in 2009. His father, according to The Stamford Advocate, is Peter Lanza, vice president of taxes for GE Energy Financial Services. Peter Lanza reportedly lives in Stamford, Conn.
Several media outlets have reported that Nancy Lanza was a teacher at Sandy Hook Elementary, but a former school board member told The Wall Street Journal she believes that incorrect.
"No one has heard of her," said Lillian Bittman, who served on the board until 2011. "Teachers don't know her."
AP is reporting Nancy Lanza was a part-time substitute at the school.
Nancy Lanza's body was reportedly found inside her home on Friday.
Adam Lanza drove to Sandy Hook Elementary School in his mother's car on Friday morning, according to reports.
The shooter was initially mistakenly identified as Ryan Lanza. According to WNBC, Adam Lanza was carrying his older brother's identification, which led to the misidentification. Ryan Lanza was questioned by police in New Jersey and is reportedly not considered a suspect or person of interest in the shootings.
CLICK HERE FOR LIVEBLOG UPDATES
The gunman was wearing dark clothing, a mask, and a bulletproof vest, and was carrying three guns—a Glock and a Sig Sauer, both handguns, and a .223-caliber rifle, police said.
The masked gunman entered the school administration office around 9:40 a.m., approximately 30 minutes after the school day began. The first 911 call was received by police one minute later.
Investigators said that the gunman fired at least 100 rounds.
Authorities have not said whether the shooting spree was captured on video surveillance.
Principal Dawn Hochsprung and a school psychologist were killed, according to a parent who claimed to witness part of the attack, CNN reported. The gunman's rifle was recovered from the back of a car at the school. The two pistols were recovered from inside the school, the AP reported.
Adam Lanza's grandmother, Dorothy Champion, 78, lives in Brooksville, according to Baynews9.com. When contacted by telephone by the news station, she was too distraught to speak.
"I just don't know, and I can't make a comment right now," Champion told Baynews9.com before she hung up.
CONNECTICUT SCHOOL SHOOTING PHOTOS: (Story Continues Below)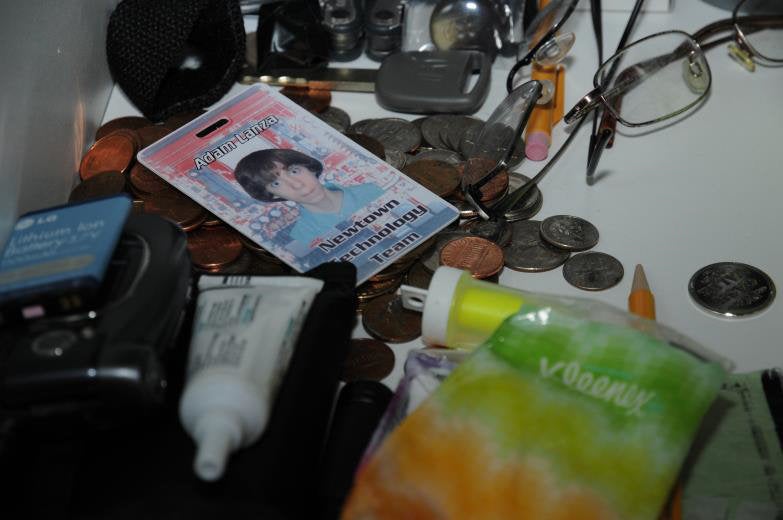 Sandy Hook Elementary School Shooting
Former classmates of Adam Lanza's from his high school in Newtown told The New York Times that he was socially awkward and a loner.
"I never saw him with anyone. I can't even think of one person that was associated with him," Olivia DeVivo told the Times. DeVivo added that she and other former classmates were not surprised by the killings.
"He always seemed like he was someone who was capable of that because he just didn't really connect with our high school, and didn't really connect with our town," DeVivo said.
It remains unclear if Lanza had friends in recent years. Lanza does not appear to have a social networking profile or any other electronic footprints.
The weapons used in the shooting were legally purchased and registered to Nancy Lanza, Fox News reported.
State Police Lt. J. Paul Vance would not confirm the identity of the suspect in a 5 p.m. news conference, although he said that officials have "tentatively" identified the suspect.
The New York Post also reports that Adam Lanza was the suspected gunman.
There was no immediate word of any motive.
Related
Popular in the Community