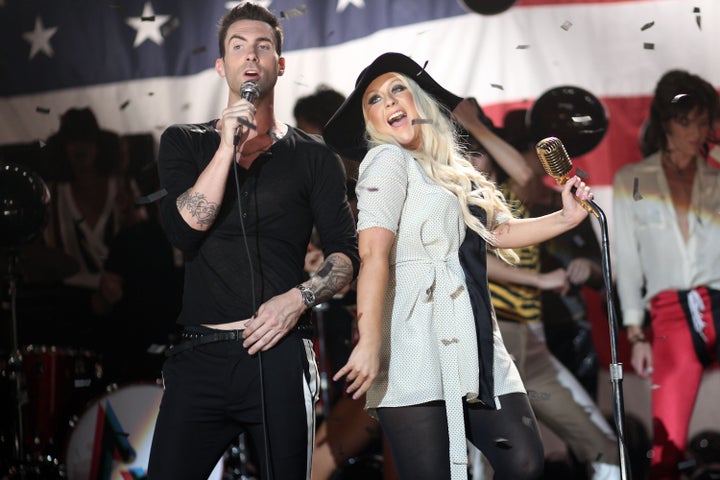 Adam Levine and his band Maroon 5 have unveiled their new music video for their hit summer single, "Moves Like Jagger". The video not only features Christina Aguilera, who collaborated with her "Voice" co-star Levine on the track, but it also features some old video footage of Mick Jagger himself--and his iconic moves.
In the video, Jagger impersonators and enthusiasts show show off their best Jagger moves, while standing in front of the Union Jack. We also see iconic footage of the Rolling Stones frontman, who recently turned 68. Oh yeah, and it also features a shirtless Levine. It looks like being on a hit show is doing wonders for his career--and his body.
We weren't sure whether Levine and Aguilera would be able to bring it like Mick, but then again, no one can ever touch the original. The best they can do is try to imitate Jagger's greatness--and Levine and Aguilera do a pretty solid job of that.
WATCH:
Popular in the Community