Is marriage in the cards for ladies' man Adam Levine?
Probably not, according to an interview in the May 2013 issue of Nylon Guys. But it's not because of his playboy ways.
"If you don't get married, you can't get divorced," he told the magazine. "Why couldn't we learn from the devastatingly low percentage of successful marriages that our last generation went through?"
"They couldn't accept the fact that I might have been OK with it," he said. "I cried my eyes out and kicked and screamed and said, 'Why?' and all the things you do when you find out. A few days later I was fine but I still had to go to therapy. It was such a waste of time."
It's not the first time Levine has opened up about his marriage doubts. "I'm extremely fascinated by marriage," he explained in the May 2012 issue of Paper Mag. "I want to study marriage. I want to learn about it. I want to know it. I want to figure out whether or not I want to do it. I'm not just going to leap into it, because that's not good for anybody."
Click through the slideshow below for photos of Levine and Vyalitsyna in happier times.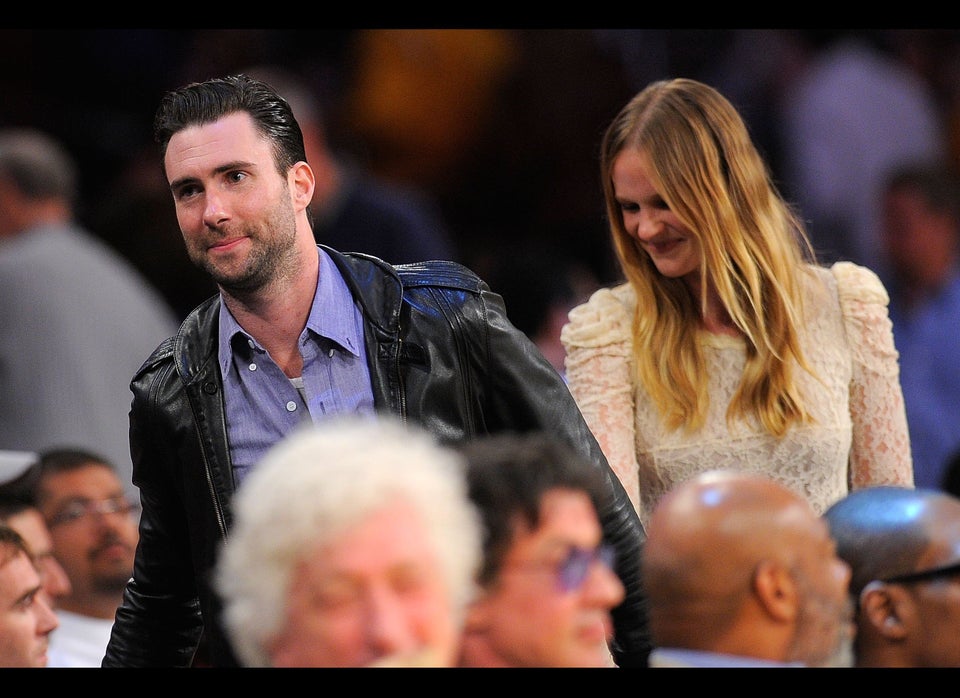 Adam Levine and Anne V
Related