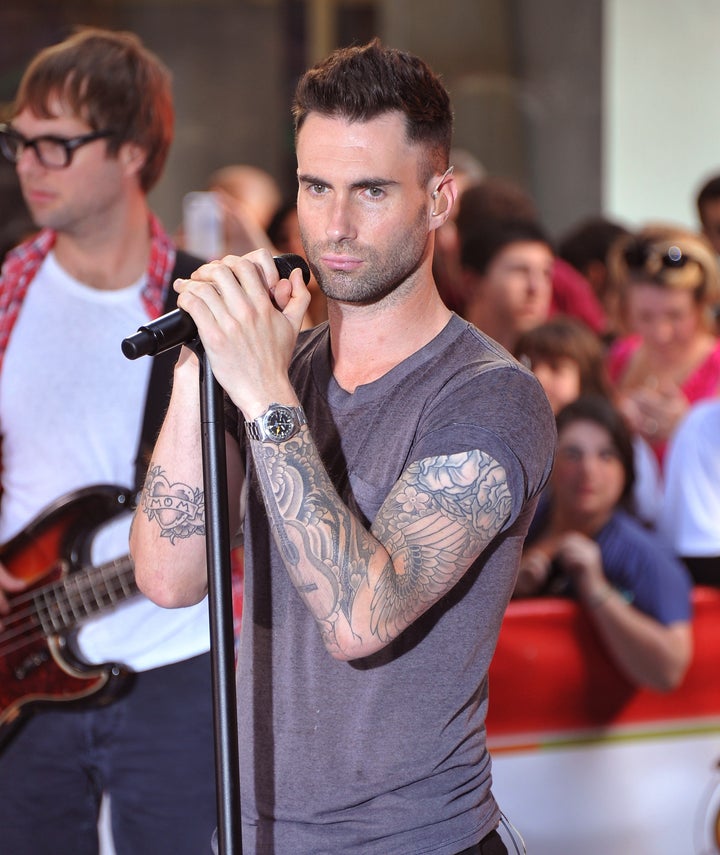 "The Voice," NBC's new singing competition, was always meant to be a competitor to "American Idol," with its different format and bigger celebrity judges. Now, one of those big name stars just upped the ante.
In a cover story for Out Magazine, Maroon 5 lead man and winning coach Adam Levine ripped the reigning champ of reality TV, calling them out for their alleged policy on gay contestants.
"What's always pissed me off about 'Idol' is wanting to mask that, for that to go unspoken," he said. "C'mon. You can't be publicly gay? At this point? On a singing competition? Give me a break. You can't hide basic components of these people's lives. The fact that 'The Voice' didn't have any qualms about being completely about it is a great thing."
Levine was referring, at least in part, to an interview 2009 "Idol" runner-up Adam Lambert gave about his decision -- or lack thereof -- to come out on the show. Speculation swirled around his sexuality as the show went on, and, after he came out in an interview with Rolling Stone. Lambert told Out Magazine in 2009 that he had wanted to come out publicly while on the show, but agreed to not do so when it at the suggestion of by FOX. Lambert said he was ultimately glad that he had made that decision.
"It was hard for me because I wasn't able to talk. Technically, being on 'Idol,' you can't do any interviews individually until you're out of the show," he said. "So I was sitting there, going, I can't really put in my two cents. It felt out of control, and feeling out of control is scary."
To Levine, the issue is a personal one; he has a gay brother, of whom he has always been very supportive.
"We all really wanted to provide some cushion for him and constantly let him know that it's OK. A lot of people don't want their kid to be gay and will fight it all costs, but I've got news for you—it's a losing f*cking battle," he said. "You've got to embrace it from the beginning. That's the only way to deal with it as a family. Otherwise you're just screwing yourself over, and you're going to make your kid miserable."
WATCH:
Calling all HuffPost superfans!
Sign up for membership to become a founding member and help shape HuffPost's next chapter