Now that Adam Levine is literally running the show on "The Voice," he's calling out anyone who's ever wronged him in the past.
Case in point: The Roxy. On Monday night's episode, the Maroon 5 frontman and panel judge slammed the Sunset Strip club for slighting him and his band, back when they were still opening for Michelle Branch.
"I remember we opened for her at the Roxy, and they didn't even give us a dressing room. I hate the Roxy. I'll never play there again," ranted Levine.
Then someone on the show tried to show the Roxy some love, but Levine wouldn't let it go. "Oh, the Roxy is horrible. Don't ever go there," he said.
"They screwed us over," he continued. "And now they're paying for it."
When Levine's comments first came to light, the club played it polite with this tweet: "Ummm, what was that about?" Then the Roxy followed up with this sassy picture of their re-done marquee that reads, "Adam Levine Your Dressing Room Is Ready."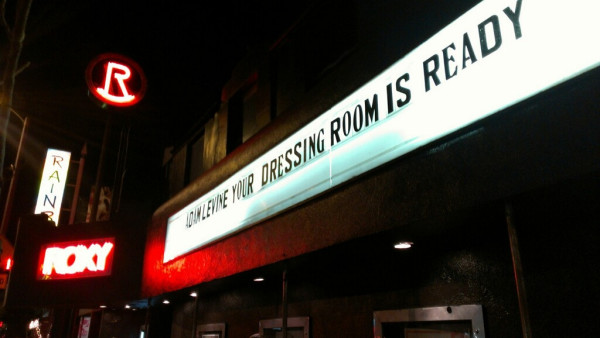 Like the Roxy, the other targets of Levine's scorn just seemed to brush it off. When Levine called Fox News an "evil f**king channel" and banned them from playing his music, correspondents at the cable news channel responded by making stink faces, called his music "crap" and pretended not to know the name of "The Voice."
Similarly, when Levine blasted MTV for only pretending to care about music during the VMA awards, MTV rubbed his former VMA honor in his face. ""Soooo you'll be tuning in at 9/8C tomorrow right?" MTV's account tweeted. "BTW, bonus points if you TwitPic your 2004 Moonman!"
As for "American Idol," Levine accused the talent show of encouraging gay contestants to hide their sexuality. "American Idol's" Randy Jackson issued a nothing-but-love-for-you statement: "Respectfully, Adam Levine we can all exist together and do it big… Adam, I think you misunderstood me, dawg."
Oh Adam Levine. So much rage, so little time.
UPDATE: After the show aired, Branch leapt to The Roxy's defense, telling The Hollywood Reporter that the club doesn't assign dressing rooms to performers. "I'm sure it wasn't the Roxy's fault," says Branch. "Most likely my band was given one room and I was given the other per my contract."
Roxy owner Nic Adler told Yahoo that the club never "screwed over" Levine's band. Adler's comments, from Yahoo:
Maroon 5 played the Roxy at least five times," he said. "[Adam's previous band] Kara's Flowers played there like every weekend. I use Maroon 5 as an example of a hard-working band that played the Sunset Strip and played the clubs and blew up. And so when he said that...you know, the Roxy has no control over dressing rooms. If Michelle Branch is playing, it's Michelle Branch's show. And if her management says, 'I want Michelle in this dressing room and I want her band in this other dressing room,' we're at the mercy of the headliner. For a band to think dressing rooms define how we treat bands is crazy.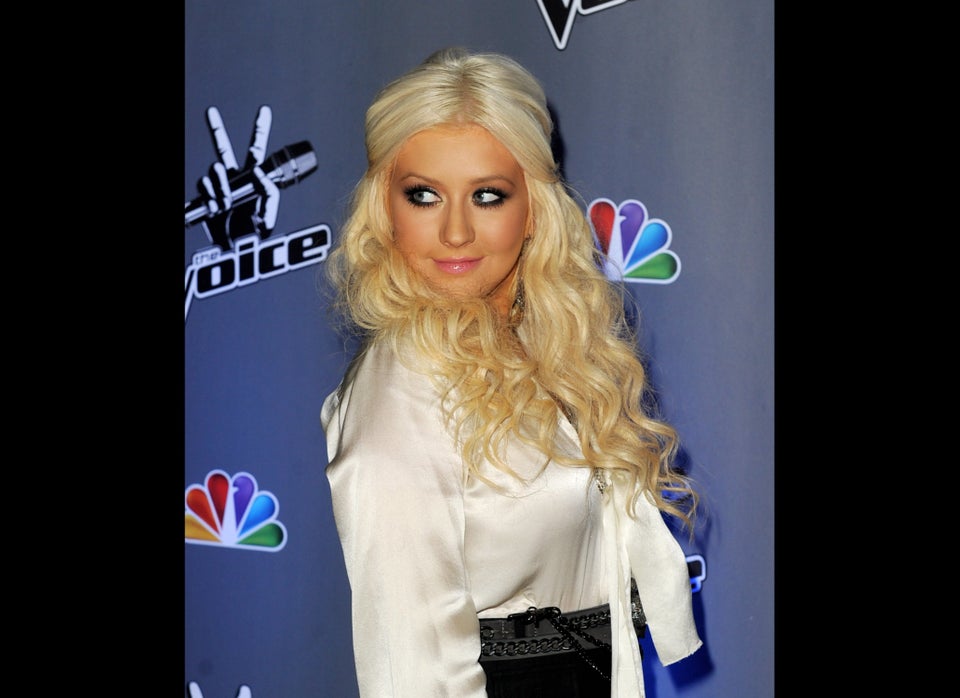 The Voice
Popular in the Community