It is with great sadness that we confirm that musician, rapper, activist and director Adam "MCA" Yauch, founding member of Beastie Boys and also of the Milarepa Foundation that produced the Tibetan Freedom Concert benefits, and film production and distribution company Oscilloscope Laboratories, passed away in his native New York City this morning after a near-three-year battle with cancer. He was 47 years old.
Yauch's mother Frances told the New York Times that her son died at 9 a.m. Friday, surrounded by family, at Manhattan's New York-Presbyterian Hospital, to which he had been admitted on April 14.
"Hello My Friends While I'm grateful for all the positive energy people are sending my way, reports of my being totally cancer free are exaggerated. I'm continuing treatment, staying optimistic and hoping to be cancer free in the near future."
Yauch was a practicing Buddhist who worked extensively on behalf of Tibet's oppressed Buddhist population. He was instrumental in organizing a series of Tibetan Freedom Concerts between 1996 and 2001, featuring acts including U2, Radiohead, and Run-D.M.C.
In 2008, Yauch told The Huffington Post that his first real exposure to the Free Tibet movement came after a chance encounter with a group of Tibetans who had been driven from their homeland. "I was in Nepal, and I met a group of Tibetans that had just come over the Himalayas that were heading to Dharamsala to hopefully meet the Dalai Lama and fleeing from the oppression they were facing and from that firsthand exposure, I started getting interested in it," he said.
Yauch was the only child of architect Noel Yauch and public school administrator Frances Yauch. He grew up in Brooklyn, graduated from the progressive Edward R. Murrow High School in 1982 and attended Bard College for two years before dropping out.
Yauch married Dechen Wangdu in 1998, three years after they met at a Harvard event for the Dalai Lama. Wangdu, who has been an active member of Students for a Free Tibet, the U.S. Tibet Committee, and the Tibetan Women's Association, also appeared in the 1998 documentary "Free Tibet," which was produced by Yauch. The couple has a daughter, Tenzin Losel Yauch, who was born in September 1998. Tenzin, known as Losel to friends, can be heard briefly on the Beastie Boy's track "Shazam!"
In recent years, Yauch also branched out into film, forming Oscilloscope Laboratories, a production and distribution company whose credits include "We Need to Talk About Kevin, "Wendy and Lucy" and the Banksy documentary "Exit Through the Gift Shop." In 2008, Oscilloscope distributed Yauch's directorial debut, "Gunnin' For That #1 Spot," a 90-minute documentary about high school basketball players in New York.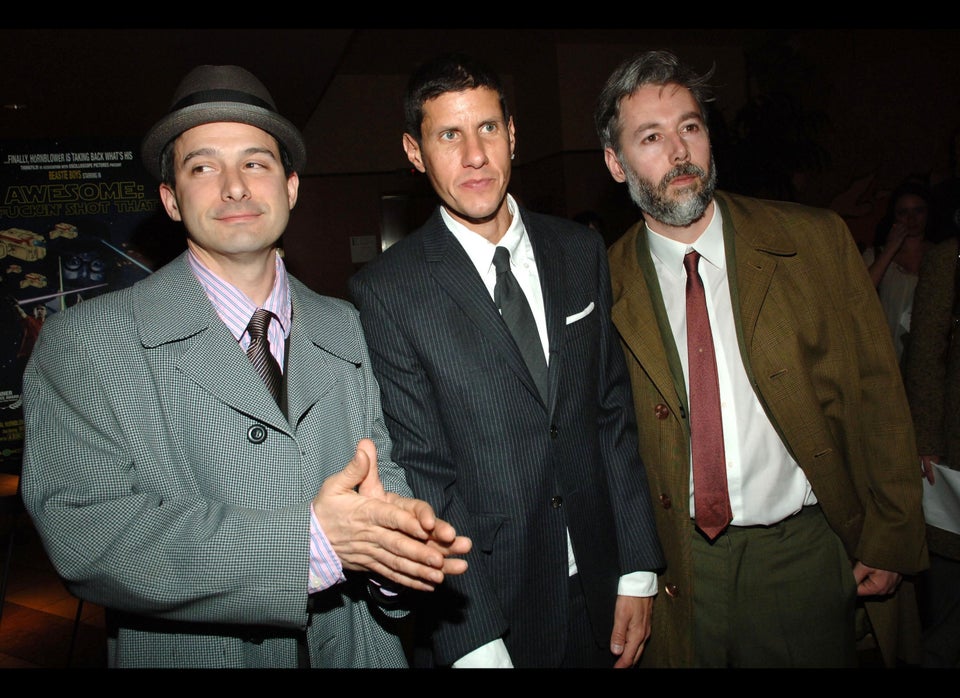 CORRECTION: An earlier version of this article stated that the Beastie Boys were inducted into the Rock and Roll Hall of Fame on March 14. They were honored on April 14. This article also incorrectly located Yauch's high school in Manhattan. Edward R. Murrow High School is located in Brooklyn.
Related
Popular in the Community