OLATHE, KANSAS ― Adam Purinton, the 51-year-old man accused of hurling racial slurs before opening fire on two Indian men in a Kansas bar last week, appeared calm and composed during a brief court appearance Monday.
Appearing via a live video feed inside the Johnson County Courthouse in Olathe, Kansas, Purinton replied to several questions with a "yes sir" before acknowledging that he could not afford a lawyer.
"I am asking the court to appoint counsel," he told the court from a room at the New Century Detention Center. Public defender Michael McCulloch was assigned to his case. Purinton is scheduled to appear in court again the morning of March 9.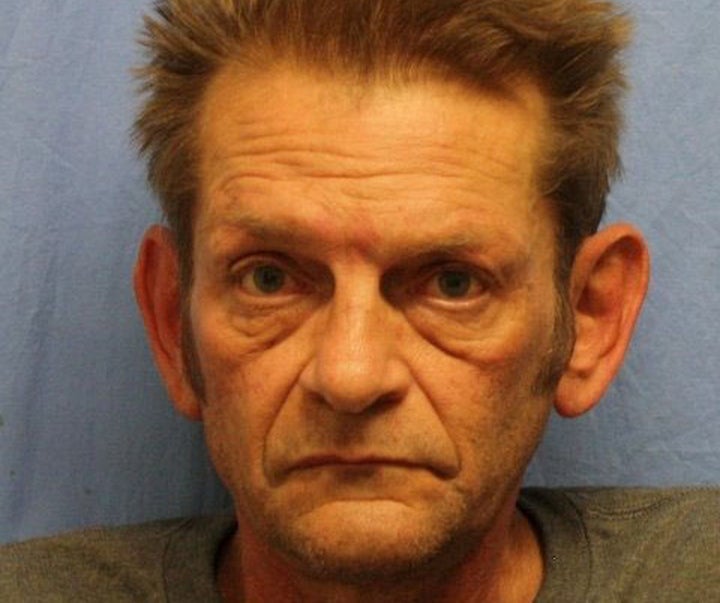 Purinton is charged with first-degree murder and two counts of attempted first-degree murder in the shooting of Srinivas Kuchibhotla, Alok Madasani and Ian Grillot on Wednesday at Austin's Bar and Grill in Olathe.
Kuchibhotla, 32, died of his wounds. Madasani, 32, and Grillot, 24, survived. Although Kansas does not have a hate crime law, the FBI is investigating the shooting as a possible federal hate crime.
Dinesh Kansal, an Indian-American resident of Olathe, said he came to the courthouse Monday to get a good look at Purinton.
"I want to know why this idiot did what he did," Kansal told The Huffington Post, adding that the shooting is "giving this town a bad name all over the world."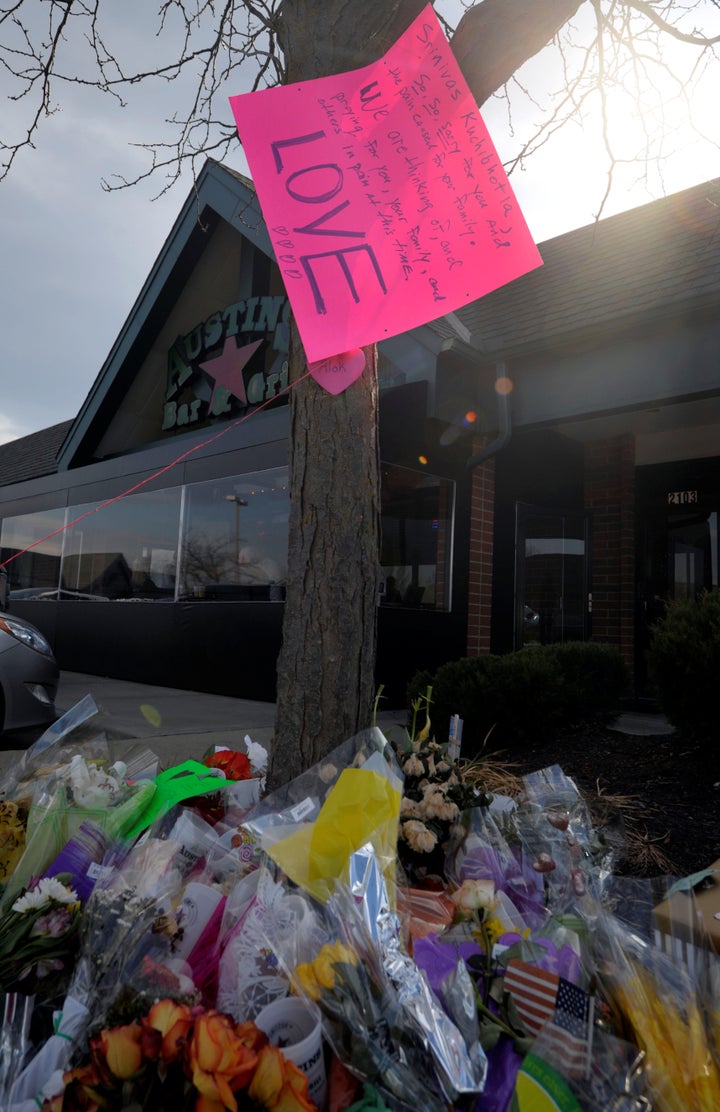 Kuchibotla and Madasani, both immigrants from India, were regulars at Austin's Bar and Grill, where they often enjoyed a post-work whiskey after leaving their jobs at Garmin, a technology company that makes GPS navigation devices.
According to witnesses, Purinton was also drinking at Austin's that night, and yelled "get out of my country" to the two men.
"He asked us what visa are we currently on and whether we are staying here illegally," Madasani recounted to The New York Times.
Purinton was eventually kicked out of the bar, but returned a short time later with a gun. He opened fire, killing Kuchibotla and seriously wounding Madasani.
Another customer at the bar, Ian Grillot, hid beneath a table during the shooting. After hearing nine shots, Grillot said he thought the gun's magazine was empty and got up to apprehend Purinton. Purinton then shot him in the chest and hand.
Purinton fled the scene. Later that night, police received a call from an Applebee's bartender 70 miles away in Missouri. She said a man was there drinking, and had confessed to having just shot two "Iranians," KMBC reported. Police arrived a short time later and arrested Purinton.
Purinton served in the Navy for two years in the late 1980s and later worked for the Federal Aviation Administration. He does not have a lengthy criminal record. Johnson County court records show a DUI charge that was dismissed.
Purinton's neighbors told various media outlets that he had PTSD, was a heavy drinker, and was struggling with the recent loss of his father.
Kuchibhotla's body was scheduled to be shipped back to India Monday for a funeral. His death has received national attention in his home country, where many are wondering whether the xenophobic rhetoric of President Donald Trump has made America unsafe for immigrants.
Sunayana Dumala, Kuchibhotla's wife, told reporters this weekend that she couldn't sleep after Trump's election victory in November.
"I was like, 'Srini, will we be safe in this country?" she recounted saying to her husband. "I think hate crimes will be more open now. Will it be safe for us to go to the mall? For us to go to [the] office?"
Despite calls for him to do so, Trump has yet to address last week's shooting. White House press secretary Sean Spicer said at a press briefing Friday that it was "absurd" to link the Olathe shooting to Trump's stance on immigration.
At another press briefing Monday, Spicer said that although he didn't want to get ahead of law enforcement's investigation of the shooting, early reports out of Olathe were "disturbing."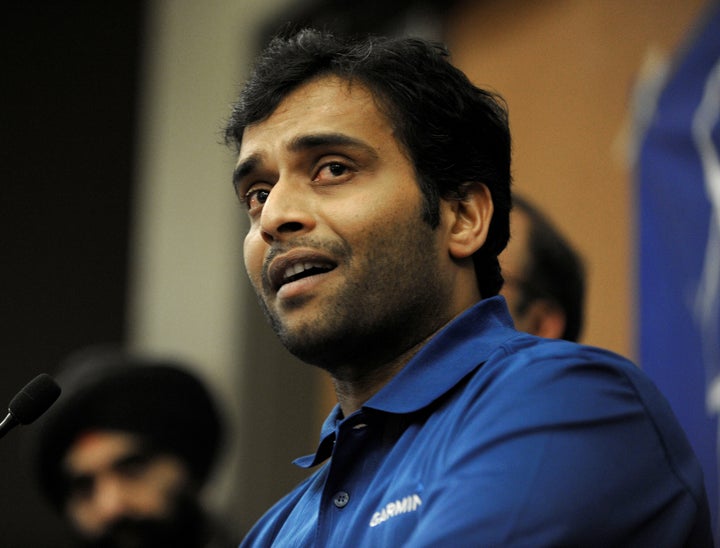 A massive vigil was held for the three shooting victims Sunday in Olathe. Madasani arrived on crutches.
"It was rage and malice in an individual's heart that killed my friend ... killed our friend," he said. "It's an isolated incident that doesn't reflect the true spirit of Kansas, Midwest and United States."
"I want to take this opportunity to ask ... all of you for tolerance of our diversity and for respect of humanity," he added. "I hope I'm not asking too much, because that is what my friend would have wanted."
America does not do a good job of tracking incidents of hate and bias. We need your help to create a database of such incidents across the country, so we all know what's going on. Tell us your story.
Popular in the Community