Field helped publicly reveal Rippon as her son's "Olympic crush" on Twitter. It followed Greisman posting a photo of a text message exchange that showed his mom telling him "he's insanely pretty. Find a way."
Though there's no immediate word on how Field may be reacting to their meet, there was an uproar of excitement on Greisman's Twitter page.
Rippon has become a newfound national treasure since competing at the Olympics in Pyeongchang, South Korea, where as part of the U.S. figure skating team he earned a bronze medal.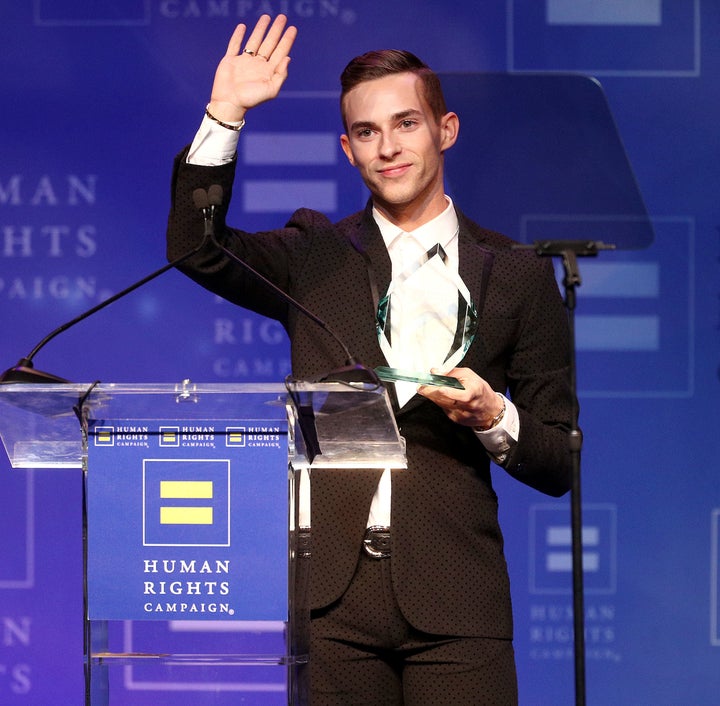 "One word best describes Adam Rippon — fierce," HRC President Chad Griffin said in a statement. "By being out and proud, Adam is bringing LGBTQ visibility to a whole new level while capturing the hearts of millions around the world with his incredible talent and personality. He isn't afraid to use his global platform to speak out for equality, and we are proud to honor him."