Openly gay Olympic figure skater Adam Rippon apparently gave Mike Pence the cold shoulder last month when the vice president asked for a meeting.
USA Today reported Wednesday that, according to two sources, Rippon declined a meeting with Pence that the vice president tried to arrange with the help of the U.S. Olympic Committee.
On Wednesday night, Pence, who will lead the official U.S. delegation to the 2018 Winter Olympics opening ceremony on Friday, sent the following tweet:
Rippon's mother, Kelly Rippon, defended her son on CNN on Thursday. She insisted that he did not "refuse" to meet with Pence, but preferred to wait until after he competes.
"I believe that you can say it many different ways. I don't think he ever said 'I refuse to do that,' because that suggests a tone of intolerance and inflexibility," she said.
"He conveyed to whomever, I don't know the individuals, that any kind of communication would have to be done after the competition is over," Rippon's mother added.
"You mean Mike Pence, the same Mike Pence that funded gay conversion therapy?" Rippon told the paper. "I'm not buying it."
Rippon went on to say he'd rather not meet the vice president during the traditional meet-and-greet between the official delegation and U.S. Olympians that occurs before the opening ceremony.
Rippon's comments inspired Pence's press secretary Alyssa Farah to send a rebuttal, claiming "Rippon's accusation is totally false and has no basis in fact," adding that the vice president "will be enthusiastically supporting all the U.S. athletes competing next month in Pyeongchang."
The 28-year-old Rippon is the first openly gay U.S. man to qualify for the Winter Olympics, though a number of Olympic figure skaters have come out as members of the LGBTQ community after their competitive days have ended.
This story has been updated to include Pence's tweet and Kelly Rippon's CNN interview.
Support HuffPost
Every Voice Matters
Before You Go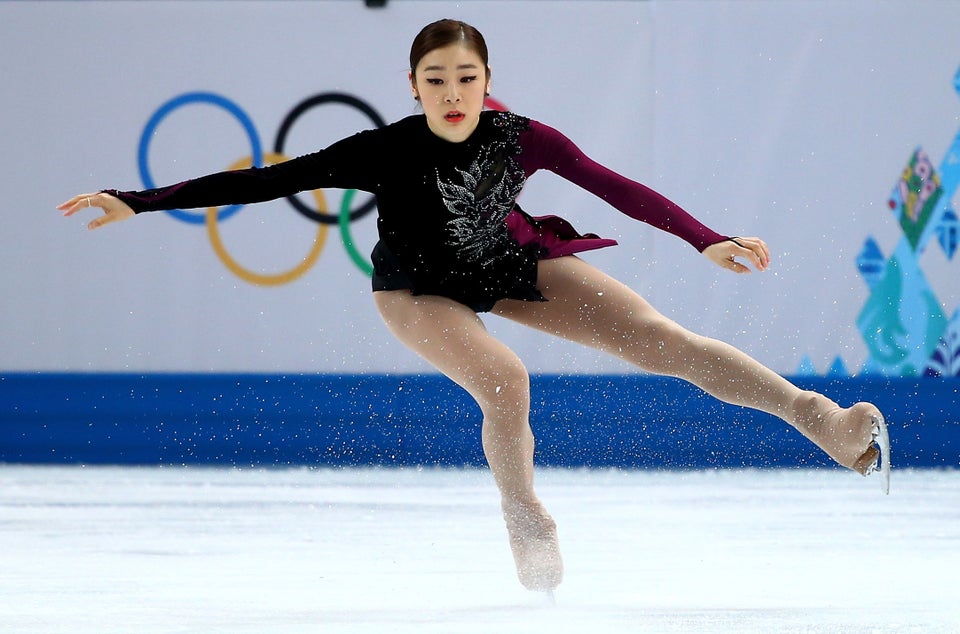 Olympics Figure Skating Photos That Will Blow Your Mind
Popular in the Community