Rep. Adam Schiff (D-Calif.) thinks there are serious questions about whether Donald Trump is even eligible for the office of president.
On Sunday, the California congressman said that there is "pretty clear" evidence Trump is in violation of the 14th Amendment's third section, which blocks anyone who has "engaged in insurrection or rebellion" from serving in elected office.
Schiff explained why there is a "valid argument" for keeping Trump off the ballot while appearing on MSNBC following earlier reports that election officials across the U.S. are bracing themselves for legal challenges to Trump's 2024 presidential candidacy.
"If you engage in acts of insurrection or rebellion against the government, or you give aid and comfort to those who do, you are disqualified from running," Schiff told host Jen Psaki.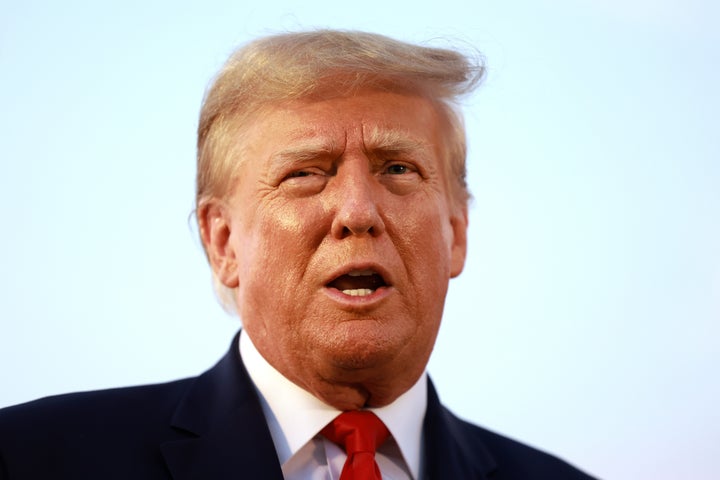 "It doesn't require that you be convicted of insurrection. It just requires that you have engaged in these acts," he continued, later adding how that definition "fits Donald Trump to a T."
Trump has been accused of inciting the Jan. 6, 2021, riots with his claims of a stolen 2020 presidential election. He is currently facing multiple criminal charges over his actions leading up to and during the attacks on the U.S. capital.
Schiff said any case against the former president would still face major legal scrutiny, telling Psaki how any 14th Amendment-based challenges to Trump's candidacy would likely end up in the Supreme Court, which currently holds a 6-3 conservative majority.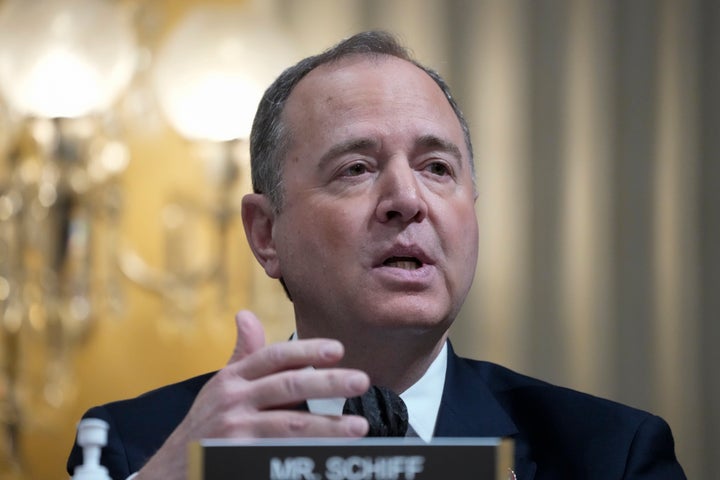 "That's the big question mark through all of this," the congressman said. "Which is what will the Supreme Court do?"
"There are prominent constitutional scholars, as well as prominent progressive scholars who believe that he should be disqualified," Schiff went on.
"But, will the court take that step ultimately? Only time will tell, but I do think it is a very legitimate issue. By the clear terms of the 14th Amendment, he should be disqualified from holding office."
This weekend Sen. Tim Kaine (D-Va.) made a similar case during an appearance on ABC "This Week," telling anchor George Stephanopoulos there's a "powerful argument to be made" for invoking the 14th Amendment.
"In my view, the attack on the Capitol that day was designed for a particular purpose at a particular moment," Kaine said. "And that was to disrupt the peaceful transfer of power of as is laid out in the Constitution. So I think there's a powerful argument to be made."
Support HuffPost
The Stakes Have Never Been Higher
Popular in the Community