Adam Scott added a new item to his wardrobe after winning the 77th Masters at Augusta National. The 32-year-old became the first Australian golfer ever to be fitted for his very own green jacket.
"Australian is a proud sporting nation, and this is one notch in the belt we never got," Scott said, via the Associated Press. "It's amazing that it came down to me today. But there's one guy who inspired a nation of golfers, and that's Greg Norman. He's been incredible to me and all the great golfers. Part of this belongs to him."
Scott's first career major championship comes nearly a year after an epic collapse at at the 141st Open Championship at Royal Lytham & St. Annes. Norman too had a major meltdown in his career, squandering a six-stroke lead on the final day of the 1996 Masters and finishing in second.
Here are photos of more than 20 previous winners at the Masters: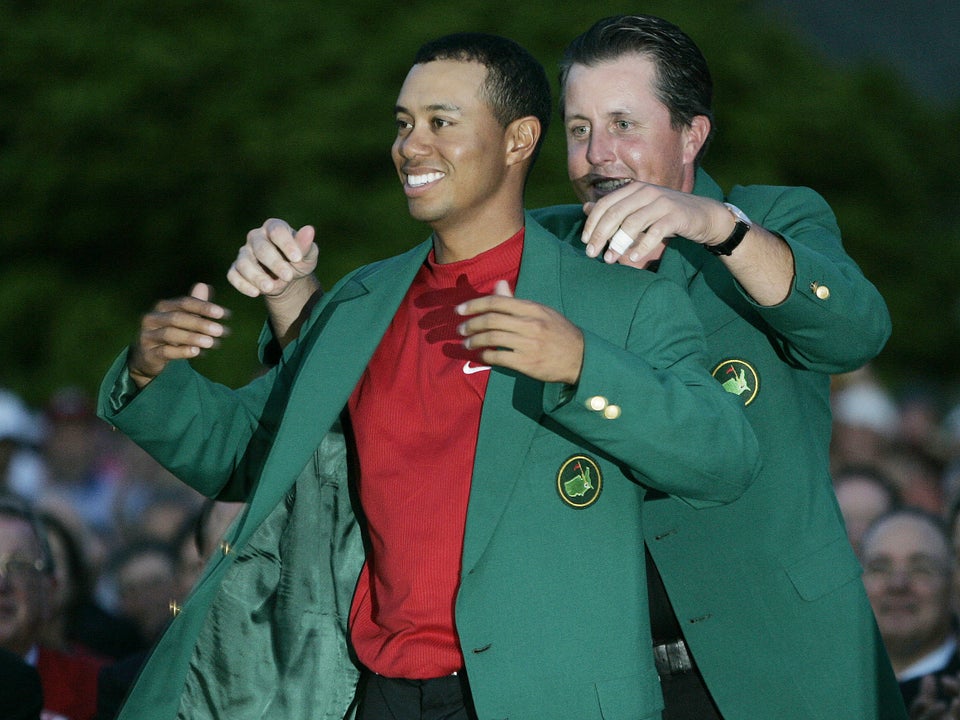 Masters Winners Throughout The Years
Popular in the Community