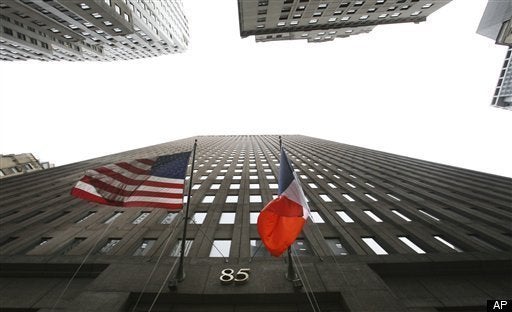 UPDATE 10/21: There have been a few financial insiders who've raised an eyebrow over Storch's hire. Zero Hedge pointed to a big flaw in Storch's background "...at least the SEC could have hired someone with actual market/broker experience. Based on his record, Mr. Storch is not even a licensed (Series 7/63) broker."
The Atlantic points to some real concerns about his level of experience: "I'm not sure what's scarier, that this guy worked at an investment bank that many believe has questionable ethics and too cozy a Washington connection, or that he's just 29. His 'great deal of background' must be those seven long years since college ended."
For those who've lamented the various links between Goldman Sachs and the financial regulatory system, this certainly isn't good news.
Bloomberg reports that the Securities Exchange Commission has named Adam Storch, a former Goldman exec, as its enforcement division's first chief operating officer. Storch is actually just 29 years old and previously worked in Goldman's business intelligence unit.
"The COO, who started Oct. 13, has "a great deal of background" in technology and managing processes and the pace of work, Robert Khuzami, head of enforcement, said yesterday in Washington. Storch, who worked since 2004 in a unit at Goldman Sachs that reviewed contracts and transactions for signs of fraud, will be charged with making the unit more efficient. Storch, reached by telephone at the SEC, declined to comment."
According to what appears to be his LinkedIn profile, Storch spent his undergraduate years at the State University Of New York At Buffalo, and earned an MBA from New York University's Stern School Of Business. Other experience -- besides Goldman -- includes working as a Senior Analyst at Deloitte and Touche.
The Business Insider grabbed a picture of Storch, who they write, "seems to be a big fan of Bill Clinton. At Stern, he created a website asking people to vote for Bill Clinton in the 2008 election. 'Don't stand for the 22nd Amendment!' the website implores." (Check out their screen shot of Storch's site here.)
Popular in the Community