Actor Adam West, who famously played the title role in the 1960s television series "Batman," died Friday at the age of 88.
A rep confirmed to Variety that the actor died after being treated briefly for leukemia.
"Our dad always saw himself as The Bright Knight, and aspired to make a positive impact on his fans' lives. He was and always will be our hero," said his family in a statement.
The West family also tweeted from his account:
West remained a working actor until his death, notably with recurring voice work for animated projects such as "Family Guy" and "Batman: Return of the Caped Crusaders."
On "Family Guy," the actor voiced a character with his own name. "Adam West" seemed to be immortal no matter what medical catastrophe came his way. A memorable moment from the show involved a doctor telling West he had lymphoma ― "Probably from rolling around in that toxic waste." The doctor goes on to ask, "What in God's name were you trying to prove?"
West's response, "I was trying to gain super powers."
The actor also made cameos as himself on shows like "30 Rock" and "The Big Bang Theory."
Over the past 50 years, he never fully retired his role as Batman, voicing the character as late as 2017 in the upcoming video "Batman vs. Two-Face." Since the original show, West also appeared in various non-lead roles in the "Batman" series.
West's "Batman" is now remembered as being comically over-the-top, as he was in relatively low-budget action sequences and often uttered cringe-inducing dialogue. Perhaps the most famous line from the series was when West yelled, "Quick! To the Batmobile!"
The actor embraced the humor of his take on the Dark Knight throughout the rest of his life. In 2006, West appeared on the game show "I've Got A Secret" and revealed that he even got a "tattoo" of the Batman logo on one of his teeth.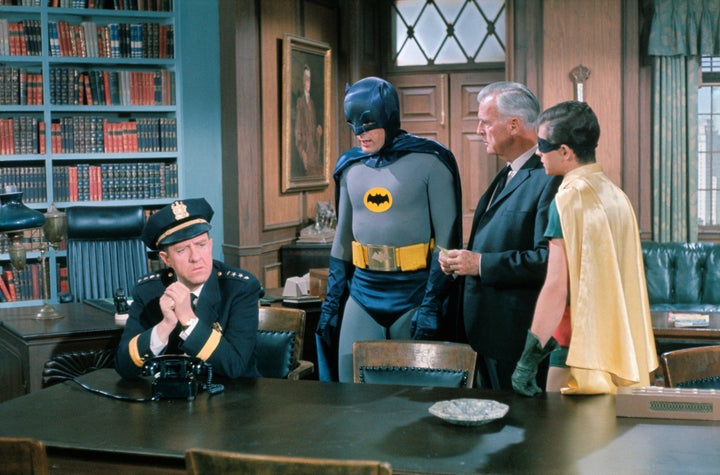 West graduated from Whitman College as a literature major. After being drafted into the United States Army, he got a gig as the announcer for an internal television service for the military called the American Forces Network. It wasn't until 1959 ― when West moved his then wife and two children to Hollywood, California ― that he took the stage name Adam West, adapted from his given name, William West Anderson.
After moving to Hollywood, West secured small roles in numerous shows and movies, many of which were Westerns. But when he landed the role as Batman about a decade into his career, West became extremely famous.
Once the original run of "Batman" ended in 1968, West had a bit of a lull in his career, with serious work being hard to come by. To support his family, he had to do "things that I wasn't very comfortable doing," the actor explained in the 2013 documentary "Starring Adam West." He had exploit his fame for money with celebrity event appearances and risky ventures, such as a daredevil stunt where he drove a car through a truck.
West's persistence eventually started earning him more comedic roles, though, as he embraced the love fans had for his zany Batman.
In April 2012, West was finally awarded with a star on the Hollywood Walk of Fame. To begin his acceptance speech, West addressed the crowd as "citizens of Gotham."
The actor is survived by his wife, Marcelle Tagand Lear, whom he married 1970. West has four children over three marriages ― Hunter Anderson and Jonelle S. Anderson with his second wife, Nga Frisbie Dawson, and Nina West and Perrin West with Lear. West also has two stepchildren from the Lear marriage, Moya and Jill.
The Robin to his original Batman, Burt Ward, is now 71.
Before You Go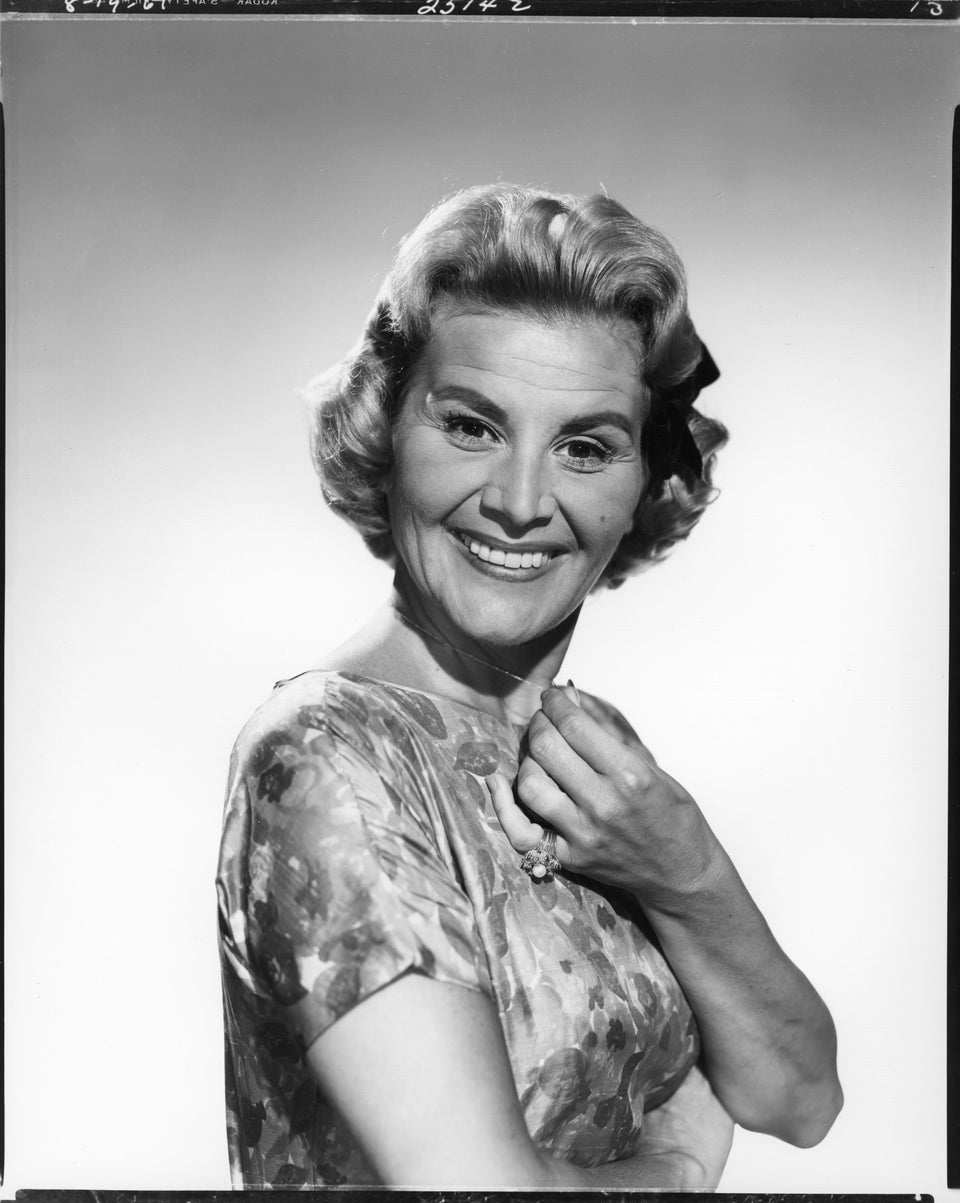 Entertainers We've Lost In 2017
Popular in the Community