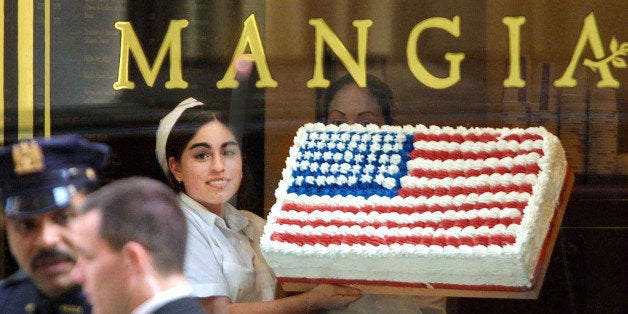 Delivery man Adam Wiercinski was allegedly subjected to horribly anti-Semitic harassment for years by his supervisors at Midtown restaurant Mangia 57, in New York City. However, he's had his day in court, and Mangia 57 will have to pay the price for the shocking behavior of its employees to the tune of $900K, after a jury took just four hours to reach a verdict on Thursday in Wiercinski's favor.
However, Mangia has vehemently denied Wiercinski's allegations on Abbe Diaz's blog, and will likely be appealing the verdict. She is the wife of Mangia owner Sasha Muniak. Additional information has come to light about a previous suit against Mangia by Wiercinski in 2009, which was withdrawn.
His lawyer, Matthew Blit, elaborated on the abuse allegedly suffered by Wiercinski, telling The NY Post, "They would call him a 'dirty Jew,' and when he would say, 'But I took a bath,' they would laugh and say, 'No, you still smell like Jew.'"
He claimed that for his ex-supervisors, no topic was off limits, as night-shift manager Artur Zbozien would often pass gas in front of Wiercinski and say it was Zyklon B, the poisonous cyanide used in Nazi gas chambers during the Holocaust to kill hundreds of thousands of Jews. Wiercinski told The Post, "How can I explain to you — he passed wind, loudly. Everybody laughed, and then he said, 'See, this is your Zyklon B, you stupid Jew.'"
The jury went silent as Blit explained the significance of Zyklon B, as most were too young to be familiar with its use. Blit knew all too much about it, however, as only two of his father's six siblings survived in what is now Ukraine.
Wiercinski worked at Mangia 57 from 1992 until 2008, trapped by his fear of becoming jobless if he sought out a different position. His lawyer explained, "He said, 'Who else is going to hire a 50-year-old deliveryman.' He was afraid."
Other supervisors would throw pennies at him, call him a "Jewish pederast," and dock his tips, reports The Post.
Only three days of testimony were needed to decide the case last week, which included supporting accounts from three of Wiercinski's furious co-workers. Mangia presented five witnesses on its behalf to testify that Wiercinski's allegations were untrue, to no avail.
Blit called the win "a moral victory" for Wiercinski, who said, "It's a very happy ending -- I'm in another world."
However, Abbe Diaz, wife of Mangia owner Sasha Muniak, wrote about the case on her blog, painting a very different picture. She says that Wiercinski is completely making up the allegations against Mangia in order to exploit them. Her website wrote that a current Mangia employee, Robert Ranfranz, " asserted under oath that Mr Wiercinski had approached him and offered him money to falsify his testimony claiming that he had seen and heard things which he had in fact never had."
She also said that the $900,000 is a punitive damage which will not be awarded to Wiercinski. Attorney Daniel Kaiser issued a statement that Mangia, "can and will seek to vacate the jury verdict. The $900K punitive award is unsustainable under the Constitution."
This is not the first time that Wiercinski has sued Mangia, as a similar suit was filed in 2009. However, Diaz told Grub Street in 2009 that Wiercinski "agreed to withdraw his claims with prejudice (to avoid potential prosecution for perjury). This means he cannot re-file the claims." During the 2009 incident, there were claims that Wiercinski was engaged in Social Security fraud as he allegedly was working under two names, Adam Jamroz and Adam Wiercinski.
We, at Mangia, are profoundly shocked and dismayed to find egregious and maliciously concocted charges of anti-Semitism and verbal abuse against a former employee are credible and/or plausible to any of our supporters and patrons. We have been an equal opportunity employer for over 28 years, proudly and happily serving New Yorkers since 1981. We have always arduously strived to be an honorable and distinguished company, and thus we were quite astounded and dismayed to have recently been the victim of fraudulent claims against certain members of our management team. These claims were filed with the Division of Human Rights in an attempt to instigate a fallacious lawsuit against Mangia. Thankfully, the case was put to rest quickly, when facts and evidence in our favor inarguably rendered a judicial decision that a lawsuit for these claims was not viable, and all claims were immediately withdrawn.
The transcript of the trial will reportedly be deliverable on Tuesday, November 4, 2013, and more details will be available then.
UPDATE: This piece has been updated with additional details in the case.
Related
Before You Go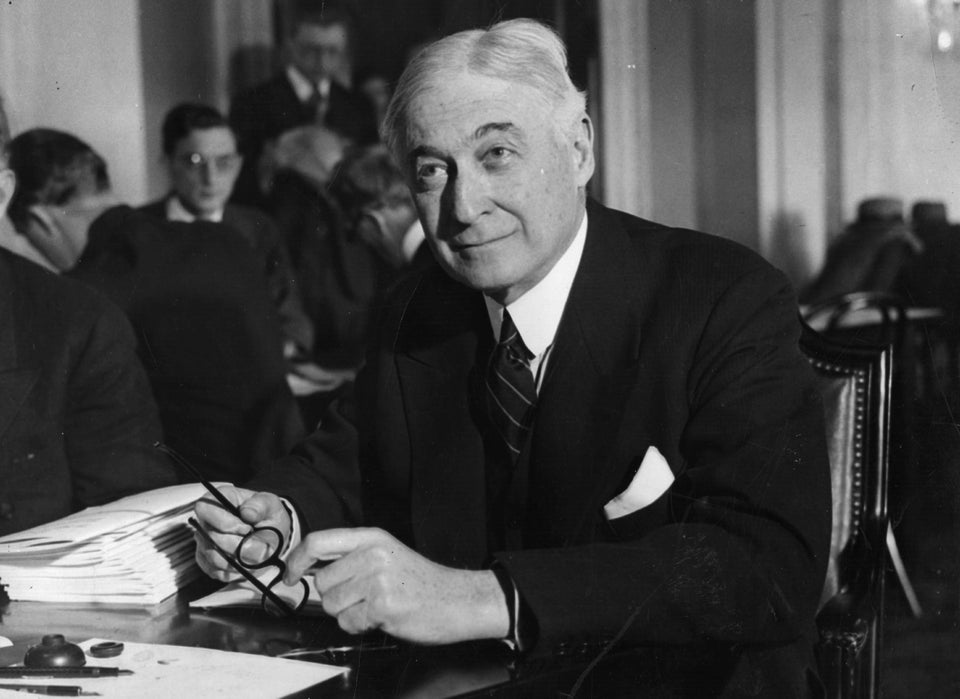 Notable American Jews
Popular in the Community