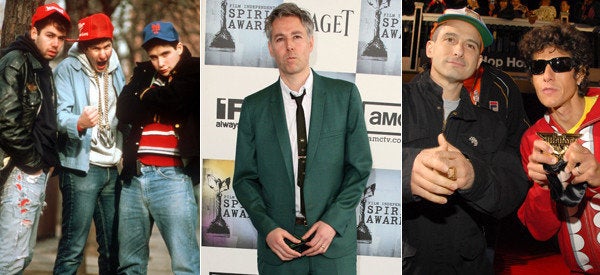 Beastie Boys rapper Adam Yauch, known as MCA, passed away on Friday at the age of 47 after battling cancer.
The New York-based Beastie Boys (Yauch, Michael "Mike D" Diamond and Adam "Ad Rock" Horovitz) began their music career in 1979 and quickly became one of the longest-lived hip hop acts in the world, making history in 1987 as the first rap group to have a number one album on the Billboard 200 chart.
In the '80s, the group was the epitome of New York hip-hop cool, donning colorful baseball caps, cuffed jeans and Adidas sneakers. As the Boys grew up, they reached for a more mature style, opting for ties and matching shades. Yauch continued to wear his favorite hoodies and tan cap well into the decade, even as his health, sadly, declined during his struggle with salivary gland cancer.
Below, a tribute to Yauch and the Beastie Boys' iconic New York style. RIP, Adam.