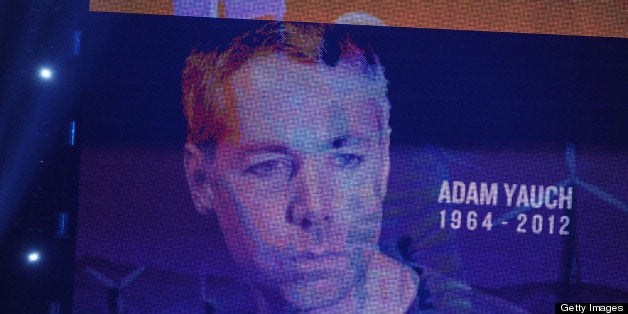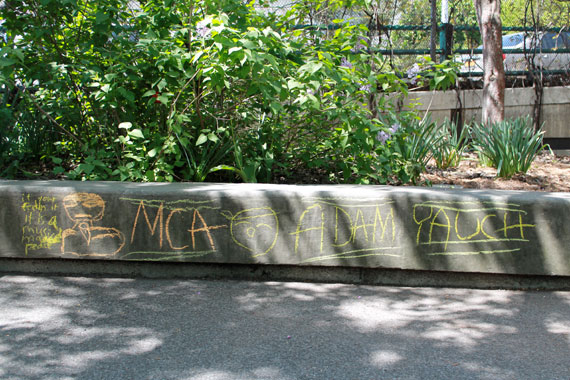 Photo by Christopher Herz
Hanging on jungle gym bars in what, before today, was known as Palmetto Playground in Brooklyn Heights, fans of Adam Yauch (MCA) gathered for the renaming of a park that the young Beastie Boy played in as a child.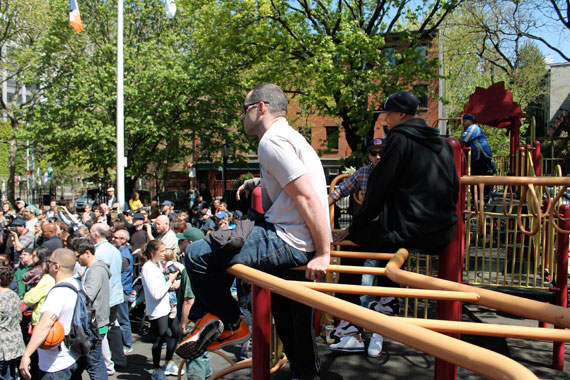 Photo by Christopher Herz
As cars, trucks and motorcycles revved by to get on the Brooklyn Queens Expressway, Yauch was honored by borough president Marty Markowitz, Francis Yauch (Adam's mother) and Adam Horovitz (Ad-Rock).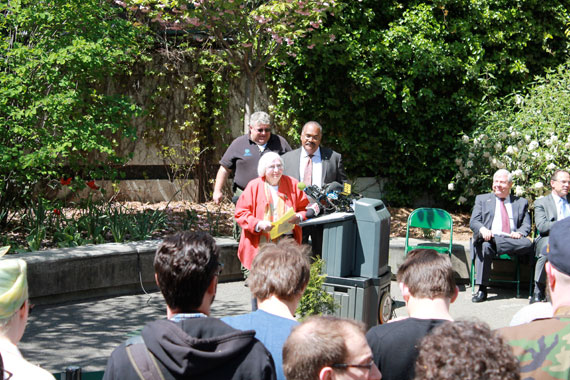 Francis Yauch speaking about her son. Photo by Christopher Herz
Francis Yauch stepped to the podium and got a standing ovation from the crowd that had come to honor a man who provided a soundtrack to so many lives. "I'm proud of the way my son used his celebrity," she said, looking out to the crowd of admirers. "Adam played in this park as a child and learned to ride a bike here. He made films about New York parks in hopes that kids would still be able to use them to come together like he did with so many."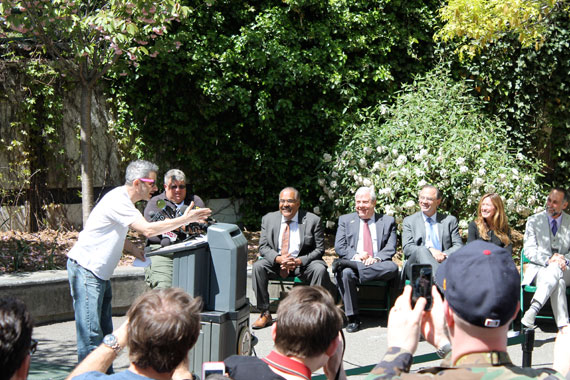 Adam Horovitz (Ad-Rock) addresses the crowd. Photo by Christopher Herz
All around, parents lifted their children on their shoulders to get a glimpse of Ad-Rock as he stepped to the microphone to honor his friend, bandmate and brother.
"I'm glad there is an Adam Yauch Park around now for all the other crazy kids in Brooklyn," Horovitz said, fighting back tears. "I got extra lucky because I had a chance to add two more brothers to my family."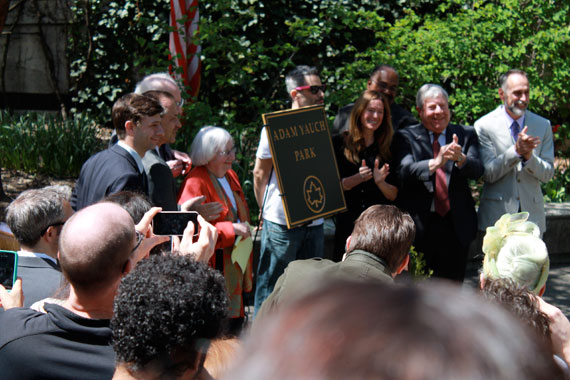 Photo by Christopher Herz
It was a celebration of Yauch, Brooklyn, and a culture that Yauch helped to define. For a man gone too early from this earth, there will forever be a spot in a city that he helped put on the global scene.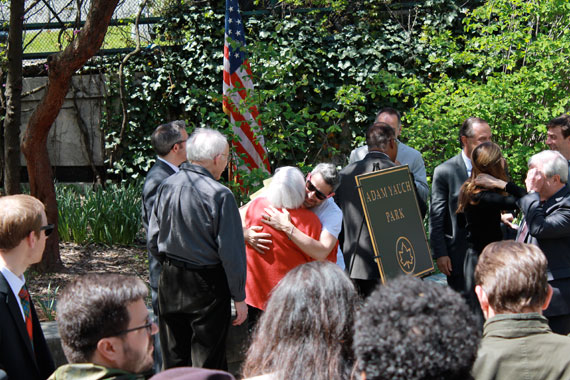 Photo by Christopher Herz
Saturday, May 4th, is MCA day in Brooklyn, and a celebration of his life, art and music will take place throughout the borough. But on this day, under the new spring sky, just blooming trees, and basketball hoops that were once shot through by this trailblazer of peace and music, a place to play and get together with friends will stand forever in his name.
"I run this land / You understand?/ I made myself clear."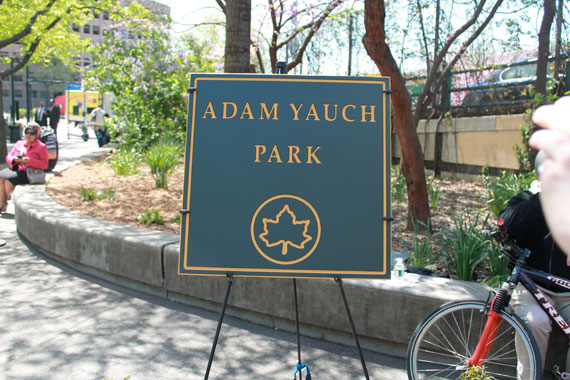 Photo by Christopher Herz
Popular in the Community