Wheelchair bound, and two days out of surgery, Sally O'Brian tugged at her pants legs and waistband.
"My clothes feel so uncomfortable, I've almost forgotten about my hip," said the Washington D.C. based tech executive, who declined to use her real name for the interview. O'Brian's multiple hip operations have given her a window on what daily life ― including daily dressing ― is like for those whose disabilities require use of a wheelchair.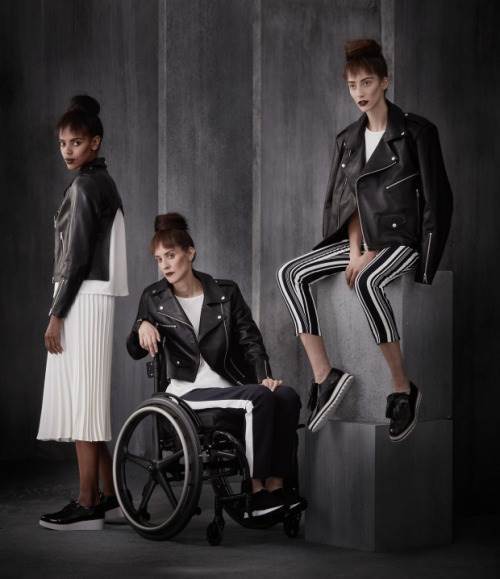 "My jeans are tight across my knees, and scrunched and pinching behind them. My back is sweaty where it hits the back of the wheelchair," the 50-something athlete and clotheshorse said. She wasn't complaining -- she'd be up on crutches, and then ambulatory, in short order. She was empathizing with those for whom the challenges of wheelchair dressing are an ongoing concern.
"We make ramps, and lifts and lanes for the disabled -- why not fashionable, comfortable clothes?" O'Brian opined.
It's now become politically correct to send wheelchair bound models down the catwalk during fashion shows to signal solidarity with the disabled. Yet few within the industry are doing more than paying lip service to these concerns.
"Many fashion companies at the moment are not interested in this category, or adjusting their existing lines to properly accommodate people with disabilities," Izzy Camilleri, a Toronto-based fashion designer observed.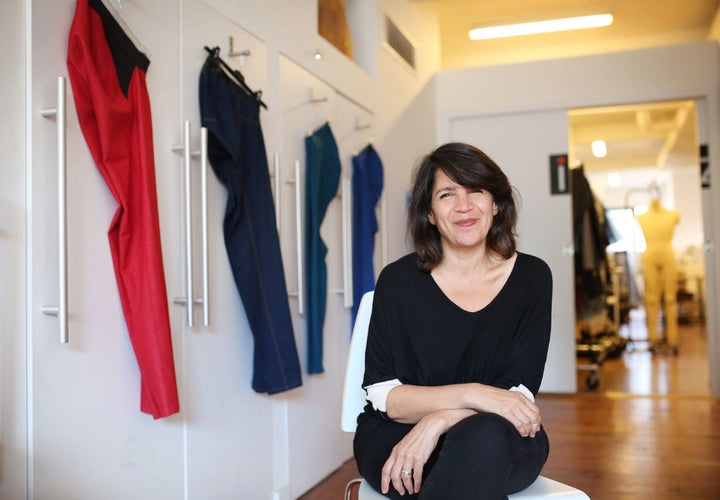 "Wheelchair users are being used in fashion runways," Camilleri told me, "but the clothing themselves have not been adjusted. Things like magnet closures, or easy on, easy off items would be a good start."
Camilleri recalls how doing some custom work for the a paraplegic journalist, Barbara Turnbull, changed her life.
Turnbull was paralyzed from the neck down when, at 18 years old, she was shot by thugs robbing the convenience store where she worked behind the counter. For years Camilleri focused on high fashion, designing for the likes of Angelina Jolie, Meryl Streep, and Reese Witherspoon. The professional success was rewarding, but after befriending Turnbull, she could never view fashion in quite the same way.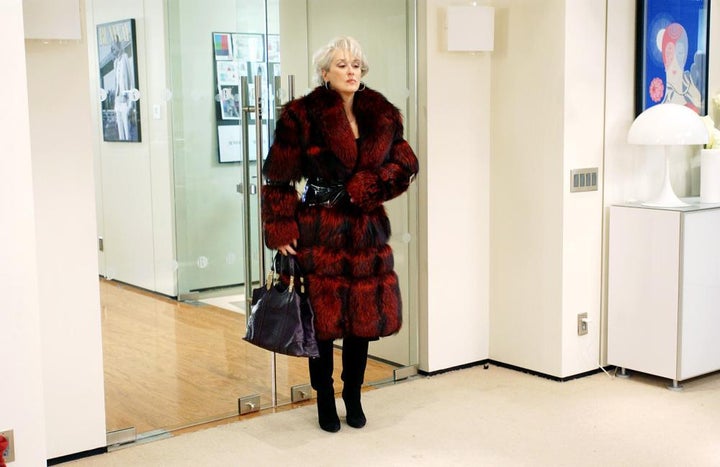 In 2009 she left her high fashion career behind to launch the IZ Collection aimed at those who refuse to accept wheelchair requirements as a limitation on personal style, and self-expression. One "crowd pleaser" of which Camilleri's particularly proud is her Easy Zip Biker Leather Jacket -- with a cutout that looks whimsical, but actually prevents overheating and chafing where the skin of the back comes in contact with the wheelchair back.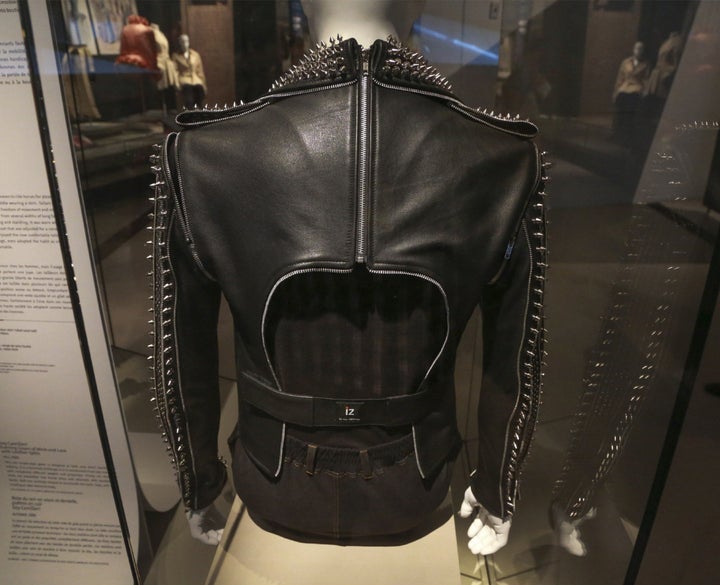 Also, "My Boucle Cape for women is an easy piece which is a breeze to wear and look great in." Pants have a more generous cut for the seated form, which tends to spread out differently than when standing. Wraparound waists and easy back zips are other ways she incorporates discrete functionality into her design.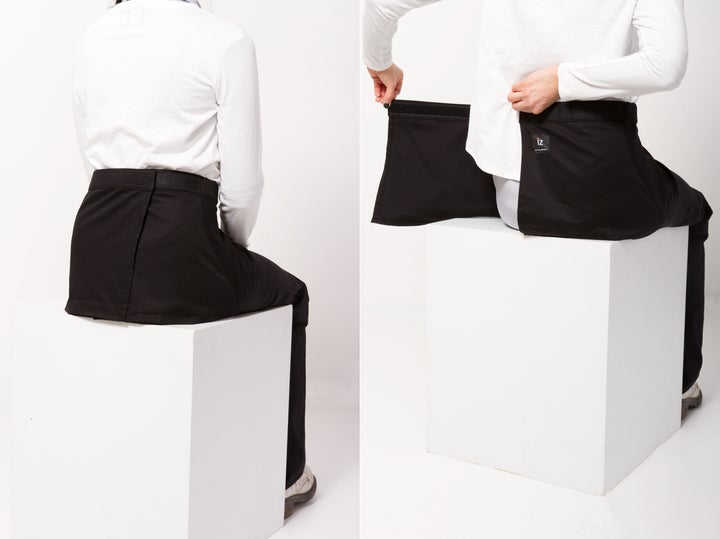 Virginia Postrel, author of The Substance of Style, and, most recently, The Power of Glamour: Longing and the Art of Visual Persuasion, says talking about functionality as opposed to fashion "is a false distinction. Expressing personal style is function. It's one of the important reasons we buy and wear clothes."
A breast cancer survivor, who donated a kidney to her friend and fellow writer Sally Satel, Postrel is no stranger to the requirements of recuperation, and welcomes adaptive fashion as a positive trend. In an interview with me, she said:
"What adaptive fashion does is expand the range of styles―and therefore the range of personal expression―available to people who have physical limitations. It also opens up new possibilities for designers."
One of those up and coming designers is 23-year-old Lucy Jones, a recent graduate of the Parsons School of Fashion and winner of their 2015 Designer of the Year Award for her Seated Design collection, which incorporates elements like extra elbow padding, or side zippers, which improve comfort and practicality for wheelchair users.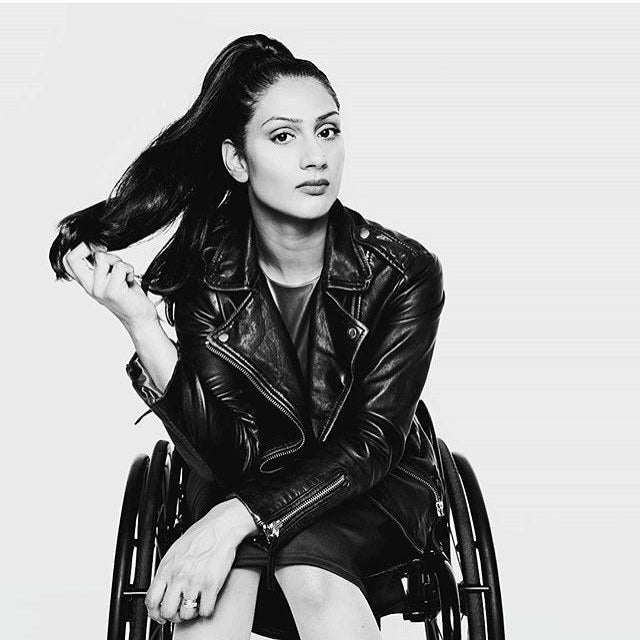 "My cousin Jake has hemiplegia, which limits mobility of his left side," Jones said in an interview with me. "I was on the phone with him one day and I was asking him how his day was. His disability has never held him back but he having trouble doing up his jeans and, at 17 years old, that was making him feel a bit less independent."
Lucy did an experiment where she mimicked this experience, strapping down one arm to a chair (a technique often used in physical therapy) to get a feel for what it would be like to try and dress with Jake's physical constraints. She ended up creating a pair of trousers which could be done up with just one hand.
"Looking back they were really terrible, but he really appreciated it, and I learned a lot."
"Right now I'm working on a pair of gloves for wheelchair users that can be used in the winter," Jones said in a phone interview. Currently options to keep hands warm while using a wheelchair are limited -- "people are using cycling gloves or golfing gloves" which aren't too warm. So she's creating stylish gloves with grip and padding, but that also provide warmth.
One of the misconceptions about adaptive clothing is that it's geriatric fashion -- yet a glance at the collections of these young designers reveals quite a different orientation.
Camilleri's posh pea coats and fashionable funnel collars are aimed at the 30-50 year-old-demo, reflecting the fact that those who break their backs (due to car accidents, extreme sports, war injuries, etc) are between 18 and 34.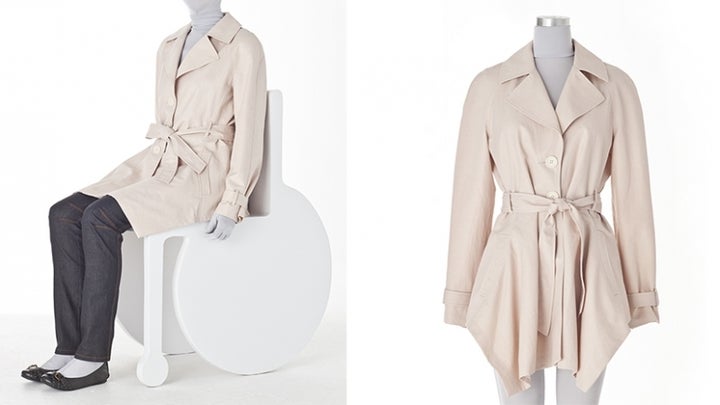 It's tempting to dismiss adaptive fashion -- catering to the disabled -- as a niche, an interesting if ultimately irrelevant trend. Yet an aging baby boom and advances in medical technology position the market for liftoff in the decades ahead.
With two daughters of her own, Sally O'Brian, has not let her hip operations hold her back from visits to the nursing home, where her mother-in-law is receiving care for Alzheimer's. It saddens her to see such a woman of great style -- "for whom leopard was just another neutral" -- reduced to track-suits.
"Let's face it, we're all getting older, and whether through injury or the simple privilege of advancing in years, we're going to need to make some wardrobe changes. To the extent that creative designers are coming forward with new options, that's a great thing."
But whether the market is there yet for this kind of niche clothing business is uncertain. Two months ago, Camilleri announced a "hiatus" for IZ Collection after seven years.
"Regretfully, it has come time for us to take a break from IZ Collection," she said in an official statement. While we all wish we lived in a world where wheelchairs weren't needed, we do need the innovators like Camilleri whose businesses and products can make the world a better place. So until regenerative medicine and therapies make disability a thing of the past, let's push for an end to punitive taxes and onerous regulations that handicap small businesses and make visionary innovators decide to "shrug."
Related