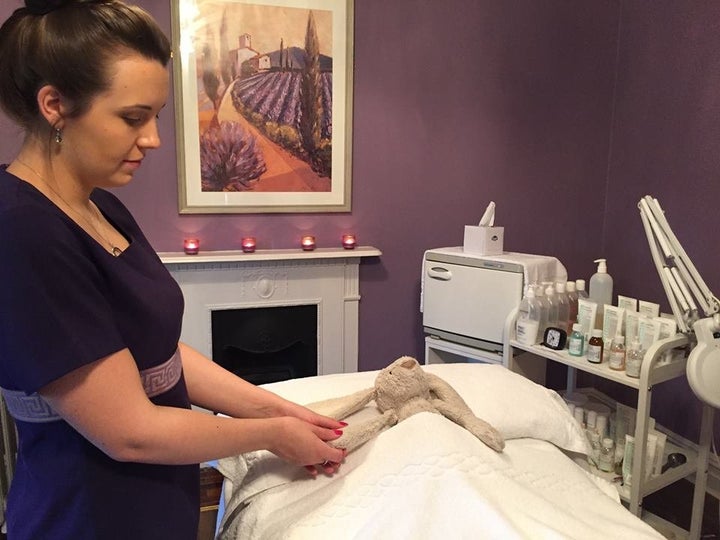 Well this is an incredibly cute rabbit hole.
When hotel staffers found a stuffed bunny sitting alone in the dining room at the Adare Manor Hotel in Ireland last Saturday, they took to Facebook to find its owner.
"We could just tell that he was very important to some little girl or boy," Sarah Ormston, marketing executive at Adare Manor, told The Huffington Post. "The family had been with us for a wedding, and left the bunny at the table after breakfast."
A group of hospitality interns were tasked with the job. They snapped a photo and posted it online:
"We got so many likes from the first picture, we decided to keep on going," said Ormston. So naturally, bunny relaxed with some room service.
The following morning, bunny began his day reading the paper and chilling with cucumber slices by the hotel's pool: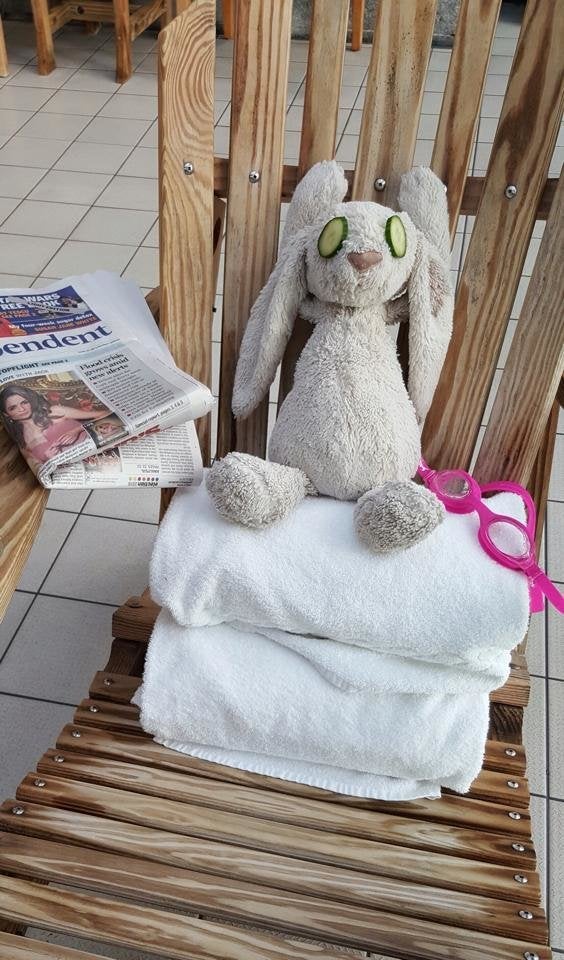 Then he visited Claire in at the concierge desk to see if she had located his family.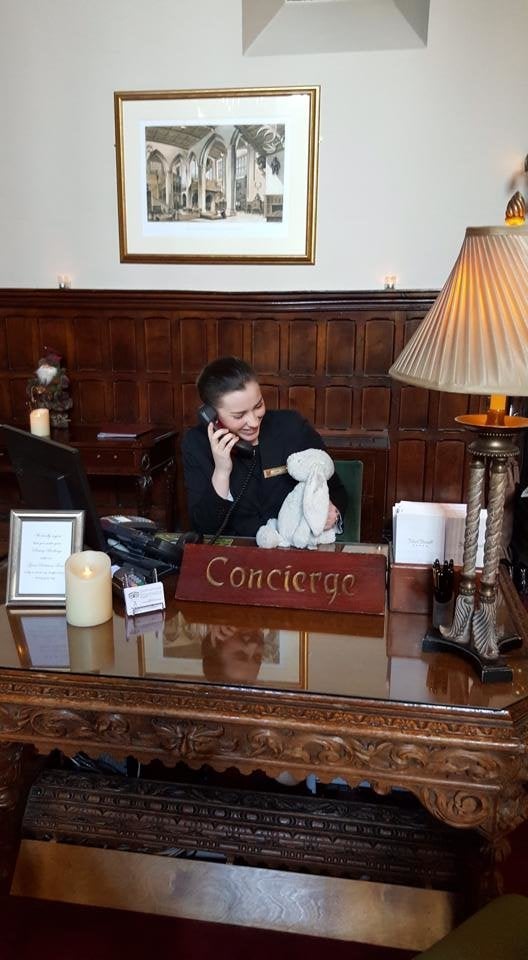 No word yet, so bunny sat for afternoon tea.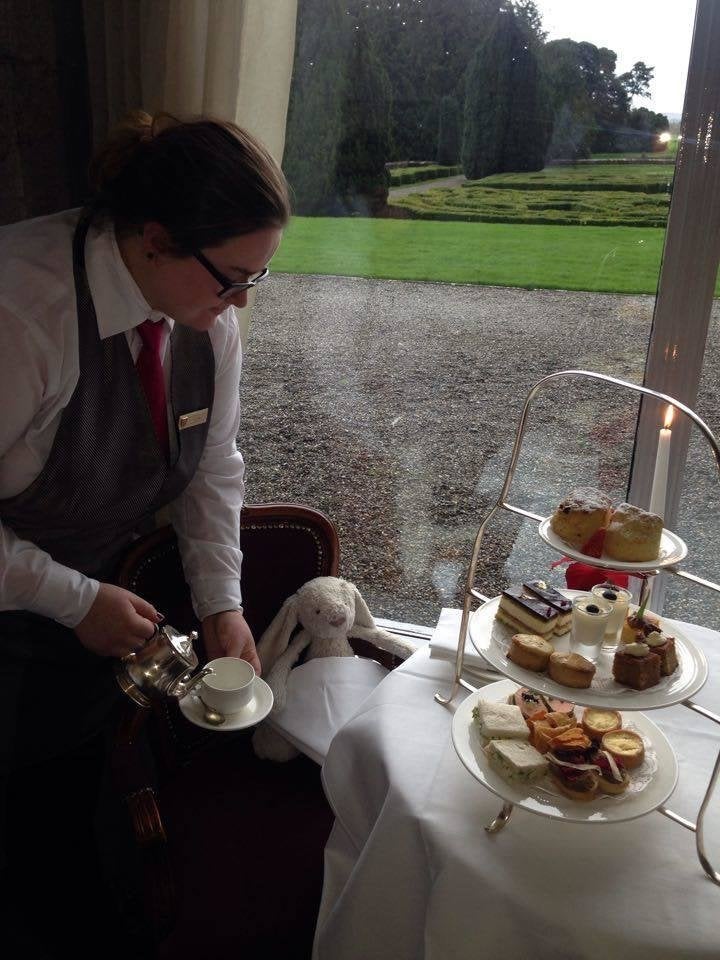 Then he decided to stretch his legs and see some sights.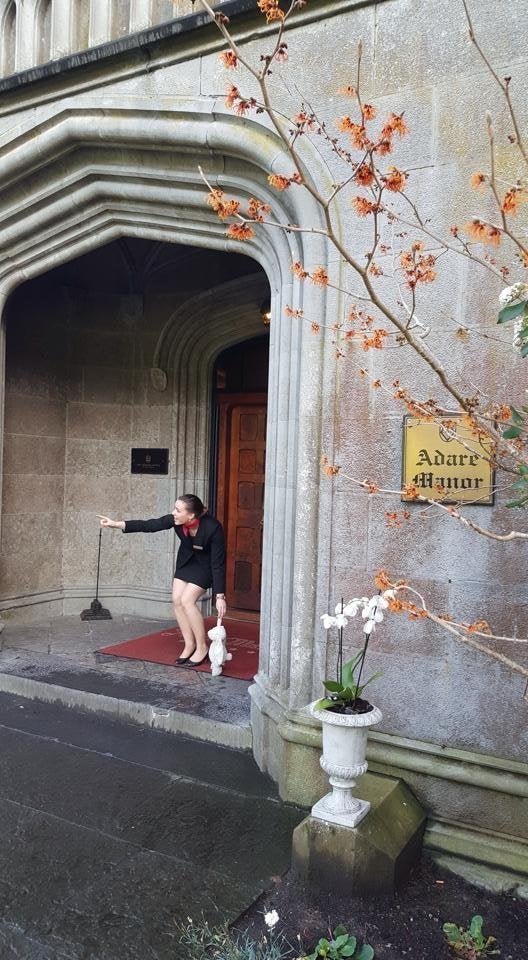 Later that evening, he reflected on his day. It was amazing, but he missed his family.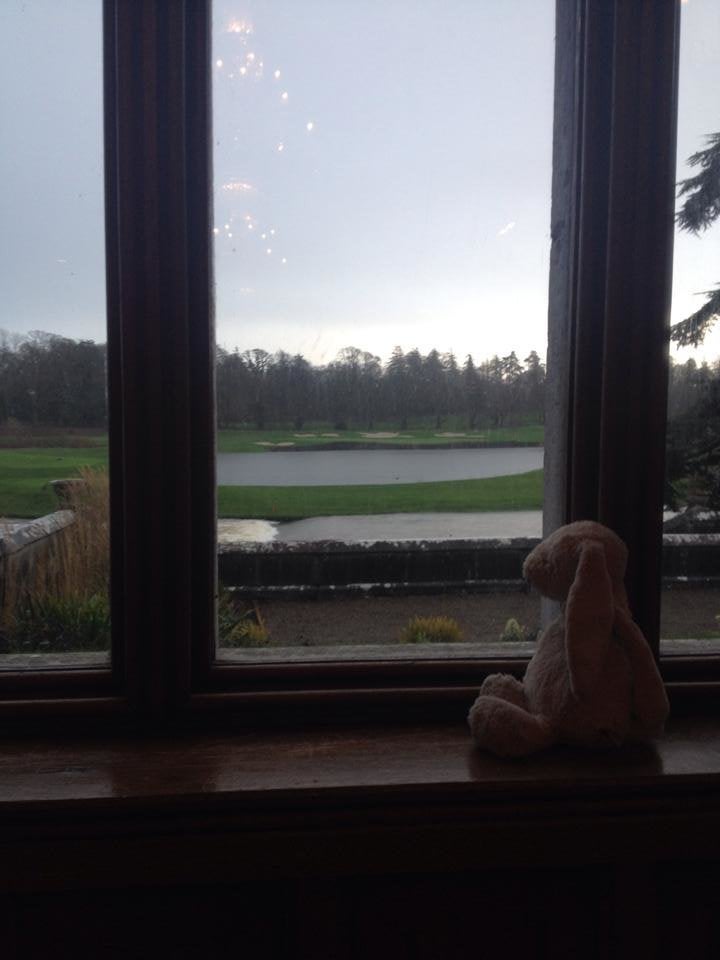 So he decided to hit the hay and hope that he'd find his family the next day.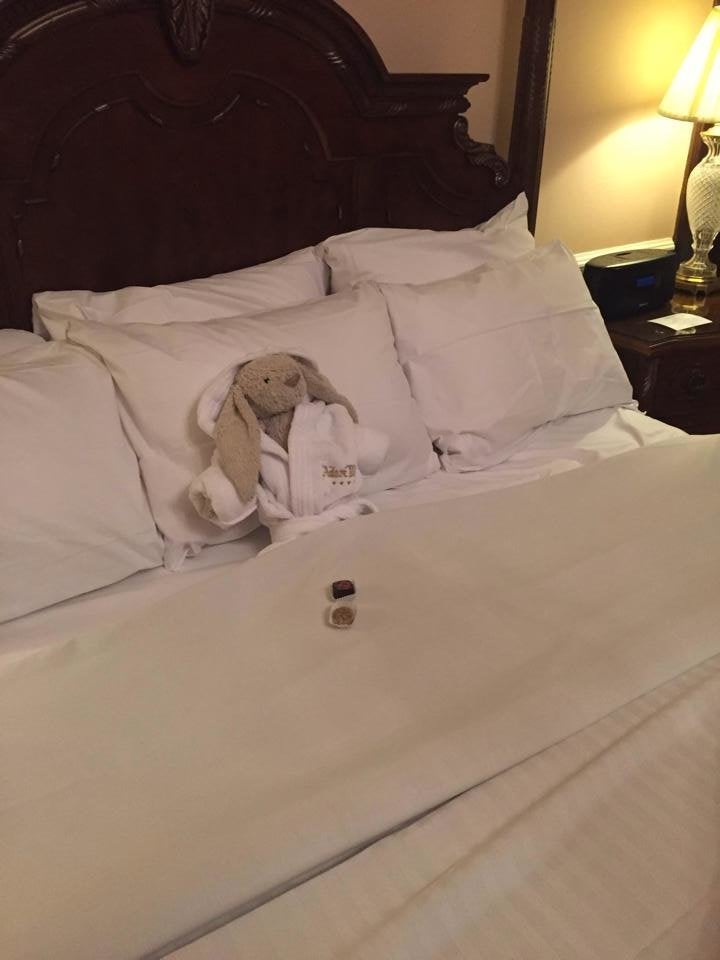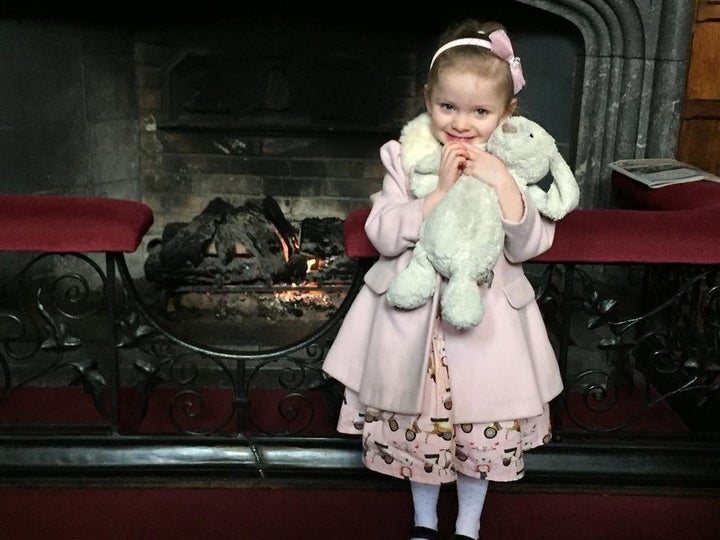 "By Sunday, the aunt of the girl who owned the bunny, Kate, saw the pictures online," said Ormston. "She contacted her parents and said, 'I think this could be Kate's bunny.'"
Kate was only a hop, skip and a jump away. Thankfully, her toy was not just some bunny that she used to know, but now a well-traveled friend. Like the lost Tiger Toy who went on an epic journey through Tampa Airport, bunny had a vacation he'll never forget.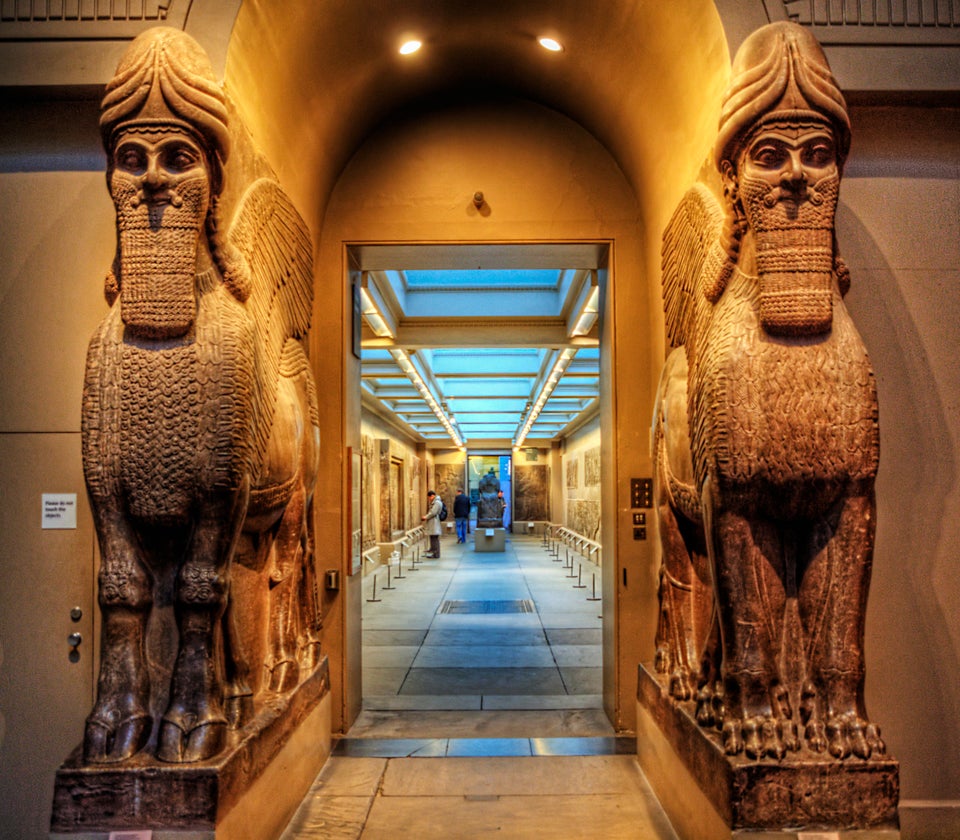 Lonely Planet's Ultimate Travel Top 15 Sites