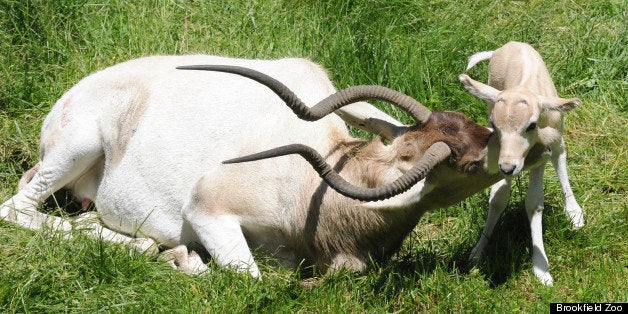 The pitter patter of little hooves can now be heard at the Chicago-area Brookfield Zoo thanks to the arrival of an addax antelope calf.
The zoo announced Thursday that a male addax calf was born on June 7 to mama Sara, 4, and 11-year-old father Winston. Its precious, already-visible horn buds are expected to already grow into horns in the coming weeks.
According to the zoo, addax are a critically endangered species on the brink of extinction -- almost 200 live in accredited zoos across North America, while only about 300 more live in the wild, mostly in Niger. The addax have been hunted excessively of its horns, flesh and hide, contributing to the species' decline.
In further good news at the zoo, three more members of the Brookfield's addax herd are also expecting to give birth this summer -- so the calf will likely have some new playmates before long.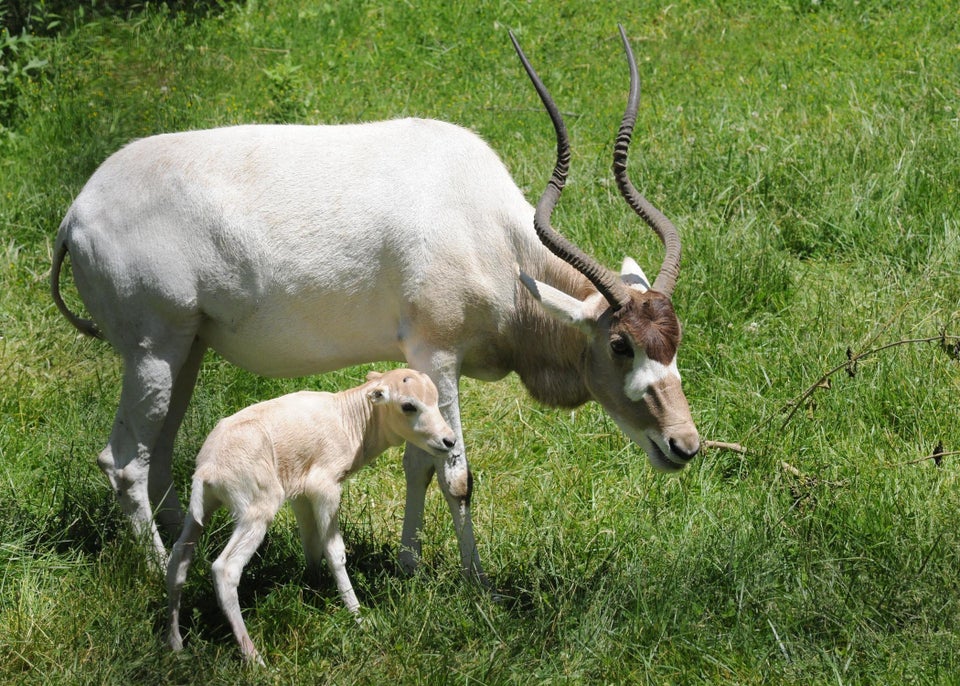 Addax Calf Born At Brookfield Zoo
Popular in the Community