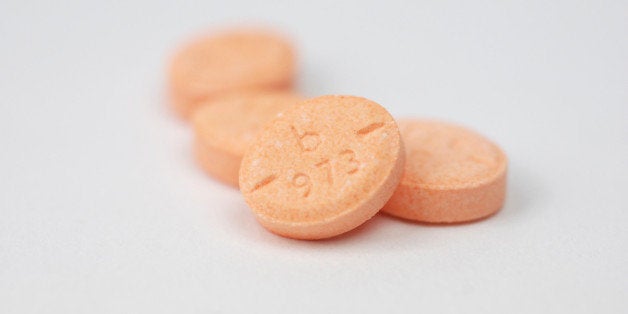 Through my firsthand experiences, The Adderall Empire: A Life With ADHD and the Millennials' Drug of Choice, offers an illuminating look into life with Attention Deficit Hyperactivity Disorder (ADHD) and the effects of Adderall, one of the common medications prescribed to treat ADHD.

The life of a person with ADHD is an unconnected, discombobulated, scrambled passion for life. Constantly distracted from the norm, I hang around the equator of life, bouncing back and forth on an infinitely thin line.
Everyone is curious about Adderall. Young people abuse it, adults are addicted to it, teachers wish their students would take it and parents consider prescriptions for their children.
Adderall came into my life when I was diagnosed with ADHD in high school. But, it wasn't the miracle drug college students and other addicts rave about.
Every day I swallow the pill, every time I enter the Adderall Empire, I feel like a phony. Some get tricked into thinking that it's all dandy, but it's a lonesome place and, to me, they look fake because I feel fake while inside the Empire.
For me, the little orange pills were nothing more than fake focus that robbed me of my creativity -- not quite the solution for someone aspiring to be a writer.
In college, I searched for an alternative to ADHD prescriptions and found Lumosity, an online training program that's strengthened my working memory and allowed me to lower my Adderall dosage over time. While it may not be the answer for all, my journey to normalcy is guaranteed to educate and entertain.
"The Adderall Empire paints a vivid picture of the mind of ADHD before and after Adderall," writes A.C. Fuller, an English instructor at Northwest Indian College and former New York University adjunct professor of journalism. "With hilarious stories, excellent writing, and brutal honesty, Andrew K. Smith opens an important window into his life on Adderall. At the same time, he lays bare the culture of prescription drug abuse among teenagers. Doctors thinking of prescribing it, kids thinking of taking it, and parents thinking of letting them should read this book first."
"If you are, like me, a reader of a certain age, Adderall and other psychotropic drugs given children nowadays will likely be a mystery to you. Andrew K. Smith explains what years of medication for his diagnosed ADHD did -- and did not do -- for him," writes John Whittier Treat, a Professor Emeritus in the Department of East Asian Languages and Literatures at Yale University, and currently faculty at Ewha Womans University in Seoul. "Readable, funny, and uncomfortably honest, this memoir may make you think at least twice about pills if children of your own are said to have 'problems.'"